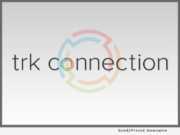 Advertising NEWS: -- TRK Connection (TRK), a leading provider of mortgage quality control (QC) and origination management solutions, announced today it is a sponsor and exhibitor at Ellie Mae Experience 2019. The annual conference will be held March 10-13, 2019 at Moscone West in San Francisco, California.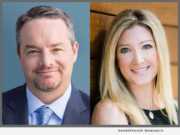 Advertising NEWS: -- Cloudvirga(TM), a leading provider of digital mortgage software, today announced the appointments of Dan Sogorka as chief revenue officer and Kelly Kucera as senior vice president of marketing. Sogorka, a seasoned mortgage technology executive, will drive Cloudvirga's continued revenue growth and oversee the firm's sales and marketing strategy with the help of veteran cloud technology marketer Kucera.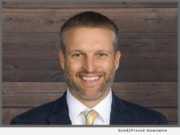 Advertising NEWS: -- Mortgage document preparation vendor International Document Services, Inc. (IDS), announced it has promoted two employees to provide additional support in mission-critical areas of the organization. Former Manager of Implementation Clint Salisbury has moved to the Sales and Marketing team, and Travis Carroll, who previously worked on IDS's Integrations team, has moved into Salisbury's role as head of the Implementation department.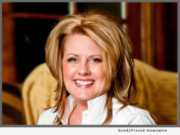 Advertising NEWS: -- NotaryCam, leader in online notarization and the original provider of mortgage eClosing solutions, today announced that the company has hired digital mortgage specialist Kelly Purcell as Executive Vice President of Marketing and Business Development.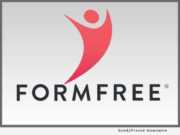 Product Launches: -- Freddie Mac has named FormFree a designated third-party service provider for automated income and asset assessment capabilities. The announcement came as the GSE unveiled new enhancements to Loan Advisor(SM) at the Mortgage Bankers Association's Annual Convention and Expo in Washington, D.C.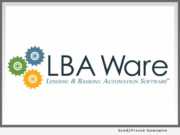 Advertising NEWS: -- LBA Ware(TM), the leading provider of automated compensation software and systems integration solutions for mortgage lenders announced its fiscal sponsorship of the Greater Macon Chamber of Commerce's Young Entrepreneurs Academy (YEA!), an innovative program that transforms local middle and high school students into real entrepreneurial successes.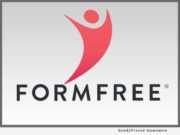 Product Launches: -- FormFree(R) today announced the release of NextGen, a new platform that builds on the company's award-winning AccountChek(R) service. Unveiled from the main stage of Digital Mortgage 2018 in Las Vegas, NextGen increases the precision and ease with which lenders determine their borrowers' ability to pay loans.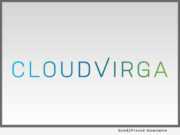 Product Launches: -- Cloudvirga(TM), a leading provider of digital mortgage software, today announced its Cloudvirga Mobile POS, a mobile-first mortgage point-of-sale solution tuned to serve the needs of loan originators and homebuyers in a purchase mortgage market.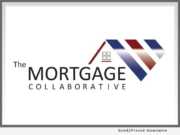 Product Launches: -- The Mortgage Collaborative (TMC), the nation's only independent mortgage cooperative, today announced the release of its enhanced benchmarking solution for its lender members. In collaboration with TMC Preferred Partner LBA Ware, TMC Benchmark now has an improved user interface, augmented reporting dashboards and peer segmentation.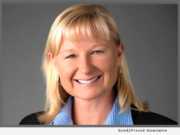 Advertising NEWS: -- ReverseVision, the leading provider of technology and training for the Home Equity Conversion Mortgage (HECM) industry, announced today that Vice President of Sales and Marketing Wendy Peel has been honored with the MBA Insights 2018 Tech All-Star Award.