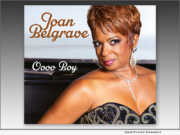 Product Launches: -- Dynamic singer and songwriter Joan Belgrave latest EP release, "Oooo Boy," gives expression to three distinct declarations of love. With her lush voice drawing liberally from gospel, soul, and pop traditions, Joan gives her all on these tunes, which are produced by Sanchez Harley (Shirley Caesar, Mighty Clouds of Joy, RiZen and others).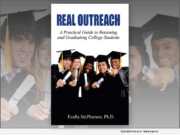 Product Launches: -- According to U.S. News & World Report, 1 in 3 first-year college students will not return for their sophomore year. Dr. Ezella McPherson has retained 82% to 100% of at-risk first-year college students during her tenure at the University of Illinois at Urbana-Champaign, Wayne State University, and Indiana University. She shares more about her success with at-risk college students in her new book, "Real Outreach: A Practical Guide to Retaining and Graduating College Students" (ISBN: 978-1737273103).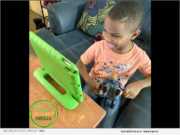 Product Launches: -- No Fear Café, a co-learning center located in the heart of Detroit, announced the launching of its new online community, "Ready to Learn Circles." Moms and business owners, Alicia McKay and Shanna Sansom, have partnered to launch "Ready to Learn Circles" which is a new virtual program that pairs qualified instructors with early learners ages 2-6, for live, remote, daily Circle Time sessions.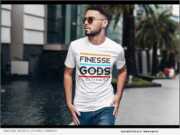 Product Launches: -- The entrepreneurs behind a new clothing company wanted to go big at the end of a landmark year by launching their new streetwear brand on one of the world's biggest shopping days. Finesse Gods Clothing Company will introduce their new line of Finesse Empowerment Collection edgy and bundled winter gear designs on Black Friday, which falls on Friday, November 27 this year.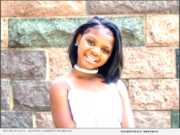 Product Launches: -- No Fear Cafe, today announced the launching of its child author program, "Becoming Published with No Fear." No Fear Cafe is a Co-learning Center located in the heart of Detroit, near the Boston Edison district. This program helps kids to create, edit, and publish their writings.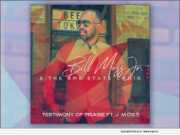 Product Launches: -- Salathiel Records is saturating the market with two new dynamic releases by Billboard charting artist and worship leader Bill Moss Jr., "Testimony of Praise" and "Brand New Day." Both new singles are available now on all digital music outlets.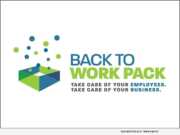 Product Launches: -- Special D Events announces "Back to Work Packs," curated care packages designed to help employees feel safe and be productive when they return to their workspaces, are now available.