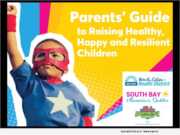 Product Launches: -- "Parents' Guide to Raising Happy, Healthy and Resilient Children," presented in partnership with Beach Cities Health District and South Bay Mommies and Daddies, is a five-part video series designed for parents of children ages 0-6.
Product Launches: -- Boston startup Rahoo Baby, a baby product company made up by a team of physicians and pediatric therapists, is launching "Rahoo U," an online classroom for parents. Launching January 25, Rahoo U teaches parents the most effective techniques for helping babies master the skills they need at each stage of development, and offers guidance on how parents can incorporate these techniques into their daily routines.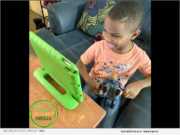 Product Launches: -- No Fear Café, a co-learning center located in the heart of Detroit, announced the launching of its new online community, "Ready to Learn Circles." Moms and business owners, Alicia McKay and Shanna Sansom, have partnered to launch "Ready to Learn Circles" which is a new virtual program that pairs qualified instructors with early learners ages 2-6, for live, remote, daily Circle Time sessions.