Tags
Economic Development
Tag: Economic Development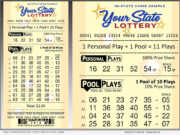 Product Launches: -- Relationship Marketing Systems, LLC ("RMS") is pleased to announce that its patented option for jackpot draw games has been submitted for approval to the California Lottery. If adopted, it would be California's first draw game add-on option. Currently, California has no game options due to the state's pari-mutuel statutes. Additionally, California would be the first state in the nation to offer this add-on, which has received high favorability among players.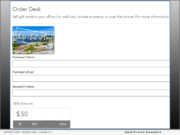 Advertising NEWS: -- As of today, Yiftee, Inc. is offering another way to "Keep Local Dollars Local" with its new "Order Desk" capability. City offices, Chambers of Commerce, Main Streets, and Downtown Associations can now sell their custom-branded Community eGift Cards to walk-in buyers and at public events, in addition to online sales.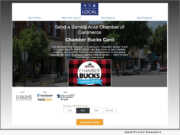 Advertising NEWS: -- In pandemic years 2020 and 2021, more than 100 of Yiftee's almost 400 communities who use its Community eGift Card platform ran dedicated gift card grant or bonus programs to benefit their small businesses, helping them stay afloat. Who were the "hometown heroes" that sponsored these programs during tough times, and continue to do so?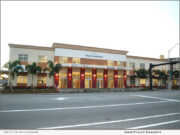 Advertising NEWS: -- The award-winning economic development firm, RMA (rma.us.com) is proud to announce they have been hired by the City of Wilton Manors for the WiltonNext project, a real estate / market analysis and branding strategy for the commercial corridors in the city.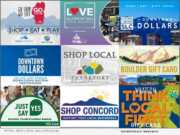 Advertising NEWS: -- Today Yiftee published a new white paper based on its experience with more than 300 Community eGift Card programs across the country, 90% of which were started during the pandemic. The paper uses 16 short case studies to describe different chamber of commerce, main street, downtown and city programs all centered around simple digital gift cards.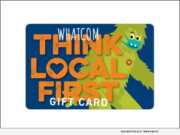 Advertising NEWS: -- As communities strive to help their local businesses weather the pandemic storm, Yiftee has grown to more than 270 Community eGift Cards across the United States and executed 74 "Buy-One-Get-One" programs. These programs enlist entire communities in purchasing eGift Cards that can only be spent at local businesses, where the card buyers also receive free bonus gifts for their own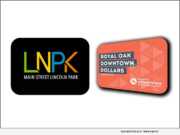 Advertising NEWS: -- On April 12, 2021, the Main Street Now Conference awarded six U.S. communities with the Main Street Forward Award, Yiftee, Inc. announced today. The award celebrates "forward-thinking Main Street recovery and resilience efforts at this unique and challenging moment." The winners were selected by a national jury of economic development experts.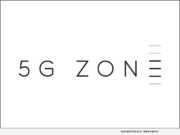 Product Launches: -- The Indiana 5G Zone (IN5GZ), a virtual and practical onsite innovation lab, is excited to announce an exclusive opportunity for companies, universities, governments and students to innovate and grow among some of the United States' most promising innovations in various SMART verticals.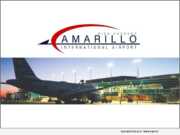 Advertising NEWS: -- Airport officials at the Rick Husband Amarillo International Airport today unveiled the Airport's new corporate image piece "Taking Flight, Experience Amarillo." The new corporate image piece is the latest in the Airport's on-going aviation and non-aviation business development initiative in conjunction with its community partnership, Taking Flight - Amarillo.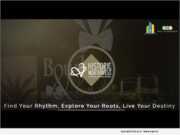 Advertising NEWS: -- RMA is proud to announce that their city clients won three of the fourteen awards bestowed by the Florida Redevelopment Association, including the prestigious President's Award. RMA provides staffing services for the West Palm Beach CRA and provides economic development and real estate consultancy services for the City of Deltona. The FRA award ceremony was presented virtually on November 19, 2020.