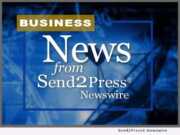 Advertising NEWS: -- Energy Electronics has announced that it has hired the Saber Team to expand their online operations through comprehensive SEO and digital marketing strategies.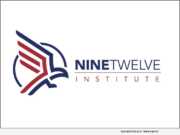 Product Launches: -- Performance Defense, a trusted engineering services and solutions provider for safety and mission critical industries, and the NineTwelve Institute, a full-suite software and 5G rapid development provider, announced today the release of a 5G-enabled, Mission Critical Internet of Things (IoT) gateway.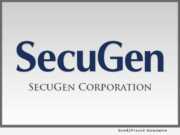 Product Launches: -- SecuGen, a world leading optical fingerprint device and technology vendor, is pleased to announce the official release of the Unity 20 Serial, an ultra-compact, RS232 serial interface fingerprint system that captures and matches fingerprints on the reader itself.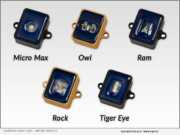 Product Launches: -- Garden Light LED announces their Micro Series fixtures designed to project powerful light from a small source in areas like stairs and steps, discrete overhangs, handrails, trees, potted plants, water features, and garden landscapes. Available in five different beam patterns, the Micro Series fixtures are miniature, measuring only 1.3 inches (w) x 1.5 inches (l) x 0.5 inches (h) - smaller than a matchbook.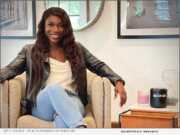 Product Launches: -- Bonsi Inc, a premier manufacturer and retailer of superior small appliances, introduces a new generation of cordless blenders that gives you the power of a traditional blender on the go. Bonsi Blend launch's on Indiegogo on the 26th of January. Bonsi Blend connects directly to RTIC®, Yeti®, and Hydro Flask® bottles. A 25-Volt power pack providing 750-watts of peak power and up to 30 blends per charge.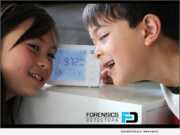 Product Launches: -- As more and more businesses, schools and other public indoor spaces prepare to open up, they're working to not only be effective, but compliant too. Forensics Detectors works to solve both challenges with the recent launch of its first carbon dioxide (CO2) monitors for COVID-19 preparedness planning.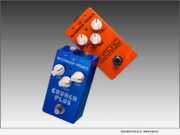 Product Launches: -- Boutique pedal company McGregor Pedals has launched its second pedal: The Crunch Plus overdrive. It follows on the heels of the McGregor's debut pedal, the Crunch Transparent Overdrive, a single-channel, low-gain overdrive pedal for guitar and bass, released in December 2019.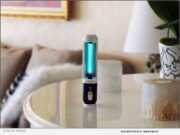 Product Launches: -- Uvilite has developed a safe and powerfully effective ultraviolet sterilizing light technology for everyday residential use. Ideal for homes, cars and any other areas where germs are present, Uvilite uses hospital-grade technology that protects and empowers people to fight germs when and where they want to.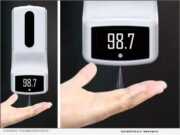 Product Launches: -- Solving the problem of screening for elevated temperatures, without the close contact of a walk-up thermometer to the forehead, desperately needed a safer, more socially distant option. Introducing the Disinpro ThermoDispenser.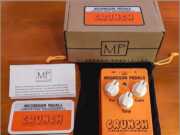 Product Launches: -- McGregor Pedals Inc. is pleased to announce the launch of their flagship product, the Crunch Transparent Overdrive Pedal for bass and guitar. Designer Garth Heslop went back to the drawing board to develop this single-channel, low-gain overdrive pedal.