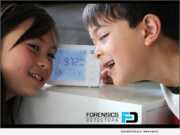 Product Launches: -- As more and more businesses, schools and other public indoor spaces prepare to open up, they're working to not only be effective, but compliant too. Forensics Detectors works to solve both challenges with the recent launch of its first carbon dioxide (CO2) monitors for COVID-19 preparedness planning.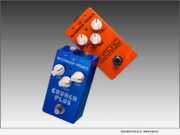 Product Launches: -- Boutique pedal company McGregor Pedals has launched its second pedal: The Crunch Plus overdrive. It follows on the heels of the McGregor's debut pedal, the Crunch Transparent Overdrive, a single-channel, low-gain overdrive pedal for guitar and bass, released in December 2019.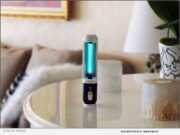 Product Launches: -- Uvilite has developed a safe and powerfully effective ultraviolet sterilizing light technology for everyday residential use. Ideal for homes, cars and any other areas where germs are present, Uvilite uses hospital-grade technology that protects and empowers people to fight germs when and where they want to.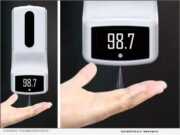 Product Launches: -- Solving the problem of screening for elevated temperatures, without the close contact of a walk-up thermometer to the forehead, desperately needed a safer, more socially distant option. Introducing the Disinpro ThermoDispenser.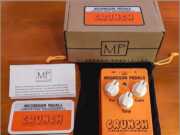 Product Launches: -- McGregor Pedals Inc. is pleased to announce the launch of their flagship product, the Crunch Transparent Overdrive Pedal for bass and guitar. Designer Garth Heslop went back to the drawing board to develop this single-channel, low-gain overdrive pedal.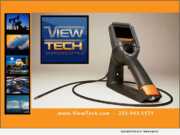 Product Launches: -- As inspection areas decrease in size, ViewTech Borescopes insertion tube diameters must follow suit. The VJ-3 2.2-millimeter is the newest and smallest diameter inspection tool available from the industry-leading video borescope professionals at ViewTech. The VJ-3 2.2mm is utilized during many different types of inspection processes.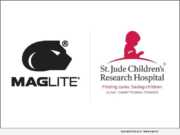 Product Launches: -- MAGLITE, the world-famous flashlight brand, is proud to partner with St. Jude Children's Research Hospital(R) with a new line of logoed products. Sales of the product will help to ensure that families never receive a bill from St. Jude for treatment, travel, housing or food - because all a family should worry about is helping their child live.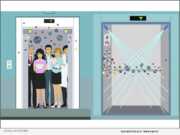 Product Launches: -- Ashla Systems announced today the emergence of the COVID-19 pandemic has industries searching for answers on what technology can help in the fight against contamination. Many groups are starting to focus on a system that has been tried and tested for over 70 years; UV-C light which has been proven to kill the virus after just 10 minutes of contact.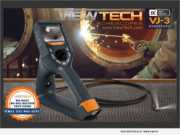 Product Launches: -- With the use of side-view cameras being a necessity for certain remote visual inspections (RVI), ViewTech Borescopes is announcing the launch of their newest inspection video borescope, the VJ-3 Dual Camera. The VJ-3 Dual Camera facilitates viewing both straight ahead and 90 degrees. Users are easily able to switch between the two cameras while keeping the insertion tube inside the inspection area.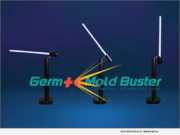 Product Launches: -- Germ Mold Buster, a division of Crawl Space Door Systems, Inc., has developed a UV-C germicidal, disinfectant light that uses shortwave UV-C radiation to deactivate microorganisms such as bacteria, viruses, protozoa and mold.