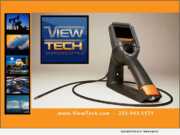 Product Launches: -- As inspection areas decrease in size, ViewTech Borescopes insertion tube diameters must follow suit. The VJ-3 2.2-millimeter is the newest and smallest diameter inspection tool available from the industry-leading video borescope professionals at ViewTech. The VJ-3 2.2mm is utilized during many different types of inspection processes.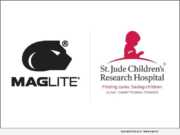 Product Launches: -- MAGLITE, the world-famous flashlight brand, is proud to partner with St. Jude Children's Research Hospital(R) with a new line of logoed products. Sales of the product will help to ensure that families never receive a bill from St. Jude for treatment, travel, housing or food - because all a family should worry about is helping their child live.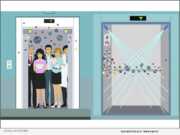 Product Launches: -- Ashla Systems announced today the emergence of the COVID-19 pandemic has industries searching for answers on what technology can help in the fight against contamination. Many groups are starting to focus on a system that has been tried and tested for over 70 years; UV-C light which has been proven to kill the virus after just 10 minutes of contact.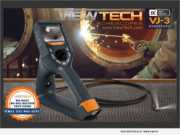 Product Launches: -- With the use of side-view cameras being a necessity for certain remote visual inspections (RVI), ViewTech Borescopes is announcing the launch of their newest inspection video borescope, the VJ-3 Dual Camera. The VJ-3 Dual Camera facilitates viewing both straight ahead and 90 degrees. Users are easily able to switch between the two cameras while keeping the insertion tube inside the inspection area.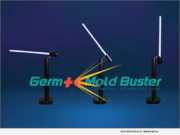 Product Launches: -- Germ Mold Buster, a division of Crawl Space Door Systems, Inc., has developed a UV-C germicidal, disinfectant light that uses shortwave UV-C radiation to deactivate microorganisms such as bacteria, viruses, protozoa and mold.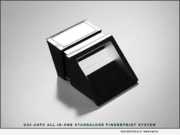 Product Launches: -- SecuGen, a world leading optical fingerprint device and technology vendor, is pleased to announce that they will be demonstrating the newly released U20-ASFX, a high capacity, fully programmable, FAP 20 compliant OEM fingerprint sensor module, at the Connect:ID exhibition in Washington, D.C. next month.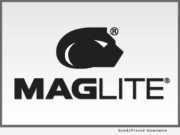 Product Launches: -- Mag Instrument is introducing the MAGLITE Tactical Group (MTG) at SHOT SHOW 2020. The introduction of MTG coincides with the release of several new and enhanced products for tactical use for law enforcement and military including, the ML150LRS Compact Rechargeable System, MAG-TAC II, and Butt Stock Shell Holder.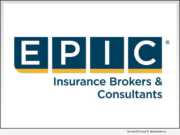 Product Launches: -- EPIC Insurance Brokers & Consultants announced today the launch of a national specialty practice, Asset Lifecycle Management, providing risk consulting and risk transfer solutions focused on clinical and electronic equipment. Large healthcare systems, major universities, and financial institutions rely on electronic equipment to conduct daily operations.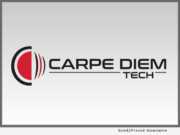 Product Launches: -- Carpe Diem Technologies, Inc. (Carpe Diem) has signed an exclusive license agreement with the University of Minnesota for the commercialization of breakthrough printed electronics technology. The technology is called SCALE (Self-aligned Capillarity-Assisted Lithography for Electronics), and is particularly suitable for printing on flexible substrates, such as paper and plastic.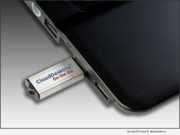 Product Launches: -- VXL, a leader in thin clients, endpoint management and digital signage software solutions, launches its new, low cost, CloudDesktop On the Go (CoGo). An ultra-compact and highly portable USB key, CoGo repurposes legacy PCs into a fully functional Linux thin client.