Tags
Facilities and Building Maintenance
Tag: Facilities and Building Maintenance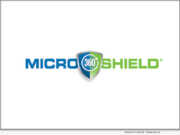 Product Launches: -- MicroShield 360 has expanded their product offering to include MicroShield 360 Pure, an all-natural approach to cleaning and disinfection. The on-site machines utilize nothing more than salt, water and electricity to produce unlimited amounts of six different cleaning and disinfecting chemicals entirely on-demand.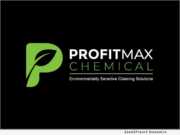 Advertising NEWS: -- ProfitMax Chemical has launched a new website. With a newly revamped web presence, ProfitMax Chemical aims to serve as an endurance resource for environmentally sensitive cleaning solutions by inspiring trust through educating.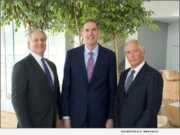 Product Launches: -- With over eight years in providing green, sustainable, microbial protection to businesses, schools, and medical facilities throughout the Midwest, The Heritage Group of Des Moines, IA launched a new tech company, SPMC, LLC in the summer of 2020 to be led by SPMC President John Bergman and SPMC Technical Director Joe Johnson.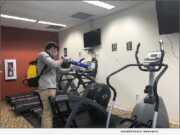 Product Launches: -- Bayzi Corporation has developed steam technology needed to quickly fight the spread of viruses like COVID-19 as well as bacteria, fungi, bed bugs and biofilms. They manufacture antimicrobial steam devices that will very quickly eliminate microbes, bugs and also provide a quick way to clean dust and grease. The machines use just water and no chemicals.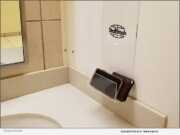 Product Launches: -- From schools and restaurants to healthcare facilities and airports, management is working to find solutions to minimize viral spread by providing cleaner and safer restrooms for their visitors and employees. And, StallStash is working to meet that demand.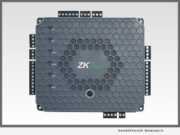 Product Launches: -- ZKTeco, a leading provider of biometric, RFID and access control solutions, brings to market its new Atlas Series access control panels. Atlas Series consists of RFID & Biometric door access control panels which have an embedded web application.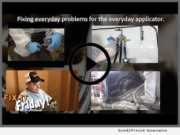 Product Launches: -- SprayWorks Equipment Group, LLC, a spray foam and coatings equipment company, has launched a new video series for contractors. The new series of short videos, aptly named "Fix-It Friday," is hosted by polyurethane equipment experts with decades of experience: John Davidson and Dave Penta.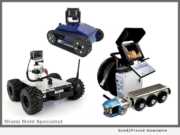 Product Launches: -- South Florida mold removal co., Miami Mold Specialist, integrates state of the art robotics into new line of upgraded mold inspection and mold removal equipment. Cutting edge robotics and mold inspection? Remaining on the edge of technological innovation within the indoor air quality and mold remediation industries is what Miami Mold Specialist well specializes in.