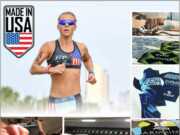 Product Launches: -- Colorado-based sports apparel company, Epix Gear, has announced the re-shoring of their apparel production with the opening of a made in the USA facility in Tempe, Arizona.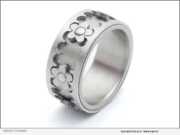 Product Launches: -- Just in time for a much needed distraction, Kinekt Design announces the release of Rachel Ring. The Rachel Ring is a kinetic / mechanical ring otherwise referred to as a "spinner ring." Like fidget toys and other moveable jewelry, the Rachel Ring will help to alleviate excess energy and nervous habits without any of the negative side effects.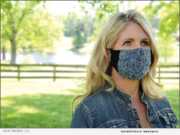 Product Launches: -- EHOP Health, a chronic disease reversal company headquartered in Apex, NC and Harriss & Covington, a hosiery mill headquartered in High Point, NC, recently delivered reusable face masks to customers across North Carolina and the United States. The first business to receive the Easy Masks reusable masks was Weaver Street Market.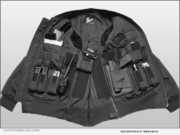 Product Launches: -- Gattopardo USA Corp. is the company behind a new product launch for the first and only Parabellum Kevlar-wear designed for everyday concealed carry. Unlike nothing else on the market, this state-of-the-art protection and defense wear incorporates features that are not only high-tech, but stylish too.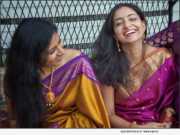 Product Launches: -- Shobitam Inc,. designers of beautiful Indian Ethnic Wear announced the release of Shobitam Signature Collections, their largest product launch yet. The Pure Silk Sarees of the Signature Collections are inspired by the rich heritage of Indian handloom and mark a significant expansion to Shobitam's collection of highly rated sarees, blouses, gowns and jewelry.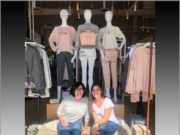 Product Launches: -- Aunt and Niece team, Jordan Willner and Debbie Rosove have a new cozy luxury loungewear line that you won't want to miss out on! Mine Not Yours is an all-women run lifestyle loungewear brand that launched in 2019, inspired by the idea of looking cute and chic while feeling cozy, cute, and chic.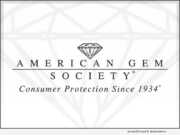 Product Launches: -- The American Gem Society (AGS) is proud to announce the launch of their newly redesigned online Graduate Sales Associate course. The interactive course is a required component of the AGS Certified Sales Associate (CSA) designation and provides a concise introduction to the retail sales associate.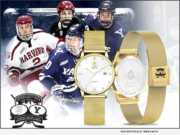 Product Launches: -- Beverly Hills California is known for bringing you the absolute best in sports entertainment such as Cricket All Stars and PGA Golf Tournaments. On January 11, the teams of Harvard and Yale hit the ice at Madison Square Garden with "Rivalry On Ice" and Craig Shelly Beverly Hills is the first to bring you the Commemorative Time Pieces commemorating this event.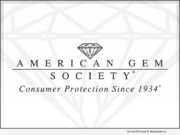 Advertising NEWS: -- The American Gem Society (AGS) announced today the launch of "digital badging" credentials for AGS members. The badges are the first of its kind in the jewelry industry. A digital badge is a graphical icon that indicates the AGS members' credentials and accomplishments.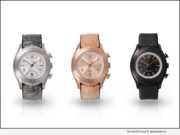 Product Launches: -- On November 1, VELDT Inc. will unveil the most intuitive and attractive 'smartwatch' ever. The LUXTURE AARDE(tm) features new technology that revolutionizes how we receive information from a watch. For seekers of balance, the new LUXTURE goes beyond smartwatches to help users achieve intelligence and beauty.