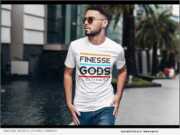 Product Launches: -- The entrepreneurs behind a new clothing company wanted to go big at the end of a landmark year by launching their new streetwear brand on one of the world's biggest shopping days. Finesse Gods Clothing Company will introduce their new line of Finesse Empowerment Collection edgy and bundled winter gear designs on Black Friday, which falls on Friday, November 27 this year.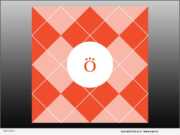 Product Launches: -- Queen of the Green, a VIP program developed by women's golf fashion brand KINONA, aims to reward loyal customers while giving back to women-led causes.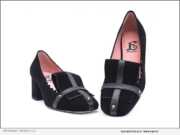 Advertising NEWS: -- Mark Schwartz and Krystal Paris today announced the launch of their new high-end endeavor, Epiphany Shoes. The new company will focus on the creation and distribution of boutique, hand made designer shoes for women.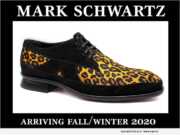 Product Launches: -- Throughout Mark Schwartz's 35-year career as a successful women's shoe designer, he has always secretly wanted to design and make handmade men's shoes. Now, he's done it and his new men's shoes collection will be available this fall/winter.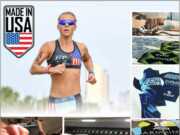 Product Launches: -- Colorado-based sports apparel company, Epix Gear, has announced the re-shoring of their apparel production with the opening of a made in the USA facility in Tempe, Arizona.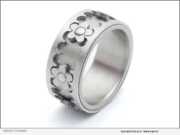 Product Launches: -- Just in time for a much needed distraction, Kinekt Design announces the release of Rachel Ring. The Rachel Ring is a kinetic / mechanical ring otherwise referred to as a "spinner ring." Like fidget toys and other moveable jewelry, the Rachel Ring will help to alleviate excess energy and nervous habits without any of the negative side effects.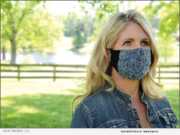 Product Launches: -- EHOP Health, a chronic disease reversal company headquartered in Apex, NC and Harriss & Covington, a hosiery mill headquartered in High Point, NC, recently delivered reusable face masks to customers across North Carolina and the United States. The first business to receive the Easy Masks reusable masks was Weaver Street Market.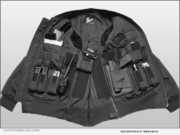 Product Launches: -- Gattopardo USA Corp. is the company behind a new product launch for the first and only Parabellum Kevlar-wear designed for everyday concealed carry. Unlike nothing else on the market, this state-of-the-art protection and defense wear incorporates features that are not only high-tech, but stylish too.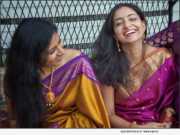 Product Launches: -- Shobitam Inc,. designers of beautiful Indian Ethnic Wear announced the release of Shobitam Signature Collections, their largest product launch yet. The Pure Silk Sarees of the Signature Collections are inspired by the rich heritage of Indian handloom and mark a significant expansion to Shobitam's collection of highly rated sarees, blouses, gowns and jewelry.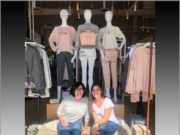 Product Launches: -- Aunt and Niece team, Jordan Willner and Debbie Rosove have a new cozy luxury loungewear line that you won't want to miss out on! Mine Not Yours is an all-women run lifestyle loungewear brand that launched in 2019, inspired by the idea of looking cute and chic while feeling cozy, cute, and chic.