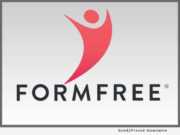 Advertising NEWS: -- FormFree today announced a strategic partnership with Teo, a lead generation platform and AI assistant that helps mortgage lenders close more loans faster. Teo will leverage FormFree's market-leading Passport verification service to help assess the quality of incoming prospects.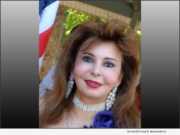 Product Launches: -- Dr. Nevine Carmelle, PhD is excited to announce the launch of her new YouTube channel - "The Dr. Nevine Carmelle TV Show." After receiving numerous questions pertaining to tax problems and the law via phone calls and emails, she thought it would be a good idea to launch a channel where people could tune in on their own time and have many of their questions answered for free.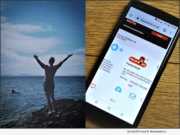 Product Launches: -- If you are a budding entrepreneur looking for start-up funds your only option could be family and friends, crowdfunding or maybe just maybe if you are accepted, an appearance on Shark Tank or Dragon's Den. Graham Jules, founder and CEO of Pop Up World is familiar with the plight of the underdog and small business owner.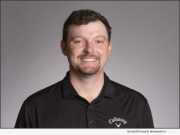 Advertising NEWS: -- FormFree today announced a two-year agreement to sponsor 25-year-old pro golfer Matt NeSmith. Currently playing in his first season on the PGA TOUR, NeSmith will wear the fintech firm's logo on the left sleeve of his apparel.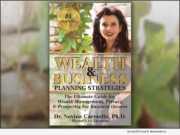 Product Launches: -- Dr. Nevine Carmelle, a celebrated professional who's dedicated to the field of finance, recently authored, "Wealth and Business Planning Strategies: The Ultimate Guide for Wealth Management, Privacy & Prosperity for Business Owners" (ISBN: 978-0692562017). Available in paperback and Kindle edition, the book quickly became a bestseller on Amazon.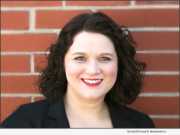 Advertising NEWS: -- Depth Public Relations, LLC, (DepthPR) a leading provider of consultative marketing, public relations and reputation management services for the mortgage lending and residential finance industry, today announced its promotion of Lindsey Neal to vice president of client services.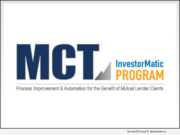 Product Launches: -- Mortgage Capital Trading, Inc. (MCT), a leading mortgage hedge advisory and secondary marketing software firm, announced that it has officially introduced a unique program called InvestorMatic in the lead up to the MBA Annual Convention & Expo in Austin, Texas.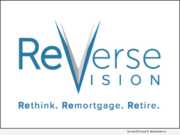 Advertising NEWS: -- ReverseVision, the leading provider of Home Equity Conversion Mortgage (HECM) and private reverse mortgage sales and origination technology, today announced its transformation as an API-enabled flexible reverse lending platform, unveiling a new logo as part of its revised mission and rebranding.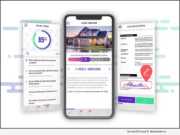 Product Launches: -- DocMagic, Inc., the premier provider of fully-compliant loan document preparation, regulatory compliance and comprehensive eMortgage services, announced the launch of its new LoanMagic mobile application. LoanMagic, which is provided free to all DocMagic customers, leverages a powerful backend platform that provides full interoperability with DocMagic solutions, as well as other third-party mortgage software.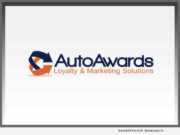 Advertising NEWS: -- AutoAwards, a leader in loyalty marketing for auto dealerships, realizes sales are extremely competitive and difficult at times. Starting a rewards program can help auto dealerships overcome weak sales. AutoAwards has proven solutions to help dealerships increase sales performance across all departments.