Tags
Fine Art and Artists
Tag: Fine Art and Artists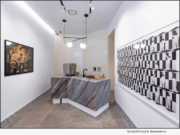 Product Launches: -- A new art-inspired cafe is taking residence in New York City's SoHo neighborhood. By Name, a multi-purpose space located at 324 Bowery, is opening on June 5, 2019 with the goal of creating a contemporary art space for the community of local and international emerging artists contributing to the vibrancy of New York and beyond.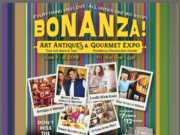 Product Launches: -- The Bonanza Art Antiques & Gourmet Expo is coming to the Pendleton Convention Center on June 7 and 8, 2019. This inaugural event will feature an eclectic mix of artists, antique and vintage dealers, small gourmet food producers, and offer tastes from several Oregon wineries, breweries and other craft beverage houses.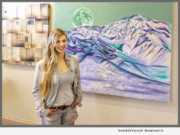 Product Launches: -- Mojave National Preserve is presenting "Earth Through Time: Providence Mountains and the Mojave National Preserve," a solo, mixed media exhibition of paintings, etchings and installation art at the Desert Light Gallery, Kelso Visitors Center, by nationally celebrated National Park Service Artist in Residence, Britney Penouilh.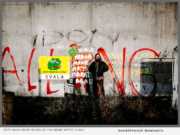 Product Launches: -- American artist XVALA will open his MEME PARTY campaign with an extreme modification of Banksy's mural painting of Steve Jobs in Calais, France, known as "The Son of a Migrant from Syria". XVALA will unveil his work at an event on April 27, 2019 in the Bowery. All pieces in the campaign make use of a variety of politically-charged and often controversial memes.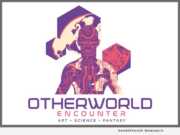 Product Launches: -- Otherworld Entertainment LLC, parent company of Otherworld Encounter, will bring their 10,000-square foot, immersive art exhibit to The MET Atlanta for a limited engagement - April 13 to May 5, 2019. Designed to appeal to all ages, Otherworld Encounter brings a new and emerging art form to audiences through interactive installations and a science fiction storyline.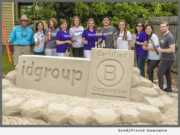 Advertising NEWS: -- idgroup, a Pensacola-based brand transformation firm, has earned certification as a B Corporation, an acknowledgment of the company's commitment to social and environmental ethics, transparency and accountability. idgroup joins over 2,200 Certified B Corporations globally-including 18 others in Florida-that have met the rigorous standards that measure a company's impact on its employees, suppliers, community, and the environment.