Tags
Flightpath Biosciences Inc.
Tag: Flightpath Biosciences Inc.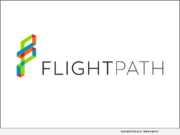 Product Launches: -- Flightpath Biosciences, a life sciences company, launched today claiming a spot in Illumina Accelerator's second global class to develop diagnostics and microbiome-targeted therapeutics to treat rare pathogen-driven diseases. The company has operated in stealth since its founding in mid-2019 and has built a pipeline of drug candidates for a wide range of diseases, starting with acute and Persistent Lyme Disease (PLD).