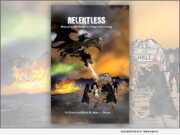 Product Launches: -- Author Brian J. Sheen's new book, "Relentless, Rescuing My Daughter from Scientology, an Illustrated Story," (ASIN B091P673ZX) is the struggle of a father and newly pronounced grandfather, attempting to get state and federal officials to preserve the sanctity of his family from the Church of Scientology, Quan Publications announced.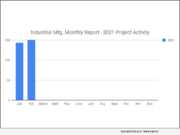 Advertising NEWS: -- SalesLeads announced today the February 2021 results for the new planned capital project spending report for the Industrial Manufacturing industry. The Firm tracks North American planned industrial capital project activity.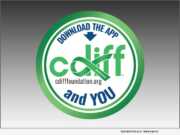 Product Launches: -- C Diff Foundation, the leading Global Patient and Healthcare Organization Educating and Advocating for C. difficile (Clostridioides difficile, C. diff., CDAD, CDI) today announced that the organization has developed a free mobile application designed specifically for patients and families who have been impacted by a Clostridioides difficile infection.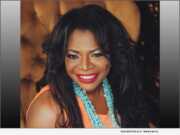 Advertising NEWS: -- The largest online referral network for small businesses, Alignable.com is announcing the results of its month-long North American search for local business leaders who've gone above and beyond to help peers during the COVID Crisis. Today, Alignable's network is honoring Faith James of The Personal Branding Consultancy as Ave Maria's 2021 Alignable Local Business Person Of The Year!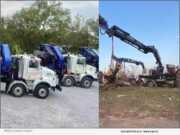 Advertising NEWS: -- Don Dowd, owner of tree lead marketing company Tree Leads Today, announced his new partnership with Justin Hartmann of Canary Tree. As soon as Don Dowd saw Justin Hartmann's short-term grapplesaw crane leasing model, he knew it was the perfect solution for his clients who struggle to keep pace with their backlog of work.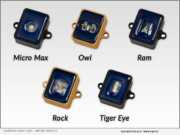 Product Launches: -- Garden Light LED announces their Micro Series fixtures designed to project powerful light from a small source in areas like stairs and steps, discrete overhangs, handrails, trees, potted plants, water features, and garden landscapes. Available in five different beam patterns, the Micro Series fixtures are miniature, measuring only 1.3 inches (w) x 1.5 inches (l) x 0.5 inches (h) - smaller than a matchbook.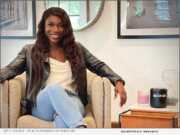 Product Launches: -- Bonsi Inc, a premier manufacturer and retailer of superior small appliances, introduces a new generation of cordless blenders that gives you the power of a traditional blender on the go. Bonsi Blend launch's on Indiegogo on the 26th of January. Bonsi Blend connects directly to RTIC®, Yeti®, and Hydro Flask® bottles. A 25-Volt power pack providing 750-watts of peak power and up to 30 blends per charge.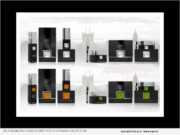 Product Launches: -- Platinum Deluxe® cosmetics introduces an eight-piece Platinum Collection which was co-created with Shmuel Ovadia, founder of The Platinum Deluxe®, to celebrate beauty rituals inspired by the transformative quality of crystals. Jennifer T pioneered The Platinum Deluxe as a community dedicated to creating everyday magic for the modern mystic.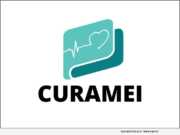 Product Launches: -- The new Curamei platform seeks to improve quality of care by putting patients at the center of the exchange of health data with providers, overcoming the challenges of fragmentation. Almost universally, receiving high-quality affordable healthcare is recognized as an expensive and inconvenient affair.
Product Launches: -- Premier Nursing Academy, an institution offering free, state-approved training to become a certified nursing assistant (CNA), has launched its second Florida location in Bradenton. The new Bradenton location is expected to train as many as 500 students in 2021 from the broader Bradenton and Sarasota metro area.