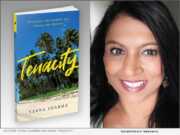 Product Launches: -- Veena Sharma is an Indo-Fijian author, who has released her memoir "Tenacity" (ISBN: 978-1643883861). It is a story of risk, courage, and determination. Ultimately, it's a story of the human spirit's triumph over fear. Born into poverty, uprooted from her homeland, forced to marry a stranger, subjected to physical and emotional abuse.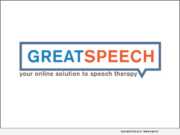 Product Launches: -- Great Speech, Inc., an online speech therapy company, saw a spike for service demand when the pandemic hit. Founder and Clinical Director, Avivit Ben-Aharon, MS Ed., MA CCC-SLP, also quickly realized that many consumers who desperately needed services, lacked the financial resources or insurance coverage to pay for online services.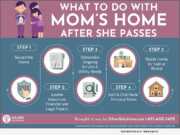 Advertising NEWS: -- Silver Solutions, a company specializing in helping older adults and their families live safer, less stressful lives wherever they call home, today released a new downloadable infographic entitled "What to do with Mom's Home after she passes" for posting or sharing.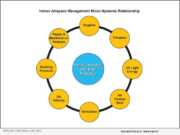 Product Launches: -- Now that the country is beginning to come out of lockdown, indoor airspace management is becoming a concern in managing the spread of COVID-19 according to Polar Controller. Unlike outdoor airspace, which scatters aerosol droplets over a larger area, indoor particulates hitch a ride on airspace currents, dispersing throughout business establishments.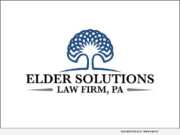 Product Launches: -- Elder Solutions Law Firm, PA has released a new service for Seniors in response to COVID-19. The service is called the Senior Kit, and it focuses on basic estate planning for seniors.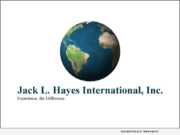 Advertising NEWS: -- Jack L. Hayes International, Inc. released today the results of their 32nd Annual Retail Theft Survey which reports on over 348,000 shoplifters and dishonest employee apprehensions in 2019 by just 21 large retailers, who recovered over $136 million from these thieves.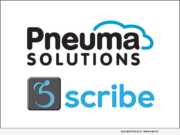 Product Launches: -- Today Pneuma Solutions launched a free service that redefines the way students with special needs are provided instructional materials. Based on Pneuma's Augmented Document Remediation technology, Scribe for Education allows teachers in K-12 to upload image files to a secure cloud service that provides near real time conversion.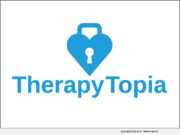 Product Launches: -- TherapyTopia is a social enterprise that offers "Workplace Mental Wellness Solutions." To address the needs of so many out-of-work Americans, the organization pivoted its business model to partner with companies and individuals to help provide free virtual mental health and career coaching services.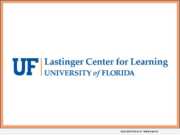 Product Launches: -- Today, the University of Florida Lastinger Center for Learning, in an effort to keep all students learning during the COVID-19 pandemic, launched a new resource hub of free resources for students, parents and teachers. As students navigate distance learning, these research-based tip sheets and videos will lighten the burden.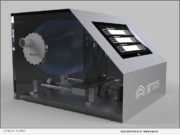 Product Launches: -- Tampa Bay startup developing smart home control systems, Atmos Home, has now shifted gears to produce a new type of ventilator to address the nationwide ventilator shortage due to the COVID-19 crisis.