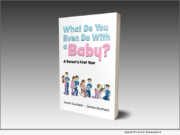 Product Launches: -- "What Do You Even Do With A Baby? A Parent's First Year" (ISBN: 978-0228869689) is a book aiming to demystify parenting so people can make well-informed decisions about becoming one. Authors Sarah and James Dunham struggled with the lack of a clear picture of what life would be like on the other side of the umbilical cord. "It doesn't get talked about openly."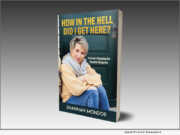 Product Launches: -- "HOW IN THE HELL DID I GET HERE? Forever Changing the Genetic Blueprint" (ISBN: 978-0228871224) is a riveting and raw story of how author Shannan Mondor overcame alcoholism and mental illness and broke free from the genetic blueprint of addiction that demonized her family for generations.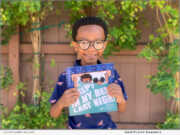 Product Launches: -- Seven-year-old author, Sammy Wallace, will release his debut rhyming children's picture book, "I Slept in My Bed Last Night" (ISBN 979-8985784404; WF Publications), on May 2, 2022, in conjunction with Children's Book Week.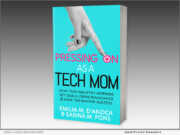 Product Launches: -- Legacy Launch Pad Publishing is releasing "Pressing ON as a Tech Mom: How Tech Industry Mothers Set Goals, Define Boundaries & Raise the Bar for Success" (ISBN: 978-1956955187), a comprehensive guide for mothers working in technology sourced from industry leaders who are mothers themselves.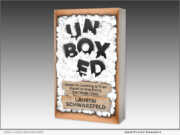 Product Launches: -- Legacy Launch Pad Publishing is releasing "Unboxed: Essays on Learning to Trust Myself to Stop Doing the Things I Hate" (ISBN: 979-8985225327), the first book by coach Lauren Schwarzfeld. In the book, Schwarzfeld shares the diverse life experiences she earned by trying on various careers.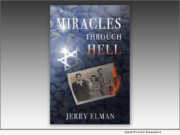 Product Launches: -- Very little has been written about the children of Holocaust survivors and the psychological impact passed on to them through the silence of their parents, says author Jerry Elman in his new book "Miracles Through Hell" (ISBN: 978-0578348711; Waterview Books).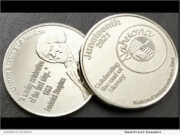 Product Launches: -- Juneteenth Unlimited, LLC is excited to introduce the release of a commemorative coin to celebrate a new Federal holiday - Juneteenth - inspired by the African Diaspora, Black American history and the fight for freedom. Made of one troy ounce of .999 fine silver, this inspirational coin is for anyone who wants a valuable keepsake to memorialize this significant new holiday.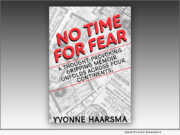 Product Launches: -- "No Time for Fear," a new e-book by Yvonne Haarsma, is a suspenseful page-turner that reveals how a mother and her two sons escaped an ego-driven husband while on the run across four continents and being pursued by Interpol, Mounted Police and the FBI.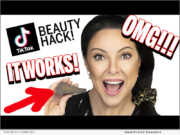 Product Launches: -- For many years, stars like Kim Kardashian and Jennifer Lopez have popularized the highlighted and contoured makeup look, but without access to a professional makeup artist, getting Kardashian perfect contour was nearly impossible. For most, the result was streaks of brown or white that just won't blend in. Tori Belle Cosmetics promises to have solved this problem.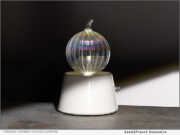 Product Launches: -- Organic Aromas®, maker of the beautiful nebulizing aromatherapy diffuser has once again delivered a new diffuser design with the most unique features yet! The Aurora is a pretty gem that brings rainbows into your life. Utilizing stylish ribbed glass, this vibrant colorful piece allows you to enjoy illusions that illuminate your space.