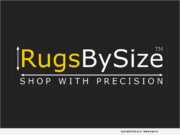 Product Launches: -- It's a common problem for consumers - finding just the right size area rug to fit a specific space. A new website, RugsBySize.com, launched by GetBySize, LLC, solves this problem by aggregating multiple retailers all in one place. Consumers no longer have to visit different retailers to find what they're looking for.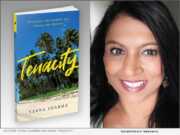 Product Launches: -- Veena Sharma is an Indo-Fijian author, who has released her memoir "Tenacity" (ISBN: 978-1643883861). It is a story of risk, courage, and determination. Ultimately, it's a story of the human spirit's triumph over fear. Born into poverty, uprooted from her homeland, forced to marry a stranger, subjected to physical and emotional abuse.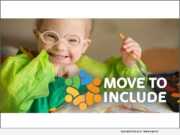 Product Launches: -- July 2020 marks the 30th anniversary of President Bush signing into law the Americans with Disabilities Act. In celebration of this civil rights law, WXXI Public Media (Rochester, New York) is leading a pilot project to expand its innovative "Move to Include" initiative into five additional communities.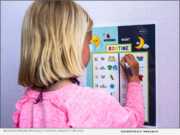 Product Launches: -- Marie Green, founder Inspired Prose Printables, saw a need and filled it. She used her graphic design skills to create a business that helps busy parents wrangle schedules through simple drag and drop features that are actually fun for kids to follow.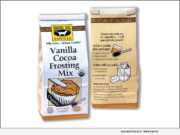 Product Launches: -- Singing Dog Vanilla is introducing an Organic Vanilla Cocoa Frosting Mix with compostable packaging after movement of their Organic Vanilla Frosting Mix surged by 209% this year. Sales growth is most likely encouraged by an increase in home baking while people shelter in place.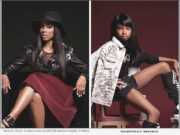 Product Launches: -- Entrepreneur Raquel Riley Thomas and her 14-year-old daughter Maria Raquel Thomas have both started cosmetic lines to bring solutions to problems women and girls have. Raquel, an Army Veteran and former Pageant Queen, is the founder of Raquel Riley Thomas Beauty.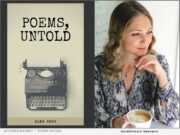 Product Launches: -- "Poems, Untold" (ISBN: 979-8651689033), by Elen Krut, is a collection of inspirational poems written by the author to encourage, guide, reflect, and present a different perspective and observations to readers.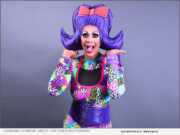 Product Launches: -- Drag Queen Story Hour announced its inaugural global pride celebration "Drag Queen Story Hour World Pride Party 2020," to be held Saturday, June 27, 2020, at 1 p.m. EDT (10 a.m. PDT / 6 p.m. BST / 7 p.m. CEST) as a livestream. Timed to coincide with the observance of LGBTQ Pride in several cities across the globe.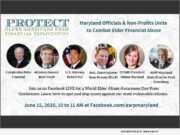 Product Launches: -- Media Advisory -- AARP Maryland announces Press Conference announcing PROTECT Week (Preventing Older Americans From Financial Exploitation) Statewide Public Education Campaign, Monday, June 15, 2020 at 10 a.m. ET.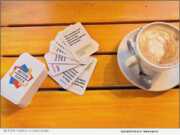 Product Launches: -- A new card game is on the horizon that has the potential to strengthen and improve relationships. Better Topics, a replayable card game created by Diana and Robert Indries, is a catalyst to help people have more fun, more meaningful conversations and better communication.