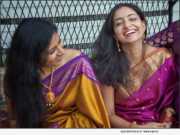 Product Launches: -- Shobitam Inc,. designers of beautiful Indian Ethnic Wear announced the release of Shobitam Signature Collections, their largest product launch yet. The Pure Silk Sarees of the Signature Collections are inspired by the rich heritage of Indian handloom and mark a significant expansion to Shobitam's collection of highly rated sarees, blouses, gowns and jewelry.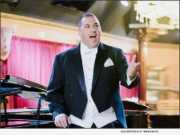 Product Launches: -- Mateo Blanco, an accomplished musician and celebrated visual artist, is re-releasing his debut album "Mateo Blanco 724," in honor of its 10th anniversary.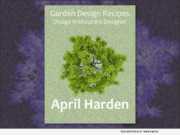 Product Launches: -- "Garden Design Recipes: Design Without the Designer" (ISBN: 978-1734260007) by April Harden is a DIY-garden design book that provides easy-to-follow instructions. Set up in a recipe-style format, there are garden design recipes for how to create 75 different gardens in multiple zones across the country.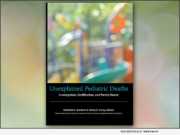 Product Launches: -- The SUDC Foundation recently published a first-of-its kind book, "Unexplained Pediatric Deaths: Investigation, Certification and Family Needs" (ISBN: 978-0998904320) a collaboration between the National Association of Medical Examiners (NAME) and the American Academy of Pediatrics (AAP), which establishes the first ever national consensus guidelines in the U.S. to fill crucial needs to determine why unexplained pediatric deaths happen and how to support families after these tragedies.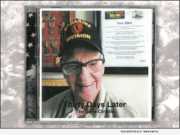 Product Launches: -- On Wednesday February 12, 2020 at 1 p.m., come meet and greet a ninety-six-year-old marine, Gene Christie, as he releases his CD containing a song to honor his fellow Marines in the 5th Division who won the Battle of Iwo Jima at great sacrifice.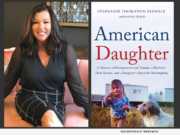 Product Launches: -- "AMERICAN DAUGHTER" (ISBN: 978-1632992529) tells an extraordinary story of trauma, healing and transcendence in this powerful memoir by Stephanie Thornton Plymale. As CEO and visionary of the Heritage School of Interior Design - the premier interior design school on the west coast - she kept her past a fiercely guarded secret.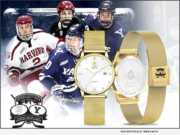 Product Launches: -- Beverly Hills California is known for bringing you the absolute best in sports entertainment such as Cricket All Stars and PGA Golf Tournaments. On January 11, the teams of Harvard and Yale hit the ice at Madison Square Garden with "Rivalry On Ice" and Craig Shelly Beverly Hills is the first to bring you the Commemorative Time Pieces commemorating this event.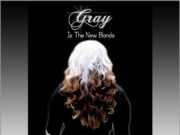 Product Launches: -- Producer/Director Victoria Marie of "Gray is The New Blonde," an award-winning and inspiring documentary about the outdated views and attitudes towards women with gray hair has perfectly captured the current zeitgeist of women worldwide owning their beautiful gray hair. The movie, which has already won 3 awards, will have its world premiere on Jan. 23, 2020 in Los Angeles, California.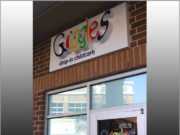 Product Launches: -- Although many parents enroll their children in traditional daycare facilities and schools, there is a large gap when it comes to finding part-time childcare for working parents, stay-at-home moms, and after hours. Giggles Drop-In Daycare addresses those needs and is excited to announce the opening of their Charlotte location in the Ballantyne neighborhood on December 29, 2019.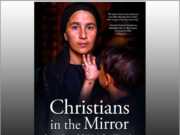 Advertising NEWS: -- "Christians in the Mirror," a first-of-its-kind independent documentary produced by Joshuacord, Inc. and In Altum Productions, takes a hard look at how America and the West have not been very involved in the global persecution of Christians. The producers say they're creating a social media marketing plan for this indie film that interviews Christians from the Middle East, Africa and Asia.