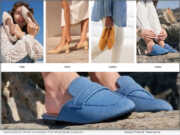 Product Launches: -- MIRACLE MILES GROUP INC., a footwear technology enterprise that owns the popular brand Dream Pairs, Amazon's #1 female fashion footwear brand, and Bruno Marc, is pleased to announce the launch of a new sustainable brand, BURUDANI. Rooted by a mission to provide "natural comfort with every step," MIRACLE MILES GROUP INC.'s newest brand is dedicated to providing innovative footwear solutions for the modern woman.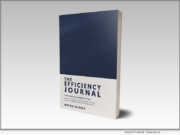 Product Launches: -- Renowned life coach and psychotherapist Misha Saidov has created a system that can help you become the hero of your own life. Such promises have been made by others in the past. However, Misha Saidov's latest project, "The Efficiency Journal" (IBSN: 978-0228887645; Released February, 2023) sets itself apart.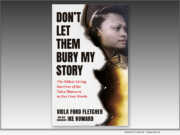 Product Launches: -- Mocha Media Inc is honored to announce the publication of "DON'T LET THEM BURY MY STORY, The Oldest Living Survivor of the Tulsa Race Massacre In Her Own Words" (Hardcover; On Sale: May 30, 2023; $29.99; ISBN: 978-1737168409) by Viola Ford Fletcher with her grandson Ike Howard on the 102nd Anniversary of the event that caused the single worst incident of racial violence in the history of the United States.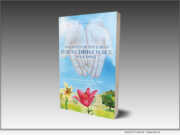 Product Launches: -- F. Dumanjug felt a strong calling to write during Australia's extensive lockdowns. As someone who did not have a prior interest in being an author, she began to question herself. However, F. Dumanjug states that God spoke and said, "This book, I will make it happen, and it will be done." Several months later, born out of her personal journals "To Listen of the Lord's Jesus Christ Voice, Holy Spirit" (ISBN: 978-0228885740; Jan. 2023) came to life.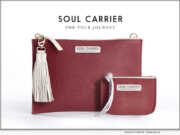 Product Launches: -- As Phoenix hotels and resorts prepare for the influx of guests attending the Professional Football Championship Game in February, fashion-conscious visitors who love football are sure to get excited about Soul Carrier's new football leather handbag collection.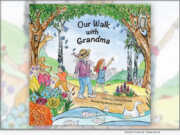 Product Launches: -- The family of author Dolores F. Kurzeka is thrilled to announce the release of "Our Walk with Grandma" (ISBN: 978-1039145450, FriesenPress), her long-awaited children's picture book about the beauty of family and nature. Written 20 years ago, Kurzeka was unable to find an illustrator before her passing. Her children continued the search and found the perfect illustrator Nichole Monahan, and brought the book to market to make their mom's dream of publication come true.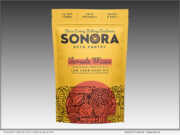 Product Launches: -- Ketolicious Kitchens recently launched a new brand - Sonora™ - that caters to the Keto and low-carb lifestyle, specifically those looking for authentic Mexican fare. Founded by Lupita Aguilera Hicks, she shares that the basis of her product line all started at home. Some of her family members experienced serious complications from heart disease and diabetes and she even observed close friends who died from related complications from the disease.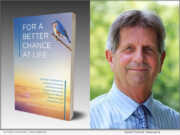 Product Launches: -- An inspiring story about finding your purpose and achieving happiness by tapping into three spheres: personal growth, family values, and career focus, "For A Better Chance At Life: Achieving Life Satisfaction" (ISBN: 978-0228880103; Tellwell Publishing) is a personal development novel by author Jonathan J. Woolverton.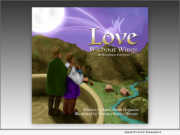 Product Launches: -- Adam Swain Ferguson, founder, Purple Fox Entertainment, is a creative producer and author. His new book release, "Love Without Wings: An Adoption Fairytale" (ISBN: 979-8986768014), was inspired by a true story - his own story - and celebrates diverse families made complete through adoption. It's scheduled to be released during National Adoption Month on November 19, National Adoption Day.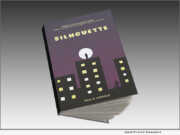 Product Launches: -- Author Paul G. Swingle's new novel "Silhouette" (ISBN: 979-8545559596; released Aug., 2022) delivers a brilliant and deceptively simple story, giving us insight into the hearts of two lonely souls. They gaze at each other from a distance, dreaming of forming a bond. Will their fears, depression, and anxiety prevent them from connecting?