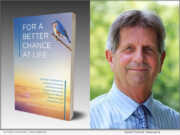 Product Launches: -- An inspiring story about finding your purpose and achieving happiness by tapping into three spheres: personal growth, family values, and career focus, "For A Better Chance At Life: Achieving Life Satisfaction" (ISBN: 978-0228880103; Tellwell Publishing) is a personal development novel by author Jonathan J. Woolverton.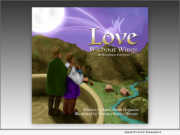 Product Launches: -- Adam Swain Ferguson, founder, Purple Fox Entertainment, is a creative producer and author. His new book release, "Love Without Wings: An Adoption Fairytale" (ISBN: 979-8986768014), was inspired by a true story - his own story - and celebrates diverse families made complete through adoption. It's scheduled to be released during National Adoption Month on November 19, National Adoption Day.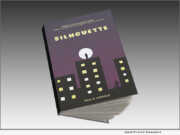 Product Launches: -- Author Paul G. Swingle's new novel "Silhouette" (ISBN: 979-8545559596; released Aug., 2022) delivers a brilliant and deceptively simple story, giving us insight into the hearts of two lonely souls. They gaze at each other from a distance, dreaming of forming a bond. Will their fears, depression, and anxiety prevent them from connecting?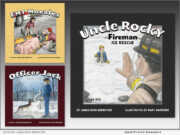 Product Launches: -- J2B Publishing announces the release of "Uncle Rocky - Fireman #10 - Ice Rescue" (ISBN: 978-1954682160), authored by James Burd Brewster. It's the 10th Uncle Rocky - Fireman book in the "Glad to do it!" children's series and is illustrated for kids aged 3-7. The series honors first responders by retelling true-life emergency response stories through the eyes of its characters: Uncle Rocky - Fireman, Officers Jack and Kate and EMT Morales.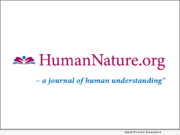 Product Launches: -- Announcing the launch of a new monthly magazine, HumanNature.org, dedicated to exploring human nature in all its gory and subtlest aspects, through short stories, new characters, reader feedback, and cartoons illustrative of human nature-like holding a mirror to humanity.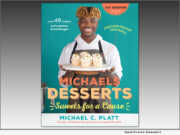 Product Launches: -- Sixteen-year-old social entrepreneur Michael C. Platt's highly anticipated cookbook "Michaels Desserts" (Mixed Media Resources; Paperback/eBook; On Sale: Nov. 1, 2022; $19.95; ISBN: 978-1684620470) will be the first title in the Our Tomorrow series published by Mixed Media Resources LLC. The food justice advocate will make his literary debut as the first of four authors in a groundbreaking series created to amplify the voices of teen activists using their gifts to make the world a better place.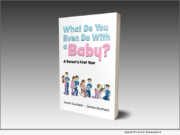 Product Launches: -- "What Do You Even Do With A Baby? A Parent's First Year" (ISBN: 978-0228869689) is a book aiming to demystify parenting so people can make well-informed decisions about becoming one. Authors Sarah and James Dunham struggled with the lack of a clear picture of what life would be like on the other side of the umbilical cord. "It doesn't get talked about openly."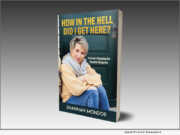 Product Launches: -- "HOW IN THE HELL DID I GET HERE? Forever Changing the Genetic Blueprint" (ISBN: 978-0228871224) is a riveting and raw story of how author Shannan Mondor overcame alcoholism and mental illness and broke free from the genetic blueprint of addiction that demonized her family for generations.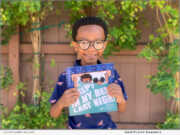 Product Launches: -- Seven-year-old author, Sammy Wallace, will release his debut rhyming children's picture book, "I Slept in My Bed Last Night" (ISBN 979-8985784404; WF Publications), on May 2, 2022, in conjunction with Children's Book Week.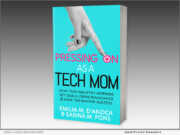 Product Launches: -- Legacy Launch Pad Publishing is releasing "Pressing ON as a Tech Mom: How Tech Industry Mothers Set Goals, Define Boundaries & Raise the Bar for Success" (ISBN: 978-1956955187), a comprehensive guide for mothers working in technology sourced from industry leaders who are mothers themselves.