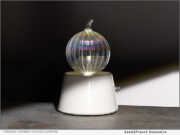 Product Launches: -- Organic Aromas®, maker of the beautiful nebulizing aromatherapy diffuser has once again delivered a new diffuser design with the most unique features yet! The Aurora is a pretty gem that brings rainbows into your life. Utilizing stylish ribbed glass, this vibrant colorful piece allows you to enjoy illusions that illuminate your space.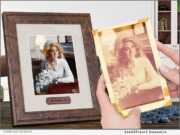 Product Launches: -- Forever Studios, a leading Florida-based photo restoration service and photo frame design studio established in 2011, today announced the launch of version 2.0 of its website, which allows its customers the ability to restore and enhance their personal photos and create personalized frames and gifts.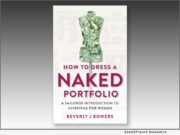 Product Launches: -- Beverly Bowers, a retired financial planner, entrepreneur and founder of Sister Courage Publishing, realized there was a need for a guidebook that would help women learn more about how to take charge of their investments. So, she set out to create a book specifically written for women. The end result is: "How to Dress a Naked Portfolio: A Tailored Introduction to Investing for Women" (ISBN: 978-0578312705; Sister Courage Publishing).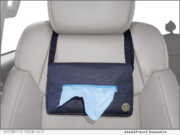 Product Launches: -- It's a clever idea and one that sprung from two near-miss accidents when Arlene Mathews, a registered nurse, and founder of Care Dynamics, Inc. attempted to grab a tissue while driving. She's now relaunched the product with a better look and design.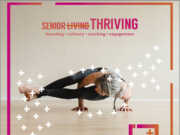 Product Launches: -- 3rdPlus launches today with a mission to make aging better and help break societal and internalized ageist stereotypes by offering transformational services to support communities that serve today's modern elders.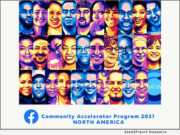 Advertising NEWS: -- South Bay Mommies & Daddies, a popular Los Angeles area community platform for parents that boasts nearly 8,000 members, is rebranding and expanding as Local Anchor after being selected for the 2021 Facebook Community Accelerator Program.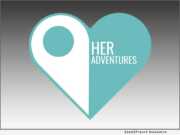 Advertising NEWS: -- Girls Who Travel, a popular women's travel group with over 81,000 members from over 100 countries, has undergone a rebranding. The popular group will now operate under the name Her Adventures. This change comes after Facebook recently selected the platform for the 2021 Facebook Community Accelerator Program.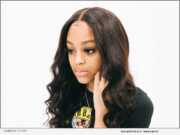 Product Launches: -- Jaiimoni Starr, who sung solo songs and performed praise dances at church, and began her career doing cover raps, launches her first professional rap single with "Stop and I Go." She is 16. Allen Daugherty, Daugherty Entertainment, is managing the artist.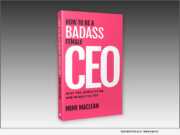 Product Launches: -- Legacy Launch Pad Publishing is releasing the first book by angel investor, CPA, Columbia Business School alumni, non-profit founder and podcaster Mimi MacLean. "How to Be a Badass Female CEO: Slay the Competition and Reach the Top" (ISBN: 978-1951407681) is designed to help women succeed in male-dominated roles.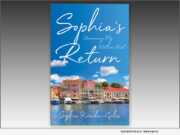 Product Launches: -- The new book by author Sophia Kouidou-Giles, "Sophia's Return: Uncovering My Mother's Past" (She Writes Press - September 7, 2021 - ISBN: 978-1647421717 | $16.95. E-ISBN: 978-1647421724 | $9.95) follows a daughter's journey to understand why her mother left their family home when the author was a seven-year-old child, without a good-bye or explanation.