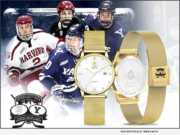 Product Launches: -- Beverly Hills California is known for bringing you the absolute best in sports entertainment such as Cricket All Stars and PGA Golf Tournaments. On January 11, the teams of Harvard and Yale hit the ice at Madison Square Garden with "Rivalry On Ice" and Craig Shelly Beverly Hills is the first to bring you the Commemorative Time Pieces commemorating this event.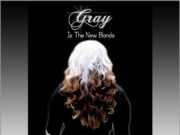 Product Launches: -- Producer/Director Victoria Marie of "Gray is The New Blonde," an award-winning and inspiring documentary about the outdated views and attitudes towards women with gray hair has perfectly captured the current zeitgeist of women worldwide owning their beautiful gray hair. The movie, which has already won 3 awards, will have its world premiere on Jan. 23, 2020 in Los Angeles, California.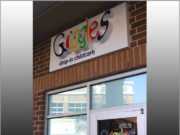 Product Launches: -- Although many parents enroll their children in traditional daycare facilities and schools, there is a large gap when it comes to finding part-time childcare for working parents, stay-at-home moms, and after hours. Giggles Drop-In Daycare addresses those needs and is excited to announce the opening of their Charlotte location in the Ballantyne neighborhood on December 29, 2019.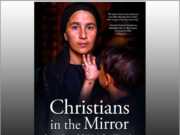 Advertising NEWS: -- "Christians in the Mirror," a first-of-its-kind independent documentary produced by Joshuacord, Inc. and In Altum Productions, takes a hard look at how America and the West have not been very involved in the global persecution of Christians. The producers say they're creating a social media marketing plan for this indie film that interviews Christians from the Middle East, Africa and Asia.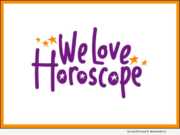 Product Launches: -- We Love Horoscope, a leading maker of premium astrology related gifts and collector items, announced today the official launch of its internet store and the plan to celebrate with a giveaway and big sale.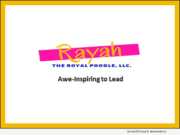 Product Launches: -- Dr. Vickie Cox Edmondson, an academic and management strategist, today announced that she has entered into a partnership with actress, Adrienne Unae to introduce Rayah, The Royal Poodle, LLC. to enhance the career opportunities and influence of girls and women of color.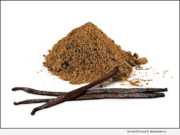 Product Launches: -- Native Vanilla, an Orlando-based vanilla provider, has announced the new production, distribution and sales of vanilla bean powder. Like all Native Vanilla products, the vanilla bean powder follows the same standards -- exceptional quality, sustainably-sourced, and naturally grown.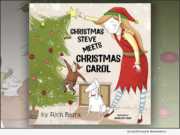 Product Launches: -- Rich Berra, co-host of the nationally syndicated Johnjay and Rich Show on iHeart Radio, has released his second holiday children's book, "Christmas Steve Meets Christmas Carol" (ISBN: 978-0578571904). Proceeds from the sale of each book go to the #LoveUp Foundation.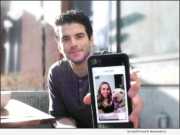 Product Launches: -- New dating app Wowzer is officially available for download nationally, with user-growth marketing focused on the company's home city of Seattle. The app that helps dog-loving humans make more meaningful connections will launch in Seattle this fall before bringing the Wowzer community experience to cities nationwide later in 2020.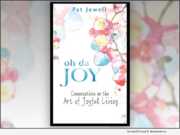 Product Launches: -- Kharis Publishing today announces the release of "Oh Da Joy" (ISBN: 978-1946277398) by Pat Jewell, a broadly reaching new book with the spirit of "Chicken Soup for The Soul." Appealing to a wide range of readers who will find comfort and joy in this life-guide to turn the weary into the re-charged.