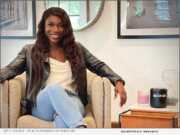 Product Launches: -- Bonsi Inc, a premier manufacturer and retailer of superior small appliances, introduces a new generation of cordless blenders that gives you the power of a traditional blender on the go. Bonsi Blend launch's on Indiegogo on the 26th of January. Bonsi Blend connects directly to RTIC®, Yeti®, and Hydro Flask® bottles. A 25-Volt power pack providing 750-watts of peak power and up to 30 blends per charge.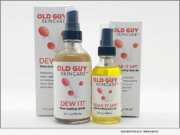 Product Launches: -- With its mission to put the bounce back into older men's skin, Old Guy Skincare™ LLC introduces its first two all-natural skincare products to the American market. Founded by three "old guys," the new Massachusetts-based company offers a simple two-step program to help refresh and rejuvenate men's skin that's "been there and done that."
Product Launches: -- Boston startup Rahoo Baby, a baby product company made up by a team of physicians and pediatric therapists, is launching "Rahoo U," an online classroom for parents. Launching January 25, Rahoo U teaches parents the most effective techniques for helping babies master the skills they need at each stage of development, and offers guidance on how parents can incorporate these techniques into their daily routines.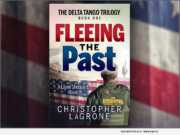 Product Launches: -- Clive Cussler, two months before he died, said of Layne Sheppard, protagonist in Christopher LaGrone's dynamic U.S. Border Patrol novels that comprise the new Delta Tango Trilogy from Morgan James Publishing: "His life of trials and sorrows rivals any fiction story today." Book One: "Fleeing The Past" is available now in bookstores everywhere and online.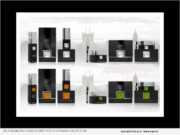 Product Launches: -- Platinum Deluxe® cosmetics introduces an eight-piece Platinum Collection which was co-created with Shmuel Ovadia, founder of The Platinum Deluxe®, to celebrate beauty rituals inspired by the transformative quality of crystals. Jennifer T pioneered The Platinum Deluxe as a community dedicated to creating everyday magic for the modern mystic.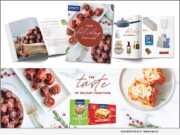 Product Launches: -- SIMEK'S has been a holiday tradition for generations, so while this holiday season may feel different, it doesn't have to taste different. SIMEK'S has compiled their favorite holiday recipes using both their Premium Meatballs and All-Natural Lasagnas.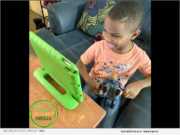 Product Launches: -- No Fear Café, a co-learning center located in the heart of Detroit, announced the launching of its new online community, "Ready to Learn Circles." Moms and business owners, Alicia McKay and Shanna Sansom, have partnered to launch "Ready to Learn Circles" which is a new virtual program that pairs qualified instructors with early learners ages 2-6, for live, remote, daily Circle Time sessions.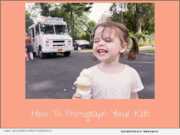 Product Launches: -- There's an old adage, "A picture is worth a thousand words," and Jane Goodrich, an award-winning, New York-based photographer, is ready to teach people how to create images of their kids that will speak for themselves. Her new online course, "How to Photograph Your Kids," teaches people how to take world-class images that will surprise and delight.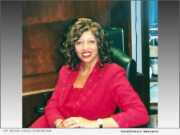 Product Launches: -- Look out! The International Black Business Museum is here. The IBBM is the first and only museum in the world of its type, a repository that will enshrine the monumental accomplishments of Black entrepreneurs and inventors in the United States and other countries of the world.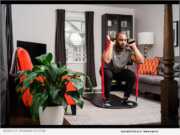 Product Launches: -- NOUFLEX LLC today announced the launch of its NouFlex Training System products, Virtual Group Workout Classes and Virtual Personal Training Sessions. These offerings bring boutique-style fitness training into your home, eliminating the need for bulky, room-eating and costly home gym equipment.