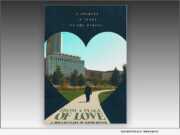 Product Launches: -- ByDam Multimedia announces its latest release: "From A Place of Love - My Adoption Journey," an award-winning documentary film from Writer, Producer, Director David Bynum.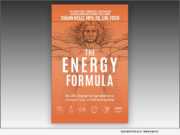 Product Launches: -- Launch Pad Publishing is releasing a groundbreaking new book about health, energy and longevity by biochemist, Registered Dietitian, sports nutritionist and formulation scientist Shawn Wells. The author's experiences overcoming a range of personal health battles led to the writing of the book, which supplements scientific research with his own personal experiences.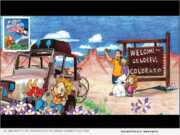 Product Launches: -- "Eli and Mort's Epic Adventures Colorado Summer Road Trip" by Elyssa Nager provides a captivating outlet for families interested in a Colorado road trip. The book, published by Resort Books Ltd, is ideal for children aged 3 to 12, brings to life favorite places to visit across the Mile High State.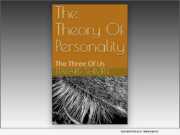 Product Launches: -- Sidekick Services Corporation has published a new book titled "The Theory of Personality," subtitled "The Three Of Us," which identifies an ancient belief that all of us are born with three individual personalities.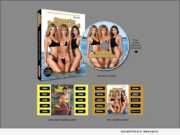 Product Launches: -- GIT Corp. is excited to announce the release of the SPORTS ILLUSTRATED Swimsuit Issue Complete Digital Collection 1964-2020. This digital collection features all 57 SPORTS ILLUSTRATED Swimsuit Issues, published since 1964.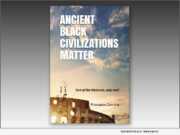 Product Launches: -- Procopius Canning, historian and creator of the scholarly award-winning web sites Timeline: Ancient Rome, and Gladiator: The Real Story, announces the publication of "ANCIENT BLACK CIVILIZATIONS MATTER: Sort of like Wakanda, only real!" (ISBN: 979-8696570037), a deeply researched popular survey history of Blacks and Black culture in the ancient classical world.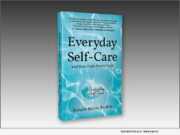 Product Launches: -- Launch Pad Publishing is releasing the first book in a new self-care series and it's the answer to caring for a child with high needs in our "sacrificial mom" culture. "Everyday Self-Care and Your High Needs Child" follows author Natalie Brobin's journey.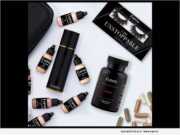 Advertising NEWS: -- Within its first year of selling, beauty and wellness brand Everra has collaborated with more than 13,000 Influencers from across the United States, Canada, and the U.K. At the beginning of February, Everra successfully expanded its Influencer platform to both Australia and New Zealand.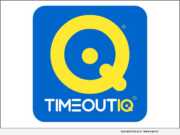 Product Launches: -- Kids' screen time has soared during the pandemic, yet parents are reluctant to restrict it because it's their primary way of learning, socializing and playing. TimeoutIQ has the solution. It helps parents to subtly manage screen time, and challenges kids with educational content at their grade level while playing games, watching videos or engrossed in social media.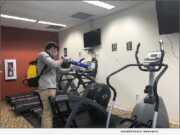 Product Launches: -- Bayzi Corporation has developed steam technology needed to quickly fight the spread of viruses like COVID-19 as well as bacteria, fungi, bed bugs and biofilms. They manufacture antimicrobial steam devices that will very quickly eliminate microbes, bugs and also provide a quick way to clean dust and grease. The machines use just water and no chemicals.