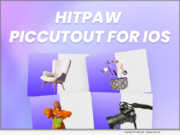 Product Launches: -- HitPaw has newly released HitPaw PicCutout App for iOS V1.0.0 which can precisely and easily remove background from image, change background and resize image for E-commerce, social media, or other use with massive background templates. Please don't hesitate to personalize your images with HitPaw PicCutout APP.
Product Launches: -- HitPaw has newly released HitPaw Photo Enhancer App V1.0.0 which has been improved with an advanced AI algorithm to help you directly enhance the photos shot on your Android device. It has several AI tools to beautify your photos: a face-repairing tool to upscale and unblur your portraits, and use a colorizing tool to fix your old photos and make them brand new again.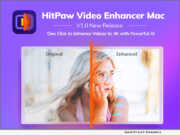 Product Launches: -- HitPaw, a company providing the best digital creation tools, today releases the video enhancement software - HitPaw Video Enhancer Mac. Utilizing artificial intelligence (AI), HitPaw Video Enhancer Mac upscales videos automatically for a variety of uses and provides a novel way to lessen noise, pixels, and overexposure brought on by subpar cameras and poor lighting.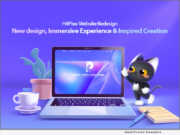 Advertising NEWS: -- As the company is dedicated to providing creative and effective multimedia tools, HitPaw has updated HitPaw 2.0 with a brand new website design, aiming to improve the user experience. The motto "Record. Create. Enjoy. Share" represents the attitude and the vision of HitPaw, which is to help youth and content creators who are passionate about life free up the infinity of creativity without any limitation.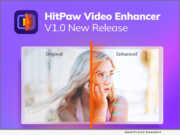 Product Launches: -- HitPaw, a company aiming to develop the best digital creation solution, today releases the brand new video enhancement software - HitPaw Video Enhancer. HitPaw Video Enhancer is combined with Artificial Intelligence to upscale videos automatically for different types of purposes and offers a new method to reduce the noise, pixels, and over-exposure caused by low-quality cameras and bad lighting.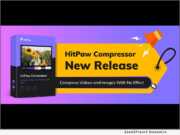 Product Launches: -- Due to the limited storage space of your phone and the size limitations of some social networks, you may find it hard to store the image or video you captured with your phone or camera in their original sizes on your device or post them to the Internet. Given this, HitPaw has released its new product- HitPaw Compressor.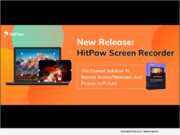 Product Launches: -- HitPaw releases a new software - HitPaw Screen Recorder. With its easy-to-use UI, all beginners can use it without any hassle. The first version of HitPaw Screen Recorder is only compatible with Windows 7/8/10 64 bit. A Mac version will come in 2 months.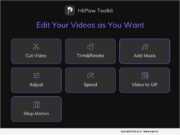 Product Launches: -- HitPaw proudly announces the launch of a remarkable new video toolkit that will reshape the way people edit their videos in this digital age: HitPaw Toolkit. Founded in 2020, the emerging tech-startup is determined to lead the industry of digital content creation, especially in the fields of video editing, video conversion, image editing, meme making and several other areas.