Advertising NEWS: -- Immersive Augmented Reality developer INDE launches a range of technology initiatives to help launch and promote brands during the COVID-19 pandemic.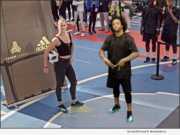 Advertising NEWS: -- The application of Augmented Reality techniques, immersing fans in multiple elements of their favorite sports, has taken fan engagement to new levels, says AR innovator, INDE. The passive consumption of a matches or games is fading into the past. Today it's possible to involve spectators in ways that were previously unheard of, and that's where out-of-the-box marketing tools come into the picture.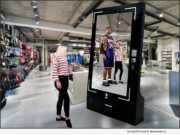 Advertising NEWS: -- Augmented reality company INDE have celebrated the 3rd anniversary of the international launch of their kiosk-sized interactive photo booth - "HeroMirror." Powered by their award-winning BroadcastAR software, the HeroMirror revolutionises user engagement due to its ability to "resurrect" any existing or imaginary character.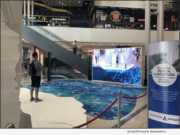 Advertising NEWS: -- Leading Augmented Reality company INDE is proud to announce a partnership with Brookfield Properties to launch the world's first augmented reality display network. Brookfield is a premier retail property operating company with whom INDE will launch an Augmented Reality advertising network of 7 high-traffic screens in flagship malls across 6 US states with more to follow.