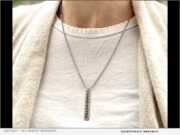 Product Launches: -- Zootility, a design-driven US manufacturing company, announced the launch of wearable Vaccinated Tags, in response to the U.S. officials easing face mask guidance for COVID-19 vaccinated people.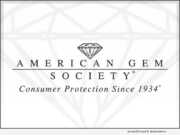 Product Launches: -- The American Gem Society (AGS), a nonprofit association dedicated to consumer protection, gemological education, and business ethics, is excited to introduce their new app, AGS Go. AGS Go is designed to help consumers who are interested in buying fine jewelry by giving them the information they need to find the perfect piece of jewelry.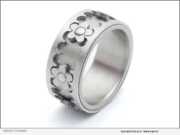 Product Launches: -- Just in time for a much needed distraction, Kinekt Design announces the release of Rachel Ring. The Rachel Ring is a kinetic / mechanical ring otherwise referred to as a "spinner ring." Like fidget toys and other moveable jewelry, the Rachel Ring will help to alleviate excess energy and nervous habits without any of the negative side effects.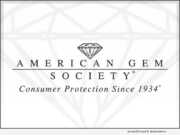 Product Launches: -- The American Gem Society (AGS) is proud to announce the launch of their newly redesigned online Graduate Sales Associate course. The interactive course is a required component of the AGS Certified Sales Associate (CSA) designation and provides a concise introduction to the retail sales associate.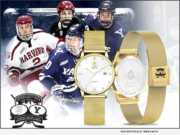 Product Launches: -- Beverly Hills California is known for bringing you the absolute best in sports entertainment such as Cricket All Stars and PGA Golf Tournaments. On January 11, the teams of Harvard and Yale hit the ice at Madison Square Garden with "Rivalry On Ice" and Craig Shelly Beverly Hills is the first to bring you the Commemorative Time Pieces commemorating this event.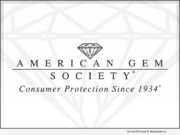 Advertising NEWS: -- The American Gem Society (AGS) announced today the launch of "digital badging" credentials for AGS members. The badges are the first of its kind in the jewelry industry. A digital badge is a graphical icon that indicates the AGS members' credentials and accomplishments.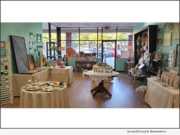 Product Launches: -- Candice Yagmin, founder of CY Design Studio and Cary resident, is pleased to announce the opening of her new retail location, 919 Designs. The shop is located at 955 N. Harrison Avenue in Cary. A grand opening event is slated for Saturday, November 2 from 10 a.m. to 6 p.m. local time.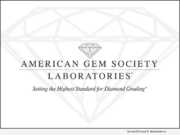 Product Launches: -- AGS Laboratories announces the launch of their grading reports in a digital platform. The digital documents serve as an official grading report and will be formatted the same as AGS Laboratories' printed documents.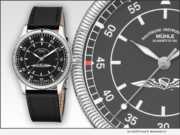 Product Launches: -- A sleek and powerful pilots watch, designed by pilots. The team at AOPA (The Aircraft Owners and Pilots Association, the world's largest association for aviation enthusiast and pilots) designed this watch with Muhle Glashutte the legendary watch manufacturer. This limited edition of 500 pieces is to be released in celebration of the 80th anniversary of AOPA.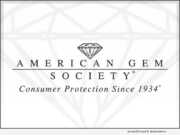 Product Launches: -- The American Gem Society (AGS) is pleased to announce a strategic partnership with MJM Global Insurance Brokerage Group, which will offer access to healthcare coverage to the Society's membership, for those wishing to participate.