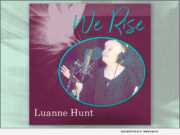 Product Launches: -- Amid the Coronavirus lockdown, award-winning, critically acclaimed indie music star Luanne Hunt decided to use her free time to tap into her creativity and write the Top 40 Gospel/Inspirational hit "We Rise," a song the Hollywood Digest calls an "anthem for our times."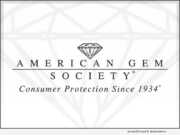 Product Launches: -- The American Gem Society (AGS) is proud to announce the launch of their newly redesigned online Graduate Sales Associate course. The interactive course is a required component of the AGS Certified Sales Associate (CSA) designation and provides a concise introduction to the retail sales associate.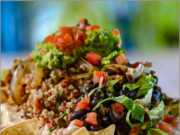 Product Launches: -- Longtime Las Vegas restaurateur Kori McClurg is on a mission to change and improve the way American's eat. McClurg, who operates a chain of Ori'Zaba's Scratch Mexican Grill restaurants in the Las Vegas area, is about to open "Melita's Table," a plant-based delivery and catering only kitchen concept to the Las Vegas community.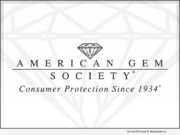 Advertising NEWS: -- The American Gem Society (AGS) announced today the launch of "digital badging" credentials for AGS members. The badges are the first of its kind in the jewelry industry. A digital badge is a graphical icon that indicates the AGS members' credentials and accomplishments.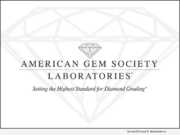 Product Launches: -- AGS Laboratories announces the launch of their grading reports in a digital platform. The digital documents serve as an official grading report and will be formatted the same as AGS Laboratories' printed documents.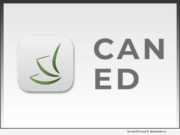 Product Launches: -- Sierra Nevada Education, located in Las Vegas, Nevada has delivered the world's first cannabis education and training app on IOS and Android to the public - delivering cutting edge cannabis education and job training. The Can-Ed App is launching with a free course available to everyone titled - "How To Get A Job In The Cannabis Industry."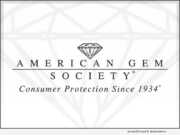 Product Launches: -- The American Gem Society (AGS) is pleased to announce a strategic partnership with MJM Global Insurance Brokerage Group, which will offer access to healthcare coverage to the Society's membership, for those wishing to participate.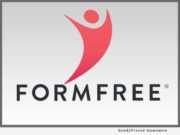 Product Launches: -- FormFree(R) today announced the release of NextGen, a new platform that builds on the company's award-winning AccountChek(R) service. Unveiled from the main stage of Digital Mortgage 2018 in Las Vegas, NextGen increases the precision and ease with which lenders determine their borrowers' ability to pay loans.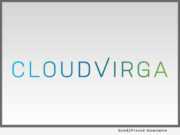 Product Launches: -- Cloudvirga(TM), a leading provider of digital mortgage software, today announced its Cloudvirga Mobile POS, a mobile-first mortgage point-of-sale solution tuned to serve the needs of loan originators and homebuyers in a purchase mortgage market.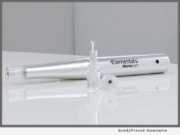 Product Launches: -- Micro-needling has become one of the more popular skin care procedures across the globe; however increasing concern over misuse and other risks threaten to dampen its use. But a new product from Skin Moderne debuting at the 2018 International Esthetics, Cosmetics & Spa Conference, promises to deliver all of the benefits of micro-needling without any of the risks.