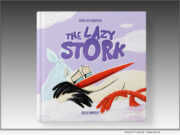 Product Launches: -- Diana Aleksandrova has always wanted to be a mom, but after years of trying to become pregnant, that dream hasn't come true yet. Inspired by her struggles and the legend about the storks bringing the babies, she writes "The Lazy Stork" (ISBN: 978-1953118264; May 2023; Dedoni).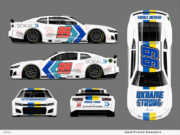 Advertising NEWS: -- Stefan Parsons' 99 car, which is sponsored by Sokal, a full-service advertising agency based out of Raleigh, North Carolina, will feature a 'Ukraine Strong' paint scheme at this weekend's Xfinity race in Las Vegas, Nevada.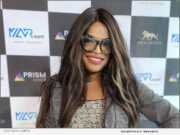 Advertising NEWS: -- Faith James, CEO and Founder of The Personal Branding Consultancy, LLC is honored to announce her award as a Top 100 Influencer in Marketing & Advertising at this year's MARsum Marketing, Advertising & Retail Summit. The summit took place June 29th - July 1st at the MGM Grand in Las Vegas, Nevada, and hosted over 400 marketing and advertising industry leaders and professionals from across the globe.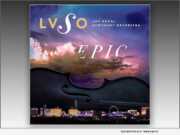 Product Launches: -- Las Vegas Symphony Orchestra's (LVSO) newly-conceived "EPIC" is an intense piece of music inspired by medieval battle scenes. It's the first time in Las Vegas history that an orchestra has released a national album and this one has a unique movie/motion picture soundtrack that's sure to excite movie producers from near and far.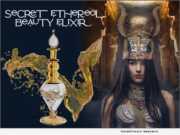 Product Launches: -- Goddess In Secret, a new luxury women's beauty brand focused on helping women retain their youthful beauty, has announced the launch of its anti-aging skincare product, Secret Ethereal Beauty Elixir. The product is packed with 24 organic oils, absolutes, and extracts that synergistically work together to improve and enhance the look of more youthful, radiant skin.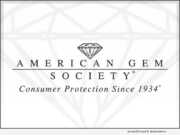 Product Launches: -- The American Gem Society (AGS), a nonprofit association dedicated to consumer protection, gemological education, and business ethics, is excited to introduce their new app, AGS Go. AGS Go is designed to help consumers who are interested in buying fine jewelry by giving them the information they need to find the perfect piece of jewelry.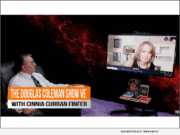 Product Launches: -- DJC Productions Las Vegas announces a new video edition (VE) of The Douglas Coleman Show podcast. The VE show is a full, three-camera studio production that incorporates the guest into the studio set from the comfort of their home or office.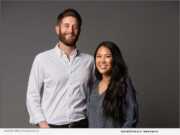 Product Launches: -- Founded by Uber alums Jason and Diana Liles, New American Fine Art aims to bring the restorative qualities of the great outdoors to overworked employees and cooped up quarantiners around the globe. The online photography gallery - launching Aug. 24, 2020 - will feature ultra-high-resolution images captured on their year-long sabbatical from the fast-paced tech world.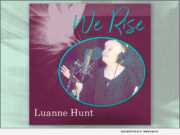 Product Launches: -- Amid the Coronavirus lockdown, award-winning, critically acclaimed indie music star Luanne Hunt decided to use her free time to tap into her creativity and write the Top 40 Gospel/Inspirational hit "We Rise," a song the Hollywood Digest calls an "anthem for our times."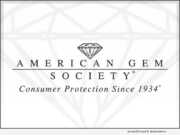 Product Launches: -- The American Gem Society (AGS) is proud to announce the launch of their newly redesigned online Graduate Sales Associate course. The interactive course is a required component of the AGS Certified Sales Associate (CSA) designation and provides a concise introduction to the retail sales associate.