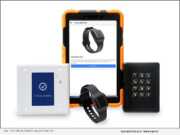 Product Launches: -- JNL Technologies, maker of Quantum nurse call, wander management, and access control systems, is now shipping Quantum SA, a standalone wander management system. Using the same proven Bluetooth technology as JNL's Quantum DCS product line, the Quantum SA does not require cable installation or the purchase of a Quantum server and is perfect for smaller areas that do not require centralized management.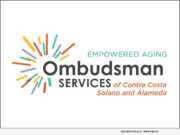 Product Launches: -- Ombudsman Services of Contra Costa, Solano, and Alameda today announces the launch of the Friendly Visiting and Telephone Reassurance Program in Solano County funded by the Napa Solano Area Agency on Aging. This new initiative is designed to provide and maintain individual connection with homebound seniors and prevent isolation, a precursor to abuse.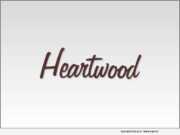 Advertising NEWS: -- Heartwood has been a long-standing staple for Residential assisted living among San Antonio Locals. With its Mid-Century modern touches and at-home feel, seniors feel as though it's a blast from the past in their day to daycare.
Product Launches: -- Since the coronavirus pandemic began, it has changed the world, our community, and the elder care industry as we know it. Given the immense impact on seniors and older disabled adults, it is more important than ever to support our elder community care systems. Taking the lead in addressing these issues is Ombudsman Services of Contra Costa, Solano and Alameda with the launch of their 12-month Elder Justice Lunch and Learn Series.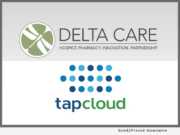 Product Launches: -- The simple touch of a finger sparks the newest innovation in the quest for quality, responsive patient-centered care. Adapt by Delta Care Rx, an advanced disease management and therapeutics solution, debuts a patient-clinician communication interface powered by TapCloud, a leading provider of real time patient generated health data.