Tags
Los Angeles Business
Tag: Los Angeles Business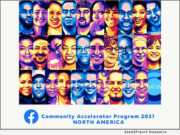 Advertising NEWS: -- South Bay Mommies & Daddies, a popular Los Angeles area community platform for parents that boasts nearly 8,000 members, is rebranding and expanding as Local Anchor after being selected for the 2021 Facebook Community Accelerator Program.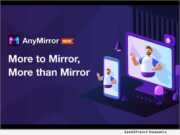 Product Launches: -- iMobie Inc., an innovator dedicated to enhancing software technology in the consideration of users' convenience in digital life for more than 10 years, released a fantastic mirroring application - AnyMirror. This tool enables users to mirror Android & iOS screens, audio, cameras, and microphones and stream as many devices simultaneously with different content as they need.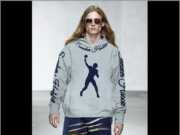 Product Launches: -- Founder and CEO of Sneakerhabbit, Leon Fontaine had always dreamt of creating an apparel line for avid lovers of sneakers. Leon has been deeply involved in the fashion industry for years and has worked with renowned iconic brands like Kanye West, Ed Hardy, Saint Laurent, and Giorgio Armani This has kept his passion alive and has been a form of training leading up to the realization of his own dream.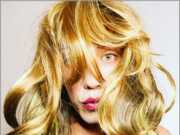 Product Launches: -- 3Films Entertainment has made an official disclosure, confirming that star actress and writer Hera Anderson will play the leading role in their highly anticipated LGBT short film "The Black Rose." At the helm of the production of the LGBT short film "The Black Rose" is Alexander Kurbonov as the Production Manager. Also boarding as the director is Sinan Yalvac.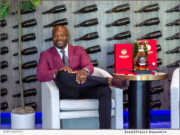 Advertising NEWS: -- Cardinal du Four, 21 Rébellion, a flagship spirit for the Armagnac world and the modern connoisseur's answer to Cognac, has partnered with international businessman, Kofi Nartey, as its first brand ambassador. After hosting several successful events together, the Armagnac maker and the Beverly Hills based real estate broker saw the alignment and knew a partnership was inevitable.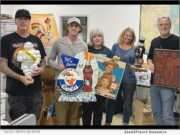 Advertising NEWS: -- The Valley Relics Museum of Van Nuys, California, has acquired a collection of 3,000 advertising characters once housed in the galleries of the Museum of Modern Mythology in San Francisco, founder Tommy Gelinas announced today.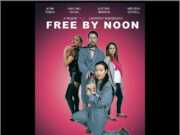 Product Launches: -- Los Angeles-based, Sri Lankan filmmaker, Lakpathy Wijesekara's latest feature film "Free By Noon" starring John Eisen, Raechel Wong, Justine Herron and Melissa Howell will be theatrically released in Los Angeles from October 15 to October 21, 2021 at the Laemmle theater in Glendale.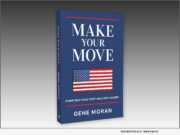 Product Launches: -- Legacy Launch Pad Publishing is releasing the second book by entrepreneur Gene Moran, founder and president of the consulting firm Capitol Integration. "Make Your Move: Charting Your Post-Military Career" (ISBN 978-1-951407-79-7) synthesizes Moran's experiences.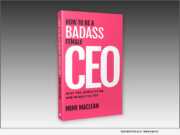 Product Launches: -- Legacy Launch Pad Publishing is releasing the first book by angel investor, CPA, Columbia Business School alumni, non-profit founder and podcaster Mimi MacLean. "How to Be a Badass Female CEO: Slay the Competition and Reach the Top" (ISBN: 978-1951407681) is designed to help women succeed in male-dominated roles.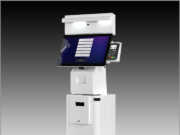 Product Launches: -- Olea Kiosks®, Inc., a visionary provider of innovative self-service kiosk solutions, today announced the addition of its height adjustable base for the Austin series kiosk. This new addition is available for ordering now.