Tags
Los Angeles Business
Tag: Los Angeles Business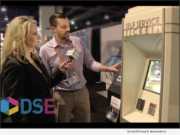 Advertising NEWS: -- Olea Kiosks of Los Angeles, has been recognized by Frost & Sullivan with the 2019 Customer Value Leadership Award for its self-service kiosk manufacturing and focus on designs for outdoor use.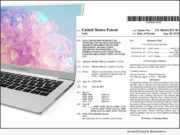 Product Launches: -- MICROSafeX announces a newly patented "unhackable" security technology / computer platform and it's working to raise money through a Kickstarter campaign set to launch on June 25, 2019 (US Patent No.: 10,061,923 B1).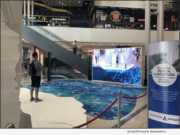 Advertising NEWS: -- Leading Augmented Reality company INDE is proud to announce a partnership with Brookfield Properties to launch the world's first augmented reality display network. Brookfield is a premier retail property operating company with whom INDE will launch an Augmented Reality advertising network of 7 high-traffic screens in flagship malls across 6 US states with more to follow.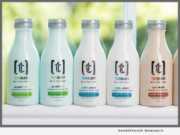 Product Launches: -- Teenagers finally have a product line that they can identify with that offers real solutions for frustrating acne breakouts. TEENOLOGY, LLC has launched a unisex hair and body care product line that's specifically formulated for teenagers and leaves out harmful ingredients often found in other products.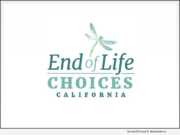 Product Launches: -- End of Life Choices California announced today the official launch of its newly established non-profit organization dedicated to providing factual information and personal support regarding California's End of Life Option Act (EOLOA) and all other legal end-of-life options to the medical community and to the public.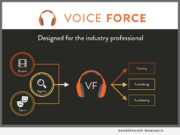 Product Launches: -- A new online casting platform and production management tool - VoiceForce.net - aimed at the $15 billion voice-over market, has been launched by Voice Force, a small group of voice industry professionals headquartered in Burbank, California.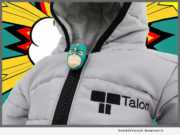 Product Launches: -- As a celebration of National Zipper Day, The World's Original Zipper Company is poised to disrupt the apparel and accessory market with its latest invention and add another reason to celebrate the day that changed our lives forever. Talon International Inc. is excited to unveil a revolutionary zipper to the industry.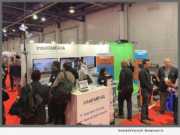 Product Launches: -- Leading Cloud video solutions provider IntelliMedia Networks' (NAB 2019 Booth SU 8924) two products have been shortlisted for 2019 NAB Show Product of the Year Awards. The 18-year old media solutions company based out of Los Angeles, provides IP video delivery and streaming media solutions.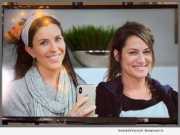 Product Launches: -- Just in time for International Women's Day, New York Times bestselling author Anna David and international lifestyle business coach Lauren Wallett are launching a talk show, "SHE-E-O," where they will get to the bottom of what makes a women-led business successful.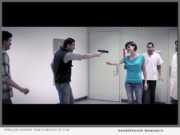 Product Launches: -- "Breaking News! War vet shoots in the crowd with no apparent reason, while a mysterious epidemic is raging across the country!" It may sound like another news headline, but it's awarded psychological thriller/horror feature film "FACE OF EVIL," from V-Movie Productions, now distributed by Gravitas on HULU.