Tags
Los Angeles Business
Tag: Los Angeles Business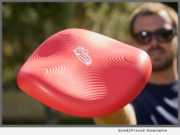 Product Launches: -- Frisbee(R) Sonic, the new "square" Frisbee by Wham-O, has been added to the Fatherly list of 100 Best New Toys of 2018. The designations, compiled by a team of editors, dads and kids, honor the manufacturers who harness technological advancements, imagination and product design to churn out play products that inform, inspire, develop and entertain. Wham-O reinvented the way Frisbee(R) and all discs will fly in the future with the introduction of the Frisbee Sonic.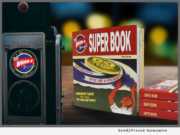 Product Launches: -- Wham-O, the iconic all-American recreational toy brand, will release a new commemorative book marking the 70th anniversary of the company. The book, entitled "SUPER BOOK - Fantastic Tales From Inside The Fun Factory" (ISBN: 978-0692163054), takes readers on a journey through the innovation and imagination that led to the creation of some of the world's most inventive, beloved toys and games that every family has played with for the last 70 years.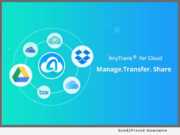 Product Launches: -- iMobie AnyTrans today unveils a breakthrough yet FREE cloud manager - AnyTrans for Cloud, after its well-renowned iPhone manager and Android manager. For the first time, users are able to enjoy a safer, faster and auto cloud file transfer, easy content management and flexible online file sharing at one place, either on mobile, tablet, or computer.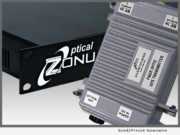 Product Launches: -- Optical Zonu Corp, a U.S. carrier-approved supplier of RF-Over-Fiber transport solutions and fiber monitored digital transport, has released a version of their GPS Fiber Transport specifically designed for providing the GPS connectivity for C-RAN hubs. This feature now offers 8 and 16 outputs with optional auto-switchover redundancy.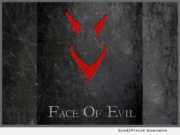 Product Launches: -- Awarded feature film "Face Of Evil" (F.O.E.) is being released by Gravitas Ventures and is now available on Video On Demand and DVD, right on time for your July 4th party! "This psychological thriller horror is also very entertaining and grotesque, and it's ideal for your post-barbeque chilly-afternoon movie-time," says the film's writer/director Vito Dinatolo, of V-Movie.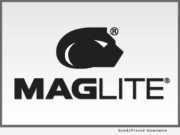 Product Launches: -- MAG Instrument, Inc. will once again be a major sponsor of the National Hardware Show and demonstrate its commitment to American manufacturing being the Co-Title Sponsor of the "MADE IN USA Pavilion." MAG is committed to making its products in the U.S.A. and educating consumers as to the quality and craftsmanship that separate U.S. products from those made overseas.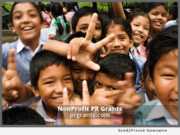 Advertising NEWS: -- Neotrope, a brand marketing, PR, and entertainment media company, has launched its 2018 annual Nonprofit PR Grant program for 501(c)(3) charities and is now accepting applications. Average value of each in-kind donation service grant is $2,400 and will be offered to 10 U.S.-based non-profit organizations "doing good" on a national or regional level for 2018/19.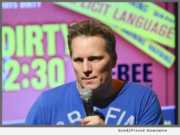 Product Launches: -- Uproar Entertainment announces the release of "Still Broke" by comedian Adam Hunter. Recorded live at The Comedy Underground in Seattle, Wash., "Still Broke" is the third Stand-Up Comedy CD Uproar has produced by Adam Hunter. A talented performer and writer, Hunter has performed all over the world.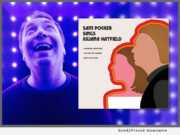 Product Launches: -- Singer Sam Pocker is thrilled to announce the release of his sixth album, "Sam Pocker Sings Juliana Hatfield," available everywhere on Friday April 13, 2018. It is a 1970s-style answer record to the newly released "Juliana Hatfield Sings Olivia Newton-John." It features three Juliana Hatfield classics re-imagined as 12-inch disco records.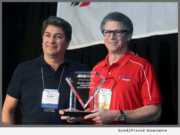 Product Launches: -- Gordon Brush Mfg Co., Inc. worked with the inventors of the PlateScrape to create an environmentally friendly, revolutionary, new, effective, and simple way to pre-sanitize dirty plates in restaurants, hotels, convention centers, and banquet halls.