Tags
Los Angeles Business
Tag: Los Angeles Business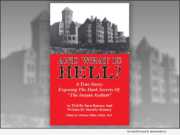 Product Launches: -- "And What is Hell - A True Story: Exposing The Dark Secrets Of 'The Insane Asylum'" was released today in its second printing (ISBN: 978-0989901765). This compelling true story is all about religious freedom and Christian faith.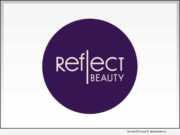 Product Launches: -- America's largest multicultural digital ad network, Mirror Digital, advances the conversation on beauty equity with the debut of its groundbreaking beauty product showcase - the Reflect Beauty Awards.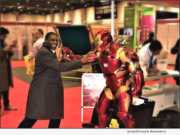 Product Launches: -- We all know launching a start-up is hard but British entrepreneur, Graham Jules of Pop Up World(R) London bit off more than he could chew. Marvel and DC Entertainment's solicitors threatened legal action because of the word "Superheroes" in the title of his start-up manual Business Zero to Superhero. Marvel and DC jointly own the trademark to Superheroes.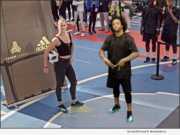 Advertising NEWS: -- The application of Augmented Reality techniques, immersing fans in multiple elements of their favorite sports, has taken fan engagement to new levels, says AR innovator, INDE. The passive consumption of a matches or games is fading into the past. Today it's possible to involve spectators in ways that were previously unheard of, and that's where out-of-the-box marketing tools come into the picture.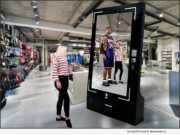 Advertising NEWS: -- Augmented reality company INDE have celebrated the 3rd anniversary of the international launch of their kiosk-sized interactive photo booth - "HeroMirror." Powered by their award-winning BroadcastAR software, the HeroMirror revolutionises user engagement due to its ability to "resurrect" any existing or imaginary character.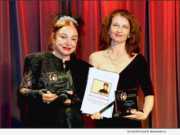 Product Launches: -- Horizon Armenian Television Network announced a new audiobook: in "Libretto for the Desert," where author Sona Van's subject is the Armenian Genocide, also known as the Great Catastrophe.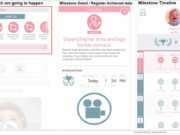 Product Launches: -- viv, Co. (CEO: Kyo Ueda) announced today that they are moving forward with the "BabyLook" project of "visualizing baby's mind" by using baby's facial expression and body information is going to release BabyLook:ver2.0; the application of predicting baby's development.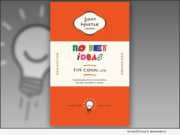 Product Launches: -- Light Hustle Publishing, the imprint helmed by New York Times bestselling author Anna David, has released its first business book: "No New Ideas: Everything You Need to Know About Starting a Successful Franchise" (ISBN: 978-1733853231), a step-by-step guide to franchising written by Certified Franchise Expert (CFE) Tim Conn.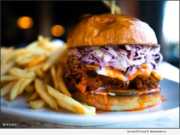 Product Launches: -- Amongst all of the glitz and glamour that is so prevalent in the modern cuisine industry, one factor consistently and undeniably proves itself: that unforgettable, exquisite flavor will always reign superior in the hearts of food lovers. Take into account the groundbreaking story of Korea Town's/LA's newest gem, H Cafe - part of the H Hospitality Group.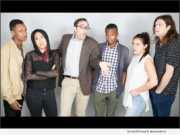 Product Launches: -- "Generation Z" focuses on mental health issues that young adults are currently battling. Created by and about Gen Z the series follows 5 teenagers in a therapy support group; these 5 diverse characters deal with different mental health issues and individual struggles. The show is executive produced by health brand HealthGenYZ.