Tags
Los Angeles Business
Tag: Los Angeles Business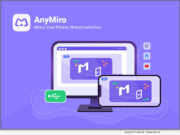 Product Launches: -- iMobie, a leading tech company, proudly released a powerful screen mirroring software - AnyMiro. Integrated with innovative technologies, AnyMiro screen mirrors any Android and iOS devices to Windows or Mac computers with ease. No matter what live streaming scenarios, users will get a stable, smooth, and lag-free mirroring experience, with high-fidelity audio concurrently.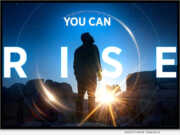 Advertising NEWS: -- Scientology Media Productions was just honored with four Hermes Creative Awards, the international competition recognizing creative excellence in marketing and communications content.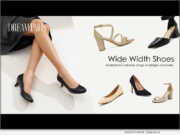 Product Launches: -- Dream Pairs, a leading fashion footwear expert, is proud to announce the launch of its latest new wide width shoes. These shoes are designed to cater to women with wider feet and to provide them with the comfort they deserve.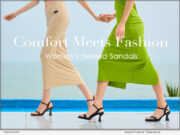 Product Launches: -- Dream Pairs, a leading name in fashion footwear, is thrilled to announce the launch of its latest collection of comfortable sandals-the Wonder Cloud Collection. Designed to offer unparalleled comfort without compromising on style, these sandals are perfect for individuals who appreciate a chic yet easy-going footwear experience.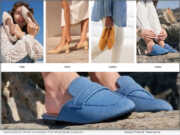 Product Launches: -- MIRACLE MILES GROUP INC., a footwear technology enterprise that owns the popular brand Dream Pairs, Amazon's #1 female fashion footwear brand, and Bruno Marc, is pleased to announce the launch of a new sustainable brand, BURUDANI. Rooted by a mission to provide "natural comfort with every step," MIRACLE MILES GROUP INC.'s newest brand is dedicated to providing innovative footwear solutions for the modern woman.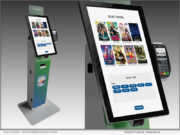 Product Launches: -- Olea Kiosks®, the fastest growing provider of self-service kiosk solutions, has announced the launch of its new Quick Ship Program for its most popular model, the Austin kiosk. This program is designed to provide customers with a fast and efficient way to receive their most optimal kiosk, with a delivery time of just 4 weeks.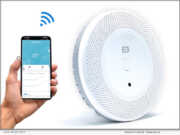 Product Launches: -- Vape Detector, a Californian brand, has announced the launch of its line of Vape Detectors for schools, hotels, businesses, and parents. The growing popularity of vaping among young people has made it increasingly difficult for schools and workplaces to enforce policies against it. Vape Detector™ is a trademarked brand of Forensics Detectors which is a leading gas detection company located in Los Angeles, California.
Product Launches: -- Sisters in Crime Los Angeles (SinC/LA) has announced the release of their new anthology, "Entertainment to Die For" (ISBN: 978-1970181388), with an introduction by award-winning novelist Sara Paretsky. Contributors to SinC/LA's "Entertainment to Die For" include a lineup of mystery writers from southern California, Arizona, and Hawaii.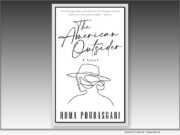 Product Launches: -- Linbrook Press announces a new novel, "The American Outsider" (ISBN: 978-0977978038), authored by Homa Pourasgari, scheduled to be released January 23, 2023. It's a story about the inhumane slaughter and torture of dolphins in Taiji, Japan, and addresses the complex nature of the Japanese culture. It's written for anyone who cares about animal welfare and who hopes to make a difference.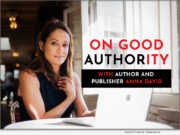 Advertising NEWS: -- Legacy Launch Pad Publishing announced today that it is updating its publishing podcast name to "On Good Authority: Publishing the Book that Will Build Your Business." The podcast, which has been named one of the best publishing podcasts by LA Weekly, Feedburner and Kindlepreneur, among others, has long been hosted by Launch Pad founder and New York Times bestselling author Anna David.