Tags
Maglite Tactical Group
Tag: Maglite Tactical Group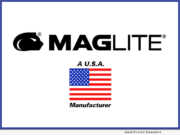 Product Launches: -- Since 1979, MAG Instrument has manufactured its quality, innovative MAGLITE® flashlights to meet the lighting and safety needs of outdoors enthusiasts, law enforcement, firefighters, military, mechanics, construction workers, and more. Mossy Oak and Maglite are pleased to announce Mossy Oak camouflage patterns are now available on the Maglite XL50 LED 3-Cell AAA mini flashlight.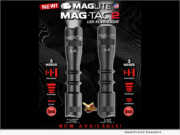 Product Launches: -- Mag Instrument, Inc., maker of the world-renowned family of MAGLITE® flashlights, launches the much-anticipated MAG-TAC® 2 tactical LED flashlight. MAG-TAC 2 is an additional American design built to exacting standards of Founder and CEO of Mag Instrument, Inc., Anthony 'Tony' Maglica. The new Maglite® MAG-TAC® 2 LED tactical flashlight is a compact flashlight with full-size power.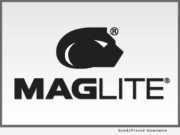 Product Launches: -- Mag Instrument is introducing the MAGLITE Tactical Group (MTG) at SHOT SHOW 2020. The introduction of MTG coincides with the release of several new and enhanced products for tactical use for law enforcement and military including, the ML150LRS Compact Rechargeable System, MAG-TAC II, and Butt Stock Shell Holder.