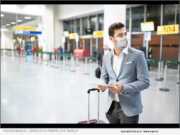 Product Launches: -- Zootility, a design-driven US manufacturing company, announces a breakthrough innovation - the first travel eye shield, known as Hover Shield, that attaches to any disposable mask. Unlike any of its conventional bulky design predecessors, the nearly invisible Hover Shield provides an attractive solution for traveling, seasonal allergies, yard work, large public gatherings, institutional settings, and working in dusty environments.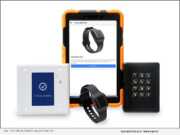 Product Launches: -- JNL Technologies, maker of Quantum nurse call, wander management, and access control systems, is now shipping Quantum SA, a standalone wander management system. Using the same proven Bluetooth technology as JNL's Quantum DCS product line, the Quantum SA does not require cable installation or the purchase of a Quantum server and is perfect for smaller areas that do not require centralized management.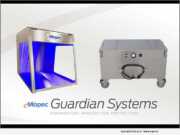 Product Launches: -- Mopec, the nationwide leader in pathology, anatomy, mortuary and necropsy equipment and supplies, announced two new products under their Guardian Systems line that are specifically designed to help improve disinfection processes and improve laboratory safety.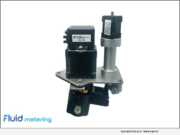 Product Launches: -- Fluid Metering Inc. a microfluidic solutions provider is pleased to introduce the FVD series of variable dispense pumps (patent pending). As microfluidics continue to emerge as powerful technology in the life sciences sector so is the desire to simplify fluidic architecture.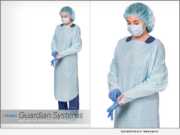 Product Launches: -- Mopec, the nationwide leader in pathology, anatomy, mortuary and necropsy equipment and supplies, introduced disposable shoe covers as well as two different types of disposable gowns under their Mopec Guardian Systems line of personal protective equipment (PPE).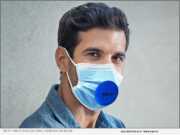 Product Launches: -- New York based Best Virus Shields (BestVirusShields.com) is the manufacturer of a new "oral" COVID-19 respirator mask for use in high-risk environments. Today the company announced that its President, Thomas Leahy, would stand on 7th. Ave. at the NW corner of 42nd. Street from 10 a.m. to 2 p.m. on Nov. 25 and 26 to demonstrate the efficacy of the company's oral respirator mask.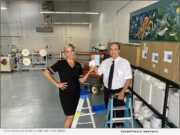 Product Launches: -- Kona Mask Co. LLC, located in Kailua-Kona near Costco, will begin producing N-95 and flat-pleated masks using two automated machines. "We can produce 1 million masks every 3 weeks made right here in Hawaii," says Nicolas Garcia, CEO of Kona Mask.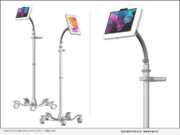 Product Launches: -- The Joy Factory, Inc. proudly presents AgileGo(TM) a new line of mobile tablet carts in support of the healthcare industry. These rolling carts are specifically designed for nurses, doctors, and clinicians to address increasing demands for telehealth, patient engagement, and patient interpretation.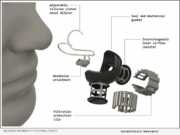 Product Launches: -- Modern Mammoth Technologies, LLC, is announcing the launch of a unique nasal respirator to provide more protection to more people-especially the frontline heroes. Modern Mammoth is a startup founded by two veterinarians, Dr's Valerie Fournier and Alejandro Garcia.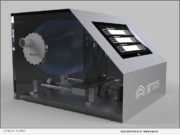 Product Launches: -- Tampa Bay startup developing smart home control systems, Atmos Home, has now shifted gears to produce a new type of ventilator to address the nationwide ventilator shortage due to the COVID-19 crisis.