Product Launches: -- Addmotor, a fast-growing manufacturer of electric mobility solutions, is thrilled to unveil its latest creation, the Grandtan M-340T Electric Trike. Designed specifically for urban commuters, this cutting-edge etrike is set to revolutionize how people travel within the cityscape. It offers a convenient, eco-friendly, and stylish transportation solution that enhances daily commuting experiences.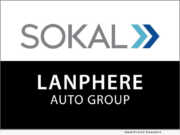 Advertising NEWS: -- Lanphere Auto Group and Motorcycles recently signed Sokal, The Raleigh based Automotive Advertising firm, as their agency of record. Lanphere Auto Group consists of five dealerships, including Beaverton Honda, Beaverton Kia, Beaverton INFINITI, Bob Lanphere's Newberg Jeep Ram, and Bob Lanphere's Beaverton Motorcycles.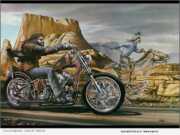 Product Launches: -- GIT Corp., a publishing company out of New York, today announced a new partnership with ER71 USA. Inc. ("ER71") to license an exciting new monthly motorcycle magazine title that brings all the two-wheeled excitement of the motorcycle culture to the masses.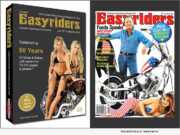 Product Launches: -- Pepper Foster, CEO of Easyriders, the rock-n-ride brand, is excited to announce "Classic Easyriders Complete Digital Magazine Collection - 50th Anniversary Special" by GIT Corp. This massive library of the history of Easyriders features 554 digital magazines.