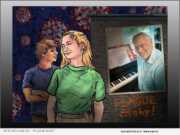 Product Launches: -- Man8Plant Records announced today the release of "Plague Baby," a new video and single from Pete McCabe's latest album, "Many Storyed." McCabe is a folk and pop music artist, a troubadour and storyteller who is as topical and fresh today as the leading artists of the 60s were in their time.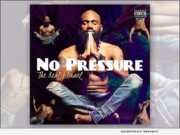 Product Launches: -- The Real J Israel announces a new EP release, "No Pressure," that includes previously-released singles, "Damn Good Man," "Freaky Tonight" and four other tunes that are sure to excite listeners. Israel's model is to give people music that they can feel.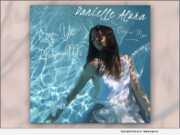 Product Launches: -- Who doesn't like watching fluffy polar bears, monkeys in natural hot springs, and koalas? Custom couture made out of single use objects? The official music video for "Can You Hear Me" By Danielle Alura is very eye-catching and creates an amazing picture for Mother Earth; fluffy, fashionable and factual all at the same time.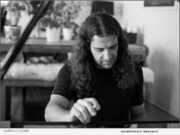 Product Launches: -- With lyrics inspired by famed poet, Lord Byron, Gabriele Ciampi's, "She Walks in Beauty" was composed and orchestrated by him to pay tribute to the heroes on the frontline of the current pandemic. This eloquent music video serves as a glimmer of light at the end of the tunnel with the promise of a return to normal. The video and song will be released, worldwide, on May 15 by Universal Music Group.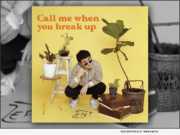 Product Launches: -- Pop rock artist Zepet specializes in the sunny indie pop that dominated the airwaves in the early 2000's. His latest single release, "Call Me When You Break Up," is joyously melancholy and filled to the brim with memorable melodies.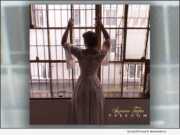 Product Launches: -- INDIE CHAMELEON, a new innovative record label that puts the artist at the core of everything they do, has released their first fully produced single and music video combination with the song available October 25 and the music video released today.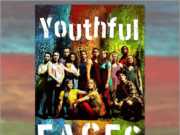 Product Launches: -- 3 cords & a hook studios announces "Youthful Faces," bringing together some of NYC's best dancers, including: Matt Wiercinski (Broadway: "Anastasia" - Ensemble/Prince Siegfried) and Kathryn Zimmer (Broadway: "Matilda The Musical"), to encourage and become a catalyst for our younger generation to speak up and speak out to illuminate the future they want to see.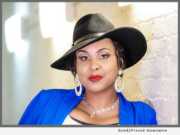 Product Launches: -- One inspired night in 2015, singer-songwriter Kea Michaels sat down to write a poem like a lullaby entitled "I Love You" for one of her daughters...heartfelt prose enriched with motherly adoration. She later turned that poem into a song thinking about an older daughter that had been battling, since birth, kidney hydronephrosis. KEA thought she was about to lose her to the debilitating disorder.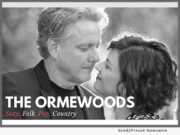 Product Launches: -- The Ormewoods - Claire Pearson and Don McCollister - is an Americana and folk duo, and their new music video, "Hope, Pray, Sing," was released to draw people closer together rather than tear them apart. The duo's music is described by fans as "sexy, folk, pop and country." It's toe-tapping and, at times, profound.