Tags
North Carolina Business
Tag: North Carolina Business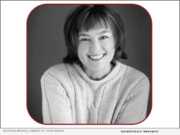 Product Launches: -- Katrina Bragg, owner of Task Mania, a leading virtual administrative assistant service, today launches "Finishing Touches," a living document designed to capture and organize an individual's most important personal information.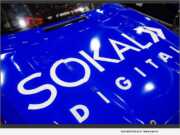 Advertising NEWS: -- Sokal, a leader in the advertising world, will sponsor the long-awaited return of Greg Biffle to NASCAR. Sokal, a long-time supporter and avid fan of NASCAR, will be the proud sponsor of this event.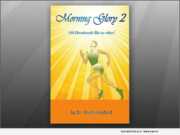 Product Launches: -- What A Word Publishing and Media announces the paperback print and ebook release of "Morning Glory 2" (ISBN: 978-1732824034), with 366 daily conversations for an entire year. Written by Sheila Hayford, this book is inspiring, thought provoking and refreshingly honest. It is an easy read and highly recommended.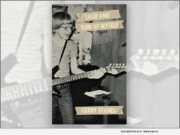 Product Launches: -- Bituminous Press is pleased to announce the completion of the latest book by author Gerry Stanek. At once humorous and heartfelt, "Loud and Sure of Myself" (ISBN: 979-8668873326) is a rambling and luminous childhood journey through a simpler time - the 1970s - and a loving look at a place they once called Coal Country, a pocket of small towns in Western Pennsylvania.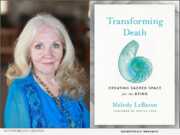 Product Launches: -- Individuals who are living with a terminal illness and the people who love them can now deeply transform their shared experience of the dying process, thanks to a new book released today by author Melody LeBaron, "Transforming Death: Creating Sacred Space for the Dying" (ISBN: 978-1733477123).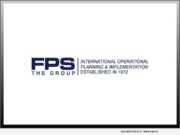 Product Launches: -- Facilities Planning Services Group has announced the formation of the FPS Re-shoring Team. This team of specialist will help USA companies relocate their manufacturing operations back to the mainland to lessen their dependency on offshore outsourcing.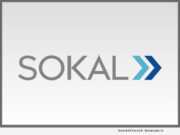 Advertising NEWS: -- Auto dealer marketing firm, Sokal, recently signed as the agency of record for the Leader Automotive Group. As a growing dealership group, Leader Automotive Group is the U.S. Division of AutoCanada Inc.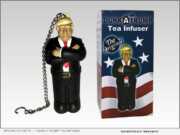 Product Launches: -- The global pandemic has impacted many facets of American life, causing stress and uncertainty. Specialtea Gifts today announced the launch of their new product, the "Dunk A Trump" Tea Infuser. This tea infuser was designed as both a humorous gift and an actual tea infuser.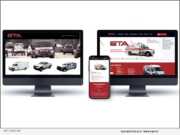 Advertising NEWS: -- Three weeks ago ETA challenged WiT Group to develop an online marketplace for buyers and sellers of emergency vehicles. WiT Group, a Charlotte, N.C. based marketing agency, completed a full website redesign including the development of custom-designed responsive web pages, a fully functional online marketplace, and a search engine optimized web platform that will lead the way for the emergency vehicle industry.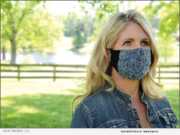 Product Launches: -- EHOP Health, a chronic disease reversal company headquartered in Apex, NC and Harriss & Covington, a hosiery mill headquartered in High Point, NC, recently delivered reusable face masks to customers across North Carolina and the United States. The first business to receive the Easy Masks reusable masks was Weaver Street Market.