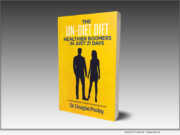 Product Launches: -- Dr. Doug Pooley, a distinguished figure in the field of health and wellness with over four decades of experience, has unveiled his transformative health reclamation strategy in his latest book, "The UN-Diet Diet" (IBSN: 978-0228867654 August, 2023).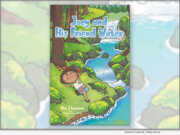 Product Launches: -- In Ellen J. Lewinberg's current picture book, "Joey and His Friend Water" (ISBN: 978-0228881698; May 2023), Joey, the main character in the book, finds that he is able to talk to the water in a stream behind his house. Joey finds it hard to believe that he is talking to and learning from Water, and keeps checking the ideas that Water is presenting to him.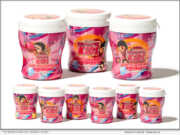 Product Launches: -- Introducing Bubblegum Kids- a sugar-free gum with that classic bubblegum flavor, offering a nostalgic journey back to the carefree days of childhood with every delightful chew. Guided by their passion for bubblegum, Oliver and Zach Hyman embarked on a mission to craft a high-quality, health-conscious alternative to traditional bubblegum.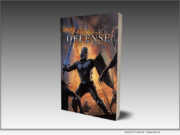 Product Launches: -- A fantastical story set in a world where paladins are heroes and the champions of the gods finds itself in the shadow of a looming threat. Their only choice? To rely on the services of an uneducated, incapable and stubborn paladin named Krell, whose adventures we follow again in the fantasy novel "Futility of Defense" (ISBN: 978-0228892243; July, 2023) by Bryan Cole, the second book in the "A Paladin's Journey" series.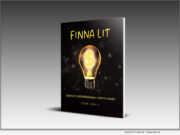 Product Launches: -- n Sean Lewis' current picture book, "Finna Lit: Creativity. Entrepreneurship. Lifestyle. Money" (ISBN: 978-0228883821; April, 2023), the main character, Dell, uses his wits and experiences to create his own path to financial independence. His connection with his family and his passion for being financially literate lead him to learn from others, but most importantly educate his friend.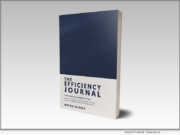 Product Launches: -- Renowned life coach and psychotherapist Misha Saidov has created a system that can help you become the hero of your own life. Such promises have been made by others in the past. However, Misha Saidov's latest project, "The Efficiency Journal" (IBSN: 978-0228887645; Released February, 2023) sets itself apart.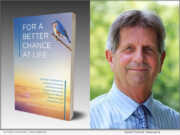 Product Launches: -- An inspiring story about finding your purpose and achieving happiness by tapping into three spheres: personal growth, family values, and career focus, "For A Better Chance At Life: Achieving Life Satisfaction" (ISBN: 978-0228880103; Tellwell Publishing) is a personal development novel by author Jonathan J. Woolverton.
Product Launches: -- This press release is to serve as the official announcement by GRANDO on the release of the 2nd SINGLE titled "Time" from the forthcoming ALBUM "By Your Side." The Single is available on all Streaming Services.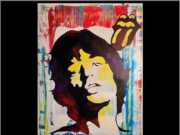 Product Launches: -- What do you get when you mix multidisciplined, modern artists from around the world with a cutting-edge blend of technology and art? You get Modern Art Cartel. Modern Art Cartel is at the forefront of combining art with technology and has developed the world's first AI digital artist, MysterioAI, that creates engaging NFTs (non-fungible token) or collectible digital assets.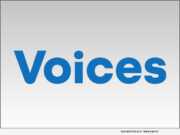 Advertising NEWS: -- Voices announced the winners of the 2020 Voicey Awards through a week-long social media campaign. The leading marketplace for voice over services hosts these awards annually to showcase the voice actors who are at the top of their craft.