Tags
Ophthalmology and Vision
Tag: Ophthalmology and Vision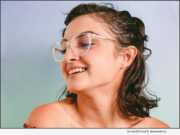 Product Launches: -- EyeBuyDirect has partnered with the wellness experts at Chillhouse NYC to curate a collection of fashion forward eyewear that offers blue-light-blocking lenses to protect your eyes from the harmful effects of digital blue light.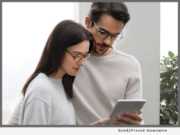 Product Launches: -- A recent survey of over 1,000 individuals conducted by EyeBuyDirect, the fastest growing online prescription eyewear retailer, found 4 in 5 people spend five or more hours a day looking at a screen, with a third in front of a screen for eight hours or more. The company recently introduced SightRelax(TM), a new line of digital-protection lenses with the blue-light filter, scratch-resistant and anti-glare coatings, and UV protection.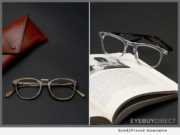 Product Launches: -- EyeBuyDirect today announced a new line of RFLKT glasses designed with the winter months in the forefront. New styles released include Planete, Illusion, Resonance, Luminous and Era, and will be available starting November 12, 2018. The five new frames in EyeBuyDirect's premium line reflect the best winter has to offer when it comes to colors - clear blue, pink golden and brown striped.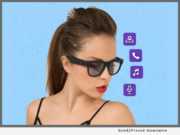 Product Launches: -- Answer and control phone calls, text via voice, listen to music, receive notifications and access WhatsApp without the need to take your smartphone out of your pocket, and still be able to hear the world around you. Say hello to Lucyd Loud, the latest technology in smart eyeglasses.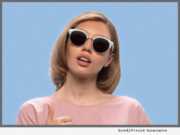 Product Launches: -- At the beach or by the pool, EyeBuyDirect's new Catch of the Day summer collection, released today, aims to highlight an individual's personal style. As the fastest-growing online prescription eyewear retailer, the collection marks the beginning of EyeBuyDirect's #ItsHowYouFrameIt campaign, which focuses on bright colors, limitless expression and positivity.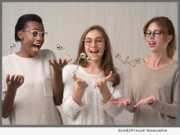 Product Launches: -- The fastest growing online eyewear retailer, EyeBuyDirect, has launched its new collection, Winter Whims. The collection includes 21 frames that embody the colors, textures and feeling of winter. The new Winter Whims collection is available online now. It features chocolate-brown and cinnamon-red frames that invoke the smell and tastes of the holiday season.