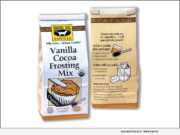 Product Launches: -- Singing Dog Vanilla is introducing an Organic Vanilla Cocoa Frosting Mix with compostable packaging after movement of their Organic Vanilla Frosting Mix surged by 209% this year. Sales growth is most likely encouraged by an increase in home baking while people shelter in place.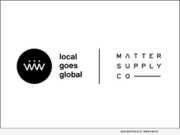 Advertising NEWS: -- Matter Supply Co. responds with a technology solution after Powell's Books layoffs. The company announced today that it will also donate significant efforts to create 20 eCommerce websites for small Portland-area retailers most threatened by closure during the outbreak.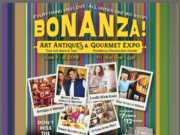 Product Launches: -- The Bonanza Art Antiques & Gourmet Expo is coming to the Pendleton Convention Center on June 7 and 8, 2019. This inaugural event will feature an eclectic mix of artists, antique and vintage dealers, small gourmet food producers, and offer tastes from several Oregon wineries, breweries and other craft beverage houses.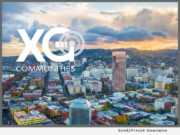 Advertising NEWS: -- XG Communities, a premier provider of wireless marketing plans and engineering services for cities and municipalities across the United States, has been awarded an exclusive wireless marketing agreement with the City of Portland.