Tags
Patent and Trademark
Tag: Patent and Trademark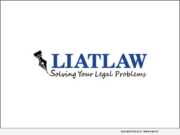 Advertising NEWS: -- Bug-A-Salt (a subsidiary of Skell Inc.) this month prevailed in a patent and trademark infringement lawsuit against Dillard's Department Stores, according to the Bug-A-Salt, attorney, Liat Cohen, Esq.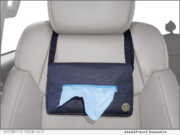 Product Launches: -- It's a clever idea and one that sprung from two near-miss accidents when Arlene Mathews, a registered nurse, and founder of Care Dynamics, Inc. attempted to grab a tissue while driving. She's now relaunched the product with a better look and design.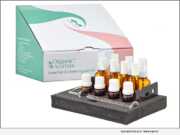 Product Launches: -- Organic Aromas®, creator of the innovative nebulizing aromatherapy diffuser has once again introduced cutting edge products to the market. The Essential Oil Blending Lab Kit, The Attar Nebulizing Diffuser and the ultimate blending guide eBook are now available. The company has also received a new trademark for the Raindrop diffuser design.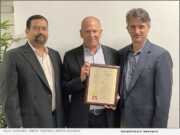 Advertising NEWS: -- Fanplayr, a leader in online behavioral personalization and artificial intelligence for the past decade, announced that the United States Patent and Trademark Office (USPTO) has issued U.S. Patent No. 10,958,743 which is related to the use of true first party observed data to offer behavior personalization focused on growing revenues for Fanplayr customers.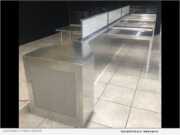 Product Launches: -- LuciGold today announced the development of our newest product line, Hygeia (patent pending*), a custom designed line of furniture with built-in High Efficiency Particulate Air (HEPA) Filtration Systems.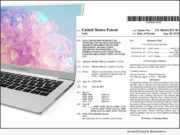 Product Launches: -- MICROSafeX announces a newly patented "unhackable" security technology / computer platform and it's working to raise money through a Kickstarter campaign set to launch on June 25, 2019 (US Patent No.: 10,061,923 B1).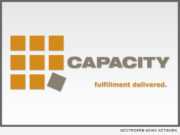 TRADEMARK NEWS: Capacity LLC, trusted leader in order fulfillment, e-commerce, and electronic data interchange (EDI), has secured the intellectual property rights to its signature tagline, "fulfillment delivered.(R)" The company's trademark application was approved earlier this month, officially confirming what clients already know: Capacity is a modern order fulfillment partner in a sector that often clings to outdated practices.