Tags
PearlMountain Limited
Tag: PearlMountain Limited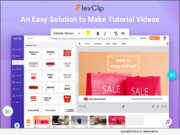 Advertising NEWS: -- Millions of people around the world access tutorial videos to learn skills ranging from baking to mechanics. PearlMountain, a multimedia software development company launched in 2006, has expanded the functionality of its popular FlexClip video creation solution to include a tutorial video maker.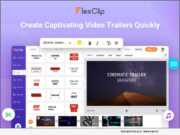 Advertising NEWS: -- PearlMountain, a multimedia software development company, has introduced a powerful trailer maker solution within its FlexClip video creation platform. With just a few clicks, anyone can craft captivating and professional trailers for any need.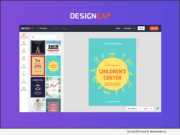 Product Launches: -- DesignCap, an all-in-one online graphic design platform from PearlMountain Limited, today released version 1.2.0 - a major update that makes visual designs for social media, blogs, and other marketing presences achievable for anyone.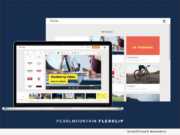 Product Launches: -- FlexClip, the easy and free online video maker from PearlMountain Limited, empowers everyone to create engaging videos. Today the company announced that they have integrated millions of stock media choices and introduced a whole new GUI, further enhancing the user experience.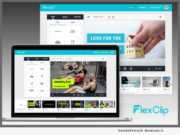 Advertising NEWS: -- Today, PearlMountain announced the release of FlexClip, an easy-to-use online video creation tool that enables seamless workflows to create real estate videos, promos, intros, ads, slideshows, lifestyle videos, and much more.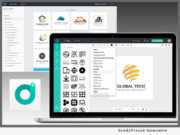 Advertising NEWS: -- Today PearlMountain celebrated the release of the latest version of their logo design tool - DesignEvo 2.5, which offers over 5,000 templates, a brand new GUI, and other significant improvements to make the logo creation quicker and simpler than ever before.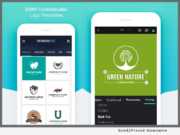 Product Launches: -- DesignEvo, which helps anyone to customize a compelling, unique logo in minutes, brings out its iPhone version, DesignEvo 1.0, that allows users to create a custom logo design on their iOS device, PearlMountain announced today. With its launch, users can quickly select the preferred design from 3500+ templates and then customize it into professional logo designs with powerful editing tools and various art resources.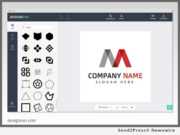 Advertising NEWS: -- PearlMountain is proud to announce the new release of DesignEvo, a free online logo maker that helps users make unique and professional logos. The logo is the most essential part of making any brand recognizable. Hiring a professional designer to create a custom logo can definitely be expensive, especially for most small business owners and individuals who don't have the budget.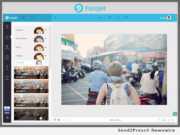 Product Launches: -- FotoJet, a popular image processing tool developed by PearlMountain Limited, today unveiled its HTML5-based editor, a greatly improved version with new graphical user interface (GUI) that makes online photo editing easier and faster than ever for everyone.