Tags
Performers and Celebrity
Tag: Performers and Celebrity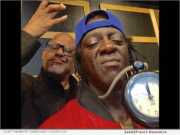 Advertising NEWS: -- Chuck D and Flavor Flav of Public Enemy, Coolio, Kid Frost and the Dogg Pound's Kurupt are just a few of the hip hop pioneer veterans who responded when bass player / music producer Clint "Payback" Sands reached out to his friends, inviting them to sound the alarm and participate in the "Check Your Risk" awareness campaign, an initiative of Preventive Lifestyle Assistance Network (PLAN).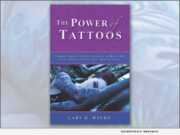 Product Launches: -- In his groundbreaking new book, Cary Weldy discusses how the science of art - including the lines, shapes, colors, patterns, and symbology in a single tattoo or art piece on the wall - dramatically changes one's life experience.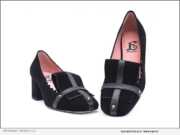 Advertising NEWS: -- Mark Schwartz and Krystal Paris today announced the launch of their new high-end endeavor, Epiphany Shoes. The new company will focus on the creation and distribution of boutique, hand made designer shoes for women.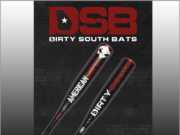 Product Launches: -- Dirty South Bats today announced that it has joined forces with the Chris Kyle Frog Foundation (CKFF) to produce a limited-edition tribute bat honoring American Sniper Chris Kyle that is cutting-edge both in its looks and performance. The 2 5/8-inch composite baseball bat certified for USSSA and BBCOR will be available for players from ages 8 to College with $100 from each bat sale being donated to the CKFF.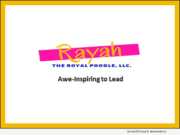 Product Launches: -- Dr. Vickie Cox Edmondson, an academic and management strategist, today announced that she has entered into a partnership with actress, Adrienne Unae to introduce Rayah, The Royal Poodle, LLC. to enhance the career opportunities and influence of girls and women of color.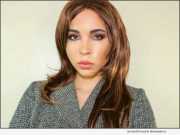 Product Launches: -- The Dominican born actress Liz Thomas, is the first woman to write and star in a Sketch Show inspired by the First Lady Melania Trump. The Show is called "Melania: The Cyberwoman." The Show is directed by Kim Parker. Other cast members are Seneca Lawrence and Zack Gafin.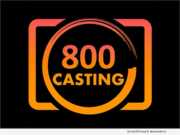 Advertising NEWS: -- 800Casting Company is always vigilant about finding ways to serve and has secured its place in the entertainment industry as the number one innovator of casting software. Today, the company is introducing a completely FREE new service called Cast Assist which helps all casting directors and filmmakers simplify and enhance their work process.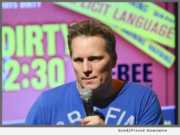 Product Launches: -- Uproar Entertainment announces the release of "Still Broke" by comedian Adam Hunter. Recorded live at The Comedy Underground in Seattle, Wash., "Still Broke" is the third Stand-Up Comedy CD Uproar has produced by Adam Hunter. A talented performer and writer, Hunter has performed all over the world.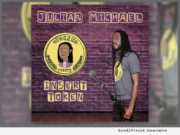 Product Launches: -- Uproar Entertainment announces the release of "Insert Token", the debut stand-up comedy CD by Julian Michael. Recorded live at The Comedy Underground in Seattle, Wash., "Insert Token" presents the unique comic perspective of a man who considers himself a "double minority."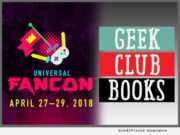 Product Launches: -- The inaugural Universal FanCon 2018 is the first large-scale, 24-hour, inclusive event that celebrates the diversity of fans, the diversity of fandom and the true needs of those who love pop culture. This year's event will help benefit and promote relevant causes, including Geek Club Books Charity for Autism. Coming to Baltimore, Maryland, April 27-29, 2018.