Tags
Personal protective equipment
Tag: personal protective equipment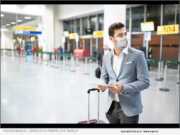 Product Launches: -- Zootility, a design-driven US manufacturing company, announces a breakthrough innovation - the first travel eye shield, known as Hover Shield, that attaches to any disposable mask. Unlike any of its conventional bulky design predecessors, the nearly invisible Hover Shield provides an attractive solution for traveling, seasonal allergies, yard work, large public gatherings, institutional settings, and working in dusty environments.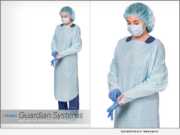 Product Launches: -- Mopec, the nationwide leader in pathology, anatomy, mortuary and necropsy equipment and supplies, introduced disposable shoe covers as well as two different types of disposable gowns under their Mopec Guardian Systems line of personal protective equipment (PPE).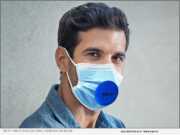 Product Launches: -- New York based Best Virus Shields (BestVirusShields.com) is the manufacturer of a new "oral" COVID-19 respirator mask for use in high-risk environments. Today the company announced that its President, Thomas Leahy, would stand on 7th. Ave. at the NW corner of 42nd. Street from 10 a.m. to 2 p.m. on Nov. 25 and 26 to demonstrate the efficacy of the company's oral respirator mask.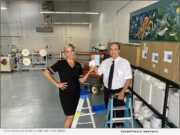 Product Launches: -- Kona Mask Co. LLC, located in Kailua-Kona near Costco, will begin producing N-95 and flat-pleated masks using two automated machines. "We can produce 1 million masks every 3 weeks made right here in Hawaii," says Nicolas Garcia, CEO of Kona Mask.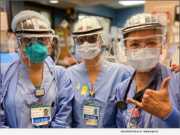 Product Launches: -- TrueHero Face Shields are the result of good old American ingenuity and the entrepreneurial spirit that drives our country. Recognizing that the need for such shields was only going to grow with the spread of COVID-19, plastics manufacturer, Jay Baker, of Jamestown Plastics, rallied his troops and, in a matter of days, designed and began manufacturing TrueHero™ Face Shields at his facility.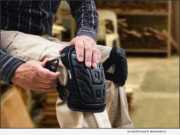 Product Launches: -- Braxtly Tools, a leader in heavy duty and industrial grade tools for Professionals and serious DIYers, announces the launch of their new Heavy-Duty Gel Knee Pads to combat knee and joint pain commonly found from prolonged kneeling.