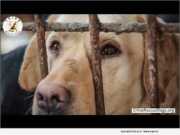 Product Launches: -- China Rescue Dogs is a 501(c)(3) organization committed to rescuing and saving dogs from the slaughterhouses, meat trade, abuse and neglect in China, and finds them forever homes here in the United States. Once these rescue dogs arrive in the New York, they need to be transported to their forever homes across the country.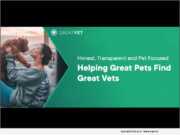 Product Launches: -- With the rise of pet ownership and with Vet Clinics being a critical service to the well being and health of pet families, the GreatVet platform aims to digitally facilitate smooth, transparent and trusted interactions between pet owners and local vet clinics.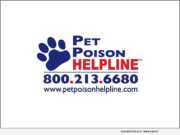 Advertising NEWS: -- Many pet lovers are taking COVID-19 cleaning recommendations to the extreme. The veterinary toxicology specialists at Pet Poison Helpline have seen a 100% increase in the number of calls from concerned pet owners about the potential misuse of common cleaning items including hand sanitizer, bleach and wipes on or near their pets.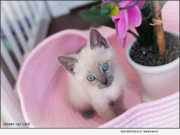 Product Launches: -- Small Lives Matter Kitten Rescue Inc., a nonprofit 501(c)(3) organization specializing in saving sick and orphaned kittens, announces that they are partnering with Whiskers Cafe, LLC and Bold Bean Coffee Roasters to open Frisky Cat Cafe at 1092 S. Ponce De Leon Blvd. in St. Augustine, Florida. It's a first-of-its-kind cat cafe, combining a coffee beverage cafe with a cat lounge.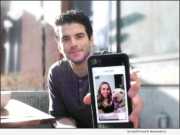 Product Launches: -- New dating app Wowzer is officially available for download nationally, with user-growth marketing focused on the company's home city of Seattle. The app that helps dog-loving humans make more meaningful connections will launch in Seattle this fall before bringing the Wowzer community experience to cities nationwide later in 2020.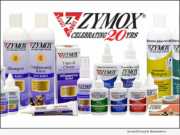 Advertising NEWS: -- Pet health products company, Pet King Brands. Inc. - the maker of veterinarian-recommended brands ZYMOX(R) Dermatology and Oratene(R) Brushless Oral Care - has implemented an Authorized Seller ("Brand Partner") Program.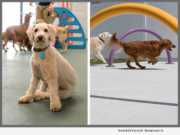 Product Launches: -- Best Friends Pet Hotel is inviting pet-owning families to the new facility's grand opening celebration on Saturday, April 6, 2019 from 10 a.m. to 4 p.m. The event will offer free pet portraits with digital downloads, treats for pets at the Best Friends Treat Truck, refreshments for all guests, dog demonstrations, and tours of the new facility offering the latest in pet care.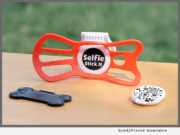 Product Launches: -- Get in the picture with your pets using Pet Selfie Stick-It, a new invention from Fromm Works, Inc. that conditions pets to look at a smartphone located up to 20-feet away. Utilizing Pavlovian conditioning the kit includes a treat tray that holds the pet's favorite treat.