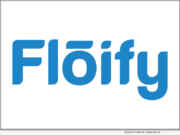 Product Launches: -- Floify, the mortgage industry's leading point-of-sale solution and subsidiary of Porch Group, Inc. ("Porch Group") (NASDAQ: PRCH), today announced the launch of verification of income (VOI) and verification of employment (VOE) waterfall technology. The new features will help lenders and brokers save time and reduce costs during the loan origination process.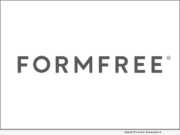 Product Launches: -- FormFree today announced the general availability of its Residual Income Knowledge Index, or RIKI. RIKI is an innovative method for measuring consumers' Ability-to-Pay (ATP) for mortgages and other loans based on monthly income and spending. When paired with traditional credit scoring models, RIKI offers lenders a more complete understanding of consumers' creditworthiness and creates homeownership opportunities for those with little to no credit history.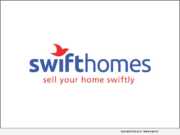 Advertising NEWS: -- Today, Swift Homes announced a partnership with iHeartMedia on a multiplatform marketing campaign across multiple markets in the United States to help build awareness of Swift Homes' benefits and seller-friendly offerings that are available to consumers who are looking for real estate advice and services.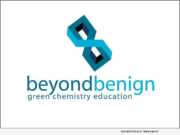 Product Launches: -- Beyond Benign, a green chemistry education nonprofit, today announced the launch of its Green Chemistry Commitment (GCC) 25x25 Initiative, working to ensure that 25 percent of graduating chemists in the US have a background in green chemistry by 2025 with the support of Beyond Benign partner Dow (NYSE: DOW).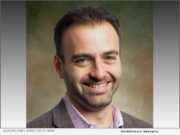 Advertising NEWS: -- Top of Mind Networks (Top of Mind), a leader in customer relationship management (CRM) and marketing automation software for the mortgage lending industry, has hired veteran business-to-business sales leader Nick Belenky as executive vice president of sales. In this role, Belenky will direct Top of Mind's sales operations with a focus on client success and new customer acquisition.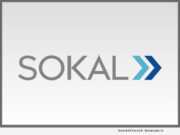 Advertising NEWS: -- Sokal, a full service automotive advertising agency announced today that it has become a participant in the CDK Global Partner Program, the largest marketplace of third-party automotive applications and integrations. CDK Global, Inc. (NASDAQ: CDK) is the largest provider of integrated information technology solutions to the automotive retail industry.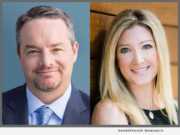 Advertising NEWS: -- Cloudvirga(TM), a leading provider of digital mortgage software, today announced the appointments of Dan Sogorka as chief revenue officer and Kelly Kucera as senior vice president of marketing. Sogorka, a seasoned mortgage technology executive, will drive Cloudvirga's continued revenue growth and oversee the firm's sales and marketing strategy with the help of veteran cloud technology marketer Kucera.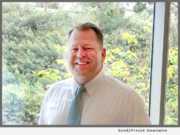 Advertising NEWS: -- Bank of Southern California, N.A. (OTC Pink:BCAL / OTCMKTS:BCAL ), a community business bank headquartered in San Diego, is pleased to announce Gaylin Anderson has joined the company as Executive Vice President, Market Executive in Southern California. He will be responsible for leading Bank of Southern California's regional presence by actively seeking new business opportunities while expanding upon current relationships.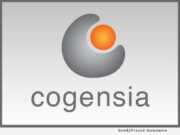 Advertising NEWS: -- Cogensia is pleased to announce the release of Customer Management Platform (CMP) 2.0. CMP 2.0 is Cogensia's proprietary platform that integrates source data from all customer touchpoints to automate targeting and personalization throughout the customer lifecycle. CMP 2.0 solves challenges related to omni-channel execution and delivers relevant 1:1 customer experiences.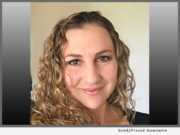 Advertising NEWS: -- Bank of Southern California, N.A. (OTC Pink:BCAL / OTCMKTS:BCAL), a community business bank headquartered in San Diego, Calif., has named Amanda Conover as Vice President, Director of Marketing. She will be responsible for developing and executing a strategic marketing plan that strengthens brand awareness and drives growth, further supporting the Bank's efforts to increase its presence as it continues its expansion in the Southern California region.