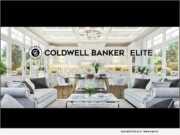 Advertising NEWS: -- Today, Coldwell Banker Elite debuts the sleek modern update to our prestigious Global Luxury program branding, in alignment with the Coldwell Banker network's "Project North Star" visual transformation. Coldwell Banker Elite is deploying all new yard signs, agent and listing marketing materials and more as part of the full network-wide rebrand which will continue into 2021.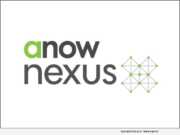 Product Launches: -- Anow is excited to announce the launch of Nexus, a simple, but sophisticated cloud-based form filler that's designed to help licensed real estate appraisers collectively work on appraisals in a live, multi-collaborative nature.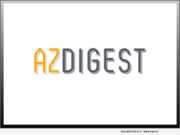 Product Launches: -- Jeffrey Buettner, a real estate marketing expert and Phoenix native, today announced the launch of two new online resources for consumers looking to buy or sell real estate in the Phoenix Metro area.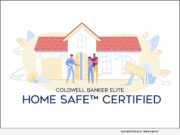 Product Launches: -- Buying or selling a home is not easy, even in the best of times, but it's especially difficult during a global pandemic. In order to mitigate the myriad of risks that come with viewing homes, meeting with clients and in-person closings, Coldwell Banker Elite has launched Home Safe Certification.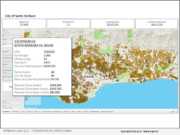 Product Launches: -- Pomar Lane, a data analytics firm specializing in real estate modeling, today completed a demonstration project that estimated condition scores for over 90 thousand homes. Home condition is represented by the Pomar Condition Score, the first measure of home condition based on advanced analytics rather than expensive inspections or appraisals.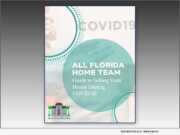 Product Launches: -- The All Florida Home Team, powered by Keller Williams Realty, has published a guide that dispels concerns and misconceptions around selling a home in South Florida during the pandemic. The "Guide to Selling Your Home During COVID-19" shows sellers why now is actually the best time to make a move.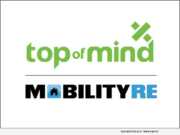 Advertising NEWS: -- Top of Mind Networks (Top of Mind), a leader in customer relationship management (CRM) and marketing automation software for the mortgage lending industry, has added game-changing real estate market intelligence, collaboration and analytics tools from MobilityRE to its flagship SurefireCRM.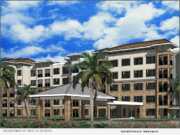 Product Launches: -- Current Builders today announced their newest project Reef at Riviera, located in Manatee County, Florida. The general contractor has formed a joint venture with the developer Dominium Inc., based in Plymouth, Minnesota, to build a new affordable senior housing project in the City of Palmetto.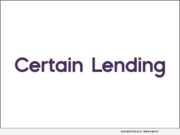 Product Launches: -- Certain Lending released a national survey of real estate investors. A majority of real estate investors expect COVID-19 will cause home prices to decline up to 20%. The survey of 569 real estate investors across the U.S., conducted between April 20 and 24, is the first of its kind.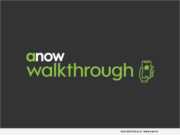 Product Launches: -- veryone has been economically impacted by COVID-19 in one way or another and property appraisers are no exception. However, Anow, an appraisal management software developer, is excited to announce the launch of Anow Walkthrough a sophisticated, but straightforward homeowner inspection product.