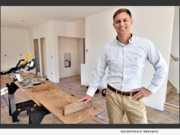 Advertising NEWS: -- Third generation real estate developer, Michael J. Kokes, president, proudly announces Homestake Capital LLC is now Kokes Properties, a full-service real estate firm. Rebranding as Kokes Properties showcases the company's aspiration to become New Jersey's premier, vertically integrated real estate firm and solidifies the Kokes name as one of the most trusted in the industry.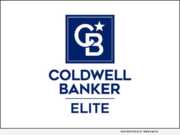 Advertising NEWS: -- Today, Coldwell Banker Elite unveiled its fresh new look as the Coldwell Banker network undergoes a visual transformation as part of "Project North Star." Coldwell Banker Elite is deploying all new office signage, yard signs, marketing materials and more as part of the full network-wide rebrand this year.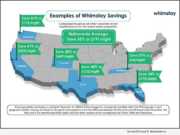 Product Launches: -- Whimstay, the leading marketplace dedicated to last minute vacation rental deals, today announced the availability of over 5,000 properties nationwide in the Whimstay iOS iPhone and Android apps, which provides travelers with real savings on vacation rental properties when booking a stay during the next 10 nights.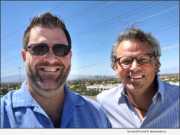 Advertising NEWS: -- Fish Stewarding Group is pleased to announce that Loren Weisman has joined The Fish Stewarding Group. A Brand Messaging Strategist that looks deeply into the psychological aspects of messaging, Weisman will strategize in the areas of brand discovery, brand development, brand compliance as well as brand audits and the overall messaging and optics strategies.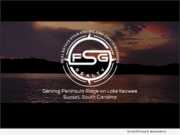 Product Launches: -- FSG Realty LLC (Fish Stewarding Group), a real estate stewarding and contributions group; with a primary focus on Lake Keowee and Peninsula Ridge in Sunset, S.C., today announced a custom prebuild process and experience for individuals and families looking for their exclusive and luxurious custom home without the headaches, hardships and challenges that a great number of buyers go through.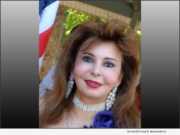 Product Launches: -- Dr. Nevine Carmelle, PhD is excited to announce the launch of her new YouTube channel - "The Dr. Nevine Carmelle TV Show." After receiving numerous questions pertaining to tax problems and the law via phone calls and emails, she thought it would be a good idea to launch a channel where people could tune in on their own time and have many of their questions answered for free.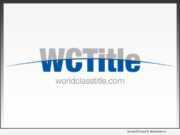 Product Launches: -- World Class Title, a tech forward real estate title agency licensed in Ohio, Florida, Kentucky, Pennsylvania, Michigan and New Jersey, announces its successful launch of the WCTALWAYS SECURE PLAN(TM) (WCTAPP). WCTAPP is a multi-level approach to prevent real estate wire fraud within title transactions.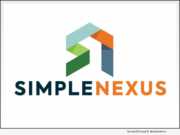 Product Launches: -- SimpleNexus, developer of the leading digital mortgage platform for loan originators and borrowers, today announced the availability of a suite of tools designed to help originators build stronger relationships with their borrowers' real estate agents and convert more prospects into mutual customers.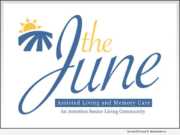 Product Launches: -- Aventine Hill Communities is proud to announce that they have taken over ownership of The Heritage at Westover Hills, a beloved Assisted Living and Memory Care community in San Antonio, Texas, and are renaming the community - The June!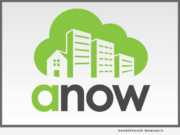 Product Launches: -- Anow, developer of appraisal firm management software that simplifies the way real estate appraisers manage their businesses, today announced the release of Anow Enterprise, a cloud software suite that connects individual appraisal companies to form service networks that can efficiently provide localized service at scale.