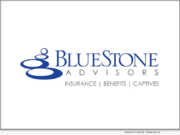 Product Launches: -- BlueStone Advisors, a specialty commercial insurance brokerage firm, announced today the launch of their BlueStone Lithium-Ion Battery Captive to help advanced battery companies manage their insurance costs and offer a broader policy with comprehensive and consistent coverage terms.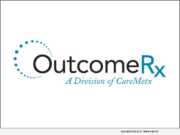 Product Launches: -- OutcomeRx (ORx), a division of CareMetx, LLC, announced today a new reinsurance product to provide coverage access to high-cost specialty drugs including therapies in the emerging cell and gene therapy market.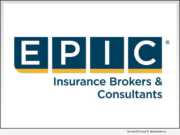 Advertising NEWS: -- Edgewood Partners Insurance Center, which operates as EPIC Insurance Brokers and Consultants (EPIC), announced today that Integro USA, Inc. (Integro USA), acquired by EPIC in January 2019, has completed their adoption of the EPIC Insurance Brokers & Consultants name and brand.