Tags
Retail and Franchise
Tag: Retail and Franchise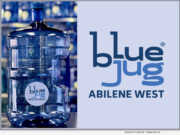 Product Launches: -- According to AGTC Supply Water Co., the water at Blue Jug Abilene West goes through a detailed cleaning process that starts from taking tap water at our location and first running it through a carbon filtration. Next, the water goes through a 5 micron filter which continues to filter the water and prepares it for the Reverse Osmosis unit. The Reverse Osmosis stage is the final stage of filtration.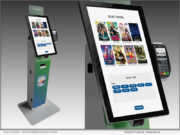 Product Launches: -- Olea Kiosks®, the fastest growing provider of self-service kiosk solutions, has announced the launch of its new Quick Ship Program for its most popular model, the Austin kiosk. This program is designed to provide customers with a fast and efficient way to receive their most optimal kiosk, with a delivery time of just 4 weeks.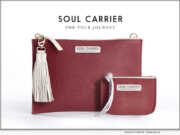 Product Launches: -- As Phoenix hotels and resorts prepare for the influx of guests attending the Professional Football Championship Game in February, fashion-conscious visitors who love football are sure to get excited about Soul Carrier's new football leather handbag collection.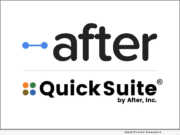 Product Launches: -- After, Inc., a global leader in post-sale customer experience technology, just announced the launch of QuickClaim®, a cloud-based, claims and returns management system. QuickClaim is one of five post-sale customer experience platforms that After, Inc. calls its QuickSuite.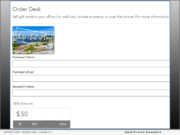 Advertising NEWS: -- As of today, Yiftee, Inc. is offering another way to "Keep Local Dollars Local" with its new "Order Desk" capability. City offices, Chambers of Commerce, Main Streets, and Downtown Associations can now sell their custom-branded Community eGift Cards to walk-in buyers and at public events, in addition to online sales.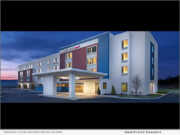 Product Launches: -- Marriott International announced today that the SpringHill Suites by Marriott in Willow Park, Texas is open effective April 8, 2022. The 88-suite hotel, located at 500 Shops Boulevard, and, will operate as a Marriott franchise, owned and managed by AHS Hotel Group, LLC of Arlington, Texas.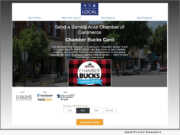 Advertising NEWS: -- In pandemic years 2020 and 2021, more than 100 of Yiftee's almost 400 communities who use its Community eGift Card platform ran dedicated gift card grant or bonus programs to benefit their small businesses, helping them stay afloat. Who were the "hometown heroes" that sponsored these programs during tough times, and continue to do so?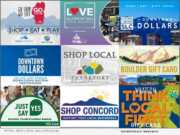 Advertising NEWS: -- Today Yiftee published a new white paper based on its experience with more than 300 Community eGift Card programs across the country, 90% of which were started during the pandemic. The paper uses 16 short case studies to describe different chamber of commerce, main street, downtown and city programs all centered around simple digital gift cards.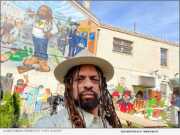 Product Launches: -- Legendary marijuana activist and ganjapreneur Ed "NJWeedman" Forchion is continuing his legacy of promoting 'puff and paint' cannabis creativity. The opening of his new marijuana lounge in Miami, The Joint of Miami in the Wynwood Art District, will be an extension of his legacy in support of 'pot art.'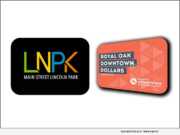 Advertising NEWS: -- On April 12, 2021, the Main Street Now Conference awarded six U.S. communities with the Main Street Forward Award, Yiftee, Inc. announced today. The award celebrates "forward-thinking Main Street recovery and resilience efforts at this unique and challenging moment." The winners were selected by a national jury of economic development experts.