Tags
Retail and Franchise
Tag: Retail and Franchise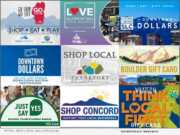 Advertising NEWS: -- Today Yiftee published a new white paper based on its experience with more than 300 Community eGift Card programs across the country, 90% of which were started during the pandemic. The paper uses 16 short case studies to describe different chamber of commerce, main street, downtown and city programs all centered around simple digital gift cards.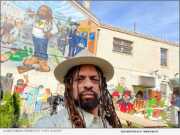 Product Launches: -- Legendary marijuana activist and ganjapreneur Ed "NJWeedman" Forchion is continuing his legacy of promoting 'puff and paint' cannabis creativity. The opening of his new marijuana lounge in Miami, The Joint of Miami in the Wynwood Art District, will be an extension of his legacy in support of 'pot art.'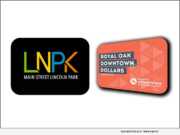 Advertising NEWS: -- On April 12, 2021, the Main Street Now Conference awarded six U.S. communities with the Main Street Forward Award, Yiftee, Inc. announced today. The award celebrates "forward-thinking Main Street recovery and resilience efforts at this unique and challenging moment." The winners were selected by a national jury of economic development experts.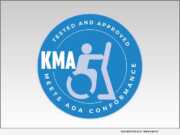 Advertising NEWS: -- The Kiosk Association announces the release "U.S. Self-Service Kiosks" market research report. 134 pages and 34 graphics covering Market Drivers for the unattended self-service kiosk market.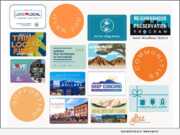 Advertising NEWS: -- Yiftee, Inc., a leader since 2012 in local business eGift Cards, celebrates having implemented over 200 Community eGift Card Programs across the United States. Consumers, corporations, schools, hospitals and other organizations showed their heartfelt support of small business by buying millions of dollars' worth of cards that can only be spent in their local communities.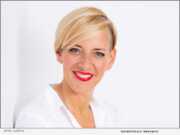 Product Launches: -- Retail expert Ms. April Sabral is a coach and entrepreneur with nearly three decades of excellence in global retail leadership among brands such as Starbucks, Apple, Gap, Banana republic and DAVIDsTEA; and is the founder of Retailu. Her new book is 'The Positive Effect: A Retail Leader's Guide to Changing the World' (ISBN: 979-8639638503).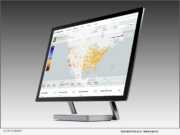 Advertising NEWS: -- Today, Datasembly announced a major rebranding to reflect the software company's evolution, becoming the world's leading provider of data tools for hyper-local, real-time product transparency. The rebranding is a top to bottom redesign of the company's website, logo, graphics, communications, and correspondence, aimed at modernizing and conveying their product solution for CPGs, brands, and retailers.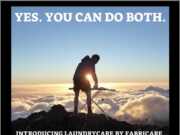 Product Launches: -- If you're looking to disrupt an industry, you develop a radical marketing campaign that captures the attention of your target audience. LaundryCare by Fabricare is a new service that seeks to do just that.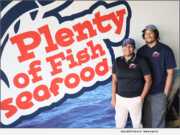 Product Launches: -- Billy Wright II and his sister, Bree Wright recently opened Plenty of Fish Seafood, their first restaurant in a chain of seafood eateries, in Lancaster, Calif., the heart of the valley's high desert!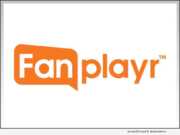 Advertising NEWS: -- Fanplayr, a leader in online behavioral personalization and AI for the past 10 years, today announced major changes to support significant growth in its business and customer base.