Tags
Retail and Franchise
Tag: Retail and Franchise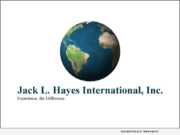 Advertising NEWS: -- Jack L. Hayes International, Inc. released today the results of their 32nd Annual Retail Theft Survey which reports on over 348,000 shoplifters and dishonest employee apprehensions in 2019 by just 21 large retailers, who recovered over $136 million from these thieves.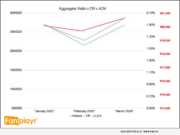 Advertising NEWS: -- Fanplayr, a leader in e-commerce intelligence, released figures that give clear insights into the adjustment consumers are making in light of significant lifestyle changes forced by the COVID-19 pandemic.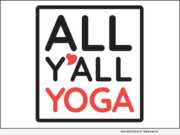 Product Launches: -- Local entrepreneurs and LGBT couple, Charlotte Kibert and Elizabeth Brackman, are proud to announce the grand opening and ribbon cutting of the very first Baptiste Power Yoga affiliate studio in the Seminole Heights neighborhood of Tampa. All Y'all Yoga is a studio that is dedicated to the simple belief that yoga is for anyone.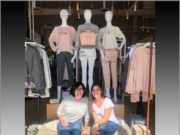 Product Launches: -- Aunt and Niece team, Jordan Willner and Debbie Rosove have a new cozy luxury loungewear line that you won't want to miss out on! Mine Not Yours is an all-women run lifestyle loungewear brand that launched in 2019, inspired by the idea of looking cute and chic while feeling cozy, cute, and chic.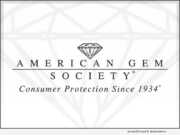 Product Launches: -- The American Gem Society (AGS) is proud to announce the launch of their newly redesigned online Graduate Sales Associate course. The interactive course is a required component of the AGS Certified Sales Associate (CSA) designation and provides a concise introduction to the retail sales associate.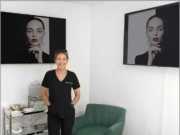 Product Launches: -- A custom Glam-Squad for Injectables, Skin and Body Care. Specializing in non-surgical treatments, exclusive CBD facials, and an IV Drip lounge for total body results. Because every face is different, EevolveSelf focuses on individual solutions that prevent signs of aging, enhance and restore your natural beauty.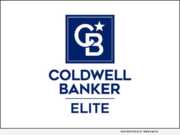 Advertising NEWS: -- Today, Coldwell Banker Elite unveiled its fresh new look as the Coldwell Banker network undergoes a visual transformation as part of "Project North Star." Coldwell Banker Elite is deploying all new office signage, yard signs, marketing materials and more as part of the full network-wide rebrand this year.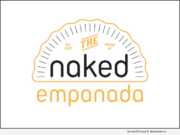 Advertising NEWS: -- New Year! New Look! As of January 1, 2020, Fuzzy's Empanadas is now The Naked Empanada. We're not going anywhere - just shaking things up a bit. Fuzzy will still be the master mind behind your favorite empanadas.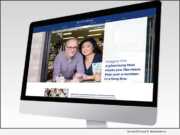 Advertising NEWS: -- 95Visual is pleased to announce the launch of Blue River Pharmacy's new website. The primary goal during the process was to improve the navigation of Blue River's vast product offering.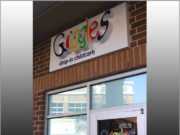 Product Launches: -- Although many parents enroll their children in traditional daycare facilities and schools, there is a large gap when it comes to finding part-time childcare for working parents, stay-at-home moms, and after hours. Giggles Drop-In Daycare addresses those needs and is excited to announce the opening of their Charlotte location in the Ballantyne neighborhood on December 29, 2019.