Tags
Retail and Franchise
Tag: Retail and Franchise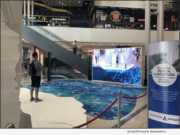 Advertising NEWS: -- Leading Augmented Reality company INDE is proud to announce a partnership with Brookfield Properties to launch the world's first augmented reality display network. Brookfield is a premier retail property operating company with whom INDE will launch an Augmented Reality advertising network of 7 high-traffic screens in flagship malls across 6 US states with more to follow.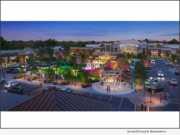 Product Launches: -- U.S. Properties Group announces the Grand Opening celebration of the new Center Stage plaza at The Streets of Indian Lake shopping center in Hendersonville, Tennessee on Thursday, June 13, 2019 from 4-7 p.m.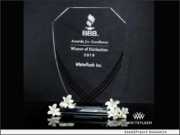 Advertising NEWS: -- Whiteflash Inc., top tier retailer of ideal diamonds and fine bridal jewelry, has once again been honored by the Better Business Bureau (BBB) for excellence in quality control, customer satisfaction, and community service with the 2019 Winner of Distinction Award.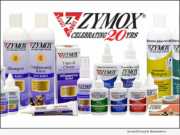 Advertising NEWS: -- Pet health products company, Pet King Brands. Inc. - the maker of veterinarian-recommended brands ZYMOX(R) Dermatology and Oratene(R) Brushless Oral Care - has implemented an Authorized Seller ("Brand Partner") Program.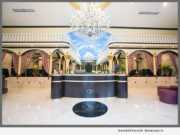 Product Launches: -- The long awaited and anticipated Anthony Vince' Nail Spa is now open at The Shops at Worthington Place. The renovated up-scale mall is the perfect place to host this one-of-a-kind high-end nail salon in the Worthington/Columbus area. Anthony Vince' Nail Spa is focused on the pursuit of excellence and beauty. Their goal is simple: To make you feel like their only guest.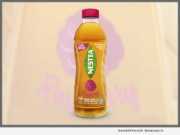 Product Launches: -- Brands Within Reach (BWR) announced today the introduction of a new line of Nestea 17.6 ounce ready-to-drink natural black and green teas offered in four flavors: Black Tea lemon, Black Tea Peach, Green Tea Raspberry, Green Tea Lime and Mint.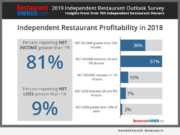 Advertising NEWS: -- RestaurantOwner.com has released the report of their 2019 Independent Restaurant Outlook Survey. This is the third consecutive Outlook Report which summarizes input gathered from over 700 independent restaurant owners and operators regarding their 2018 financial performance, as well as their optimism about 2019.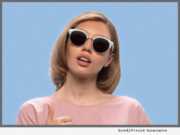 Product Launches: -- At the beach or by the pool, EyeBuyDirect's new Catch of the Day summer collection, released today, aims to highlight an individual's personal style. As the fastest-growing online prescription eyewear retailer, the collection marks the beginning of EyeBuyDirect's #ItsHowYouFrameIt campaign, which focuses on bright colors, limitless expression and positivity.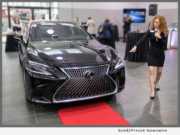 Product Launches: -- The latest Lexus LS was unveiled at Lexus of Englewood in New Jersey on Thursday, April 19 in a spectacular Launch Event attended by hundreds of the dealership's customers and employees. The LS 500, LS 500 F-Sport and Hybrid versions were center stage in the Bergen County, New Jersey showroom surrounded by music, spotlights and incredible food catered by the famous River Palm Terrace.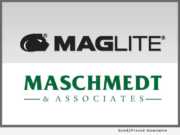 Advertising NEWS: -- MAG Instrument Inc. has inked a manufacturer's representative agreement with Maschmedt Group, a full service sales and marketing firm, to greatly increase its reach in the critical retail sectors of sporting goods and hardware. The deal is expected to boost sales of MAGLITE products in these sectors especially in the Western United States where Maschmedt and Associates concentrates its efforts.