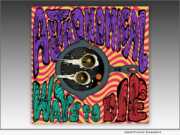 Product Launches: -- Today, Lui Salazar, known by his stage name as LUI, released his new art rock album, "Astronomical Ways to Die" under the Dead Internet Records label. The album can be found on most music streaming platforms, and plans for a limited physical release are underway.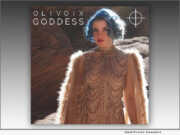 Product Launches: -- The menacingly dramatic opening notes of OLIVOIX's new EP "GODDESS" immediately give away front-woman Monica Olive's extensive background on stage and screen. She is a charismatic performer, capable of turning a room pin-drop silent with a single line.
Product Launches: -- This press release is to serve as the official announcement by GRANDO on the release of the 2nd SINGLE titled "Time" from the forthcoming ALBUM "By Your Side." The Single is available on all Streaming Services.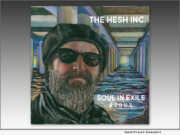 Product Launches: -- Independent record label tHinc. Records is excited to announce the release of the latest album from The Hesh Inc., "Soul In Exile Redux," available online everywhere on Jan. 28, 2022. The Hesh Inc. is a NJ/NY-based act led by singer-songwriter Heshy Rosenwasser (best known by his online moniker Hesh Meister), performing songs about exile, redemption, beach towns in the off season, and finding one's place in the world.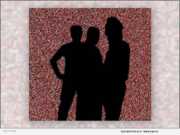 Product Launches: -- no1uno (pronounced "no one you know") are set to release the Special Remastered EP Edition from their 2000 full-length CD, "no1uno2," on Friday, October 30. In celebration of its 20th anniversary, this EP edition features select tracks including their eclectic rock epic, "down - the dance," described as a "dark moody atmosphere" with a "beautifully eerie vibe."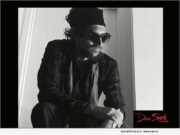 Product Launches: -- Singer-songwriter Dan Spirk (a COVID-19 survivor) is striking back against the pandemic and against hate. "I think we have all heard the saying, 'united we stand, divided we fall.' Well we're falling - into minced pieces of anger and confusion very quickly."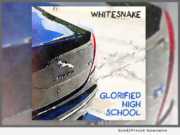 Product Launches: -- Lion Eagle Productions, LLC today announced that - after covering such diverse artists as Rush, Bruce Hornsby and Motley Crue - Glorified High School (GHS) recently realized its greatest ambition by recording a track-for-track reimagining of the 1987 "Whitesnake" album. This new album of cover songs takes popular '80s rock songs to new places sonically and emotionally.