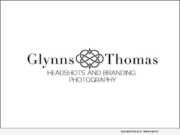 Advertising NEWS: -- Glynns Thomas Portraits LLC, a business specializing in headshot and custom stock photography, is proud to announce national certification as a Women's Business Enterprise (WBE) and as a Woman Owned Small Business (WOSB).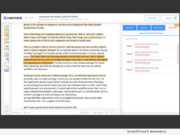 Product Launches: -- Unicheck, a versatile plagiarism and cheating prevention solution that helps educators worldwide create well-educated students, announced the launch of their advanced digital cheating detection, which spots intricate, tech-enabled cheating endeavors.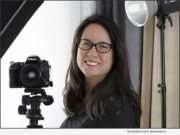 Advertising NEWS: -- Glynns Thomas of Glynns Thomas Portraits LLC in El Dorado Hills, California has earned the Certified Professional Photographer (CPP) designation from Professional Photographers of America (PPA).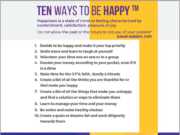 Advertising NEWS: -- Happy Neighborhood Project is launching its first ever #GetHappy Greater Sacramento Campaign starting August 1 and ending October 31, 2019. The #GetHappy Campaign is designed to raise the level of happiness in the community.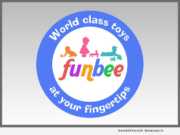 Product Launches: -- Funbee Toys is a one-of-a-kind toy library in the greater Sacramento area that also serves as a meetup for families with babies to preschoolers. The Funbee Toys Events meetup is the RSVP site for toy pick-ups as well as other community events such as potluck picnics, and outings to child-centered locations.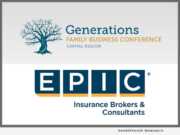 Advertising NEWS: -- EPIC Insurance Brokers and Consultants, a retail property, casualty insurance brokerage and employee benefits consultant, announced today it will sponsor the Generations Family Business Conference on Feb. 11-12, 2019 at the Sacramento Convention Center in Sacramento, Calif.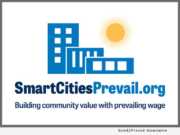 Advertising NEWS: -- Smart Cities Prevail today released a series of new TV advertisements on prevailing wage laws, part of a multi-state public information campaign launching in California and New Mexico. "HT Tran" tells the story of an Iraq War veteran who came home after being wounded in combat to found the award winning general engineering firm Anvil Builders.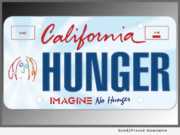 Product Launches: -- The California Department of Motor Vehicles has commenced the pre-sale to put the iconic self-portrait image of John Lennon on California license plates which will help fund the state's food banks. The special license plate features the famous John Lennon self-portrait image and the slogan, "IMAGINE no hunger." Proceeds from sales will be administered by the California Department of Social Services and distributed to the California Association of Food Banks to be utilized throughout the state of California for food bank programs.