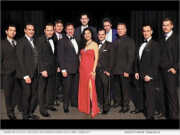 Advertising NEWS: -- Renowned personal branding marketing expert, executive film and TV producer, and CEO at Finest Women in Real Estate, Marie Waite, is thrilled to announce the highly anticipated 6th annual Fire Up Live business networking mastermind event. The three-day event, taking place in San Diego, California, is a remarkable experience for real estate professionals, small business owners, and aspiring entrepreneurs.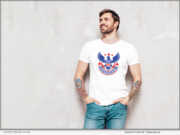 Product Launches: -- United States of Ink, a trailblazer in tattoo care, is pleased to announce the launch of its revolutionary premium numbing cream on May 15, 2023. This proudly American product embodies the spirit of freedom, allowing tattoo lovers across the country to boldly embrace ink without fear of pain.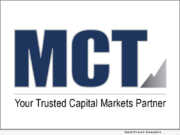 Product Launches: -- Mortgage Capital Trading, Inc. (MCT®), a leading mortgage hedge advisory and secondary marketing software firm, announced the release of BAMCO, a new marketplace for co-issue loan sales. Co-issue loan sales, also known as flow-based mortgage servicing rights (MSR) sales, are a three-way transaction involving the sale of loans to one of the agencies with a simultaneous sale of the MSRs to a separate third party.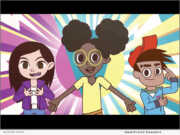 Product Launches: -- Founded by two black doctors who tired of watching patients who looked like them die sicker and younger, Welfie is launching "Booster Troop," a fun health media literacy initiative that helps underserved children better spot misinformation. It launches October 24 for Media Literacy Week, and it includes a 7-minute animated episode in both English and Spanish, a lesson plan, and other classroom materials. Welfie provides culturally competent health and mental health education and care coordination to schools.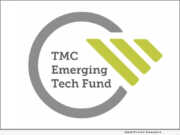 Advertising NEWS: -- The Mortgage Collaborative (TMC), the nation's largest independent cooperative network serving the mortgage industry, announced today that the TMC Emerging Technology Fund LP (the "Fund") recently participated in a follow-on round to a recent $3.5M Series A completed by leadPops, a digital customer acquisition software and marketing innovation platform. leadPops allows users to create robust, automated lead-generating systems that drive qualified leads directly to their business.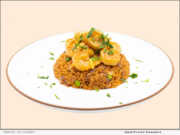 Product Launches: -- TbSpoon, an authentic Mediterranean meal prep delivery service, announced the launch of its southern California operations, the first Mediterranean meal prep service in the U.S. TbSpoon's meals are filled with Mediterranean flavors and offer all the positive benefits of a Mediterranean diet.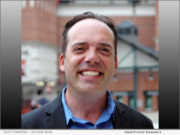 Advertising NEWS: -- ReverseVision®, the leading national provider of Home Equity Conversion Mortgage (HECM) and private reverse mortgage sales and origination technology, announced that seasoned marketing executive Scott Shepherd has joined the company to head its marketing efforts. As head of marketing, he oversees ReverseVision's marketing department and is responsible for the design and implementation of its new marketing strategy.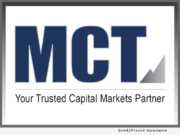 Product Launches: -- Mortgage Capital Trading, Inc. (MCT®), a recognized industry leader in mortgage risk management providing pipeline hedging, best execution loan sales and centralized lock desk services, announced the debut of its new Learning Center, a one-stop educational content database for each stage of growth of a mortgage lender in the secondary market.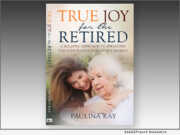 Product Launches: -- Paulina Kay has released a new book entitled "True Joy for the Retired, A Holistic Approach to Spreading the Love to Our Forgotten Elderly" (ISBN: 978-1773710075). It shows the young and old how to overcome: the deeply rooted Disconnection between generations; the often heartbreaking loneliness and hopelessness of the elderly; and the fear about getting older.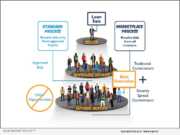 Product Launches: -- Mortgage Capital Trading, Inc. (MCT®), a leading mortgage hedge advisory and secondary marketing software firm, announced the public introduction of BAM Marketplace™. Originally launched to support existing MCT sellers during the 2020 pandemic liquidity crisis, BAM Marketplace now welcomes new buyers and sellers as the world's first truly open loan exchange between unapproved counterparties.