Tags
San Francisco Business
Tag: San Francisco Business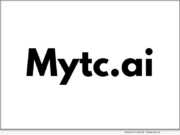 Product Launches: -- Mytc.ai™ has officially launched its revolutionary subscription-based transaction coordination service for real estate agents in California. By blending expert licensed transaction coordinators with cutting-edge artificial intelligence (AI) technology, Mytc.ai offers a cost-effective solution that saves agents up to 60% on transaction coordination costs.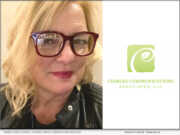 Advertising NEWS: -- This year marks the 20th anniversary for Charles Communications Associates (CCA), a leading wine marketing firm headquartered in San Francisco, California. What began at the dining room table of founder Kimberly Charles in 2003 with her first client, noted actor and vintner Fess Parker, has grown over the last twenty years to represent clients in Japan, Europe, Australia, New Zealand, South America and the U.S with a dynamic team.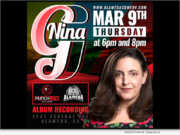 Product Launches: -- Thirteen years ago, Nina G made her debut as the first stuttering female comedian. Since then, she's challenged the status quo of how people who stutter are perceived - onstage and off. So, in an industry that lacks speech diversity, Nina G's unique voice will record both her first solo comedy album and comedy special on March 9, 2023 at the Alameda Comedy Club located in her hometown. The album is projected to come out later in the spring on the Punchline Records label with the comedy special to follow.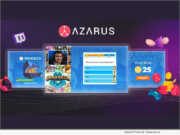 Product Launches: -- Azarus has expanded its reach as the pioneer of livestreaming interactivity with a new Overlay Games platform allowing streamers to play along with their fans live and earn rewards. Founded in 2018, Azarus is rolling out an upgrade to its Overlay Games platform to enable streamers and brands to activate massive live audiences through Overlay Games on any streaming platform.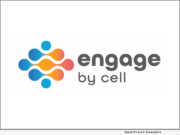 Advertising NEWS: -- Today, Engage by Cell announces the rebranding of former divisions Guide by Cell, Give by Cell, and Train by Cell to create a cohesive and clear client experience. Engage by Cell has served as a catchall for the growing divisions under the "by Cell" umbrella for years and will now serve as the company's sole iteration.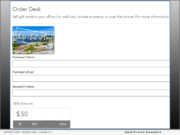 Advertising NEWS: -- As of today, Yiftee, Inc. is offering another way to "Keep Local Dollars Local" with its new "Order Desk" capability. City offices, Chambers of Commerce, Main Streets, and Downtown Associations can now sell their custom-branded Community eGift Cards to walk-in buyers and at public events, in addition to online sales.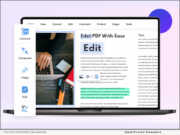 Product Launches: -- iTop today announced the official launch of iTop PDF, a free but powerful PDF software for Windows users, especially for people who need an all-in-one and easy-to-use software. iTop PDF is a one-stop lightweight PDF software, which can be used to convert and edit PDFs, and manage and protect PDF pages, providing a powerful solution to achieve higher work productivity.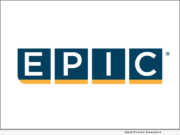 Advertising NEWS: -- EPIC Insurance Brokers and Consultants, a retail property and casualty insurance brokerage and employee benefits consultant, announced today that its marketing and design team has been recognized for multiple Communicator Awards for its work in 2021. The Communicator Awards are an international awards program recognizing big ideas in marketing and communications.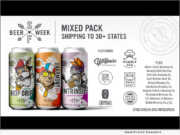 Product Launches: -- The Bay Area Brewers Guild and Half Time Beverage have partnered to launch a series of unique guild-curated mixed packs to celebrate California craft beer and the robust Bay Area craft beer scene. This partnership with a national direct-to-consumer retailer means the Guild will be able to showcase its membership of independent and world-class craft breweries to beer lovers within and outside of the Bay Area.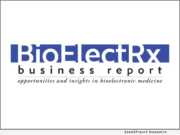 Product Launches: -- Neurotech Reports, the San Francisco, California publisher of market intelligence for the healthcare industry, announced the launch of a new monthly newsletter covering the bioelectronic medicine industry, one of the newest and fastest growing industry segments. The publication, BioElectRx Business Report, is the first industry newsletter devoted to bioelectronic medicine.