Tags
San Francisco Business
Tag: San Francisco Business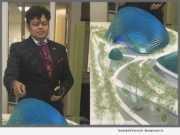 Product Launches: -- Delivering the inaugural Black History Month welcome remarks, Bay Ecotarium and Smithsonian Affiliated Aquarium of the Bay President and CEO, George Jacob shared his vision for the $260 million Climate Literacy and Ocean Conservation Living Museum in the making in San Francisco.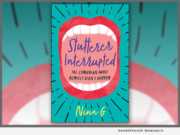 Product Launches: -- Stuttering Comedian, Nina G. announces the release of her second book: "Stutterer Interrupted: The Comedian Who Almost Didn't Happen" (ISBN: 978-1631526428; August 6, 2019). While childhood angst and everyday incidents offer fodder for her stand-up comedy on stage, Nina G. peels aside the punchlines to share her very personal story in her new book.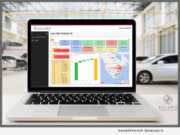 Product Launches: -- Aclaro, the leading provider and developer of Artificial Intelligence and Blockchain-based technology solutions, announces the launch of their newest Fintech App in conjunction with the opening of a new office in San Francisco, California.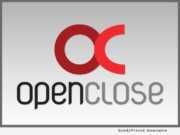 Product Launches: -- OpenClose, an industry-leading multi-channel loan origination system (LOS) and mortgage fintech provider, announced at the California Mortgage Bankers Association (CMBA) 46th Annual Western Secondary Marketing Conference that it unveiled DecisionAssist(TM) Mobile, which provides fingertip access to the company's proprietary web-based product and pricing engine (PPE)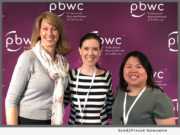 Advertising NEWS: -- EPIC Insurance Brokers and Consultants (EPIC), a retail property, casualty insurance brokerage and employee benefits consultant, announced today that the firm's Marketing, Communications and Design team was honored by the 24th Annual Communicator Awards with an "Award of Excellence" and two "Awards of Distinction." The Communicator Awards are an international awards program recognizing big ideas in marketing and communications.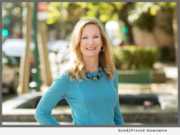 Product Launches: -- Greater Bay Area estate planning firm Absolute Trust Counsel announces the launch of the Absolute Trust Talk podcast. 'Absolute Trust Talk' is a new avenue to educate clients and prospects on a wide variety of trending business and financial wellness topics and how they can make better-informed decisions when planning for the future.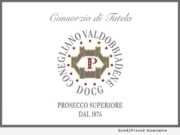 Advertising NEWS: -- The Conegliano Valdobbiadene Prosecco Superiore D.O.C.G. announces that Charles Communications Associates (CCA) is now their agency of record for the United States. The Consortium is a private body created to represent vine-growers, wine making companies and bottlers from Conegliano Valdobbiadene and to safeguard the standards of the D.O.C.G. criteria in crafting wines of the highest quality and distinct provenance.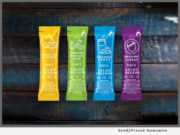 Product Launches: -- Hak's, a leading manufacturer of clean ingredient sauces, condiments, and prepared foods looks forward to showcasing its full product line at the Winter Fancy Foods show, Booth #6406, from January 21 - 23 in San Francisco. Hak's products feature a unique combination: They're all designed by celebrity chef and founder Sharone Hakman, while offering great taste AND clean ingredients.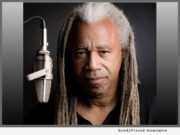 Advertising NEWS: -- Geek Club Books, Inc., an autism nonprofit, today launched #Activate4Autism movement, a public awareness campaign as a part of National Bullying Prevention Month. The autistic are often misunderstood, marginalized, undervalued and 3 times more likely to be victims of bullying. The campaign brings together voice, stage and film actors, children's authors, comic artists and autistic advocates who activate their voices for autism, speaking out for acceptance and inclusion.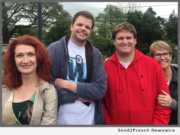 Advertising NEWS: -- Geek Club Books, a 501(c)(3) focused on autism education and empowerment, today announced that it has been selected to receive the J.L. Simmons Non-Profit PR Grant for 2017/18. The Grants, launched in 2000 by Neotrope helps worthy causes raise visibility to media and public for the charity's good works.