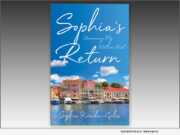 Product Launches: -- The new book by author Sophia Kouidou-Giles, "Sophia's Return: Uncovering My Mother's Past" (She Writes Press - September 7, 2021 - ISBN: 978-1647421717 | $16.95. E-ISBN: 978-1647421724 | $9.95) follows a daughter's journey to understand why her mother left their family home when the author was a seven-year-old child, without a good-bye or explanation.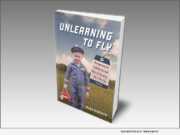 Product Launches: -- A new memoir, a powerful coming of age tale, is set to release this fall. "Unlearning to Fly: A Memoir of Navigating the Turbulence and Bliss of Growing Up in the Sky" (ISBN: 978-1735641300), gives a detailed account of how the author, Russ Roberts, not only helped blow up his backyard with dynamite, but also shared a Volkswagen with a moose.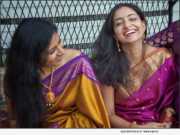 Product Launches: -- Shobitam Inc,. designers of beautiful Indian Ethnic Wear announced the release of Shobitam Signature Collections, their largest product launch yet. The Pure Silk Sarees of the Signature Collections are inspired by the rich heritage of Indian handloom and mark a significant expansion to Shobitam's collection of highly rated sarees, blouses, gowns and jewelry.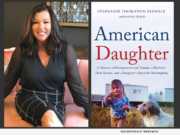 Product Launches: -- "AMERICAN DAUGHTER" (ISBN: 978-1632992529) tells an extraordinary story of trauma, healing and transcendence in this powerful memoir by Stephanie Thornton Plymale. As CEO and visionary of the Heritage School of Interior Design - the premier interior design school on the west coast - she kept her past a fiercely guarded secret.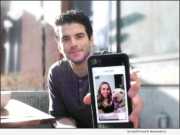 Product Launches: -- New dating app Wowzer is officially available for download nationally, with user-growth marketing focused on the company's home city of Seattle. The app that helps dog-loving humans make more meaningful connections will launch in Seattle this fall before bringing the Wowzer community experience to cities nationwide later in 2020.
Product Launches: -- Dogs are great companions and, now, they can be your "wingpup." After all, who doesn't need a little bark in their dating journey? Wowzer is throwing single dog lovers a bone. Launching on Oct. 23 for iOS, Wowzer is the dating app for dog lovers.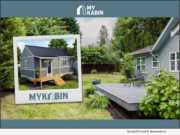 Product Launches: -- Now residents of Western Washington have access to affordable backyard living space with the launch of MyKabin, a new construction firm specializing in backyard cottages. MyKabin has reimagined the construction process by focusing on creating a beautiful, prefabricated cottage with a minimally disruptive installation process that saves homeowners time, money, and the hassle of a lengthy construction project.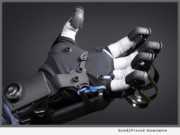 Product Launches: -- HaptX Inc., the leading provider of realistic haptic technology, today unveiled the HaptX(R) Gloves Development Kit, an industrial-grade product for advanced simulation in virtual reality. HaptX Gloves empower professional VR users to develop simulations with realistic touch feedback and natural interaction for the first time.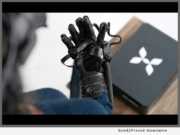 Product Launches: -- HaptX Inc., formerly AxonVR Corporation, announced today its first product, HaptX Gloves, the world's only haptic wearable to bring realistic touch and force feedback to virtual reality. HaptX Gloves feature over 100 points of high-displacement tactile feedback, up to five pounds of resistance per finger, and sub-millimeter precision motion tracking.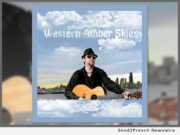 Product Launches: -- Lucas Rabel is a multi-talented instrumentalist and singer-songwriter who has spent his life traveling the states, playing music and honing his sound. Lucas has lived in Seattle, Las Vegas, San Francisco, Nashville, Chicago and Atlanta to share his infectious tunes. Recently, he released his debut album titled "Western Amber Skies."