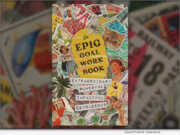 Product Launches: -- Legacy Launch Pad Publishing has released "The EPIC Goal Workbook: The Guide to Achieving Extraordinary, Powerful, Impactful and Courageous Goals" (ISBN: 978-1956955682; paperback), written by Anna David, a leading speaker on goal setting.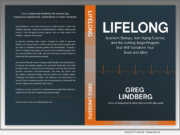 Product Launches: -- The time has come! Greg Lindberg, entrepreneur, philanthropist, author and wellness advocate, publishes transformational anti-aging book titled "LIFELONG: Quantum Biology, Anti-Aging Science and the Cutting-Edge Program That Will Transform Your Body and Mind" (ISBN: 979-8866425266; paper). The book is now available on Amazon worldwide.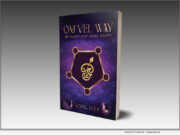 Product Launches: -- Author Seval Seer has unveiled an enlightening book, "Om Vel Way: Be Happy and Make Happy," (IBSN: 978-1779410658; Nov. 2023) which delves deep into the essence of human existence and the pursuit of true happiness. With a focus on the theme "Be Happy and Make Happy," Seval Seer's book offers a powerful and insightful perspective on the human journey.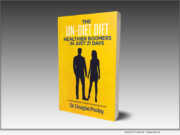 Product Launches: -- Dr. Doug Pooley, a distinguished figure in the field of health and wellness with over four decades of experience, has unveiled his transformative health reclamation strategy in his latest book, "The UN-Diet Diet" (IBSN: 978-0228867654 August, 2023).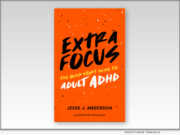 Product Launches: -- ADHD advocate and author Jesse J. Anderson is proud to release "Extra Focus: The Quick Start Guide to Adult ADHD" (ISBN: 979-8988644200 (paperback); 979-8988644217 (ebook)). The book is set to redefine how adults with ADHD (Attention-Deficit / Hyperactivity Disorder) navigate their unique challenges, by offering compassionate understanding and practical strategies for effective living.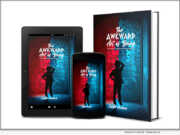 Product Launches: -- Safiya Andrews, an Arizona-based author, today announced the release of her latest book "The Awkward Art of Being: Turn Your Awkward Into Your Awesome!" (ISBN: 979-8988421801). Her captivating guidebook takes readers on a transformative journey through the intricacies of social interaction, embracing the beauty of awkwardness and empowering individuals to navigate the world with confidence and authenticity.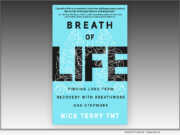 Product Launches: -- Legacy Launch Pad Publishing is proud to release "Breath of Life: Finding Long-Term Recovery with Breathwork and Stepwork" (ISBN: 978-1-956955-87-3 (ebook); 978-1-956955-86-6 (paperback); 978-1956955859 (hardcover)), the first book by Nick Terry TNT, a breathwork specialist, cofounder of addiction rehab Honu House in Hawaii and owner of Breath of Life Recovery.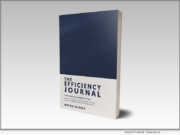 Product Launches: -- Renowned life coach and psychotherapist Misha Saidov has created a system that can help you become the hero of your own life. Such promises have been made by others in the past. However, Misha Saidov's latest project, "The Efficiency Journal" (IBSN: 978-0228887645; Released February, 2023) sets itself apart.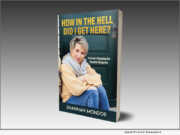 Product Launches: -- "HOW IN THE HELL DID I GET HERE? Forever Changing the Genetic Blueprint" (ISBN: 978-0228871224) is a riveting and raw story of how author Shannan Mondor overcame alcoholism and mental illness and broke free from the genetic blueprint of addiction that demonized her family for generations.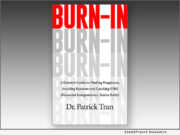 Product Launches: -- Legacy Launch Pad Publishing is releasing "Burn-In: A Doctors Guide to Finding Happiness, Avoiding Burnout and Catching FIRE (Financial Independence, Retire Early)" (ISBN 978-19514079-0), the second book by Dr. Patrick Tran.