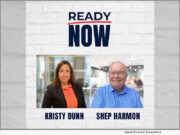 Product Launches: -- The Peace of Mind Estate Organization, Inc., today introduced a new podcast that features thought-provoking conversations with survivors of a range of emergencies and end-of-life scenarios-from major hurricanes to Alzheimer's Disease. "Ready Now" explores the ways everyday consumers can take charge of becoming ready, now, for life's most difficult scenarios.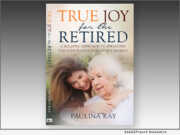 Product Launches: -- Paulina Kay has released a new book entitled "True Joy for the Retired, A Holistic Approach to Spreading the Love to Our Forgotten Elderly" (ISBN: 978-1773710075). It shows the young and old how to overcome: the deeply rooted Disconnection between generations; the often heartbreaking loneliness and hopelessness of the elderly; and the fear about getting older.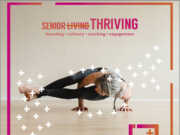 Product Launches: -- 3rdPlus launches today with a mission to make aging better and help break societal and internalized ageist stereotypes by offering transformational services to support communities that serve today's modern elders.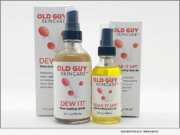 Product Launches: -- With its mission to put the bounce back into older men's skin, Old Guy Skincare™ LLC introduces its first two all-natural skincare products to the American market. Founded by three "old guys," the new Massachusetts-based company offers a simple two-step program to help refresh and rejuvenate men's skin that's "been there and done that."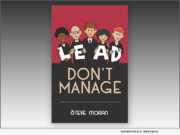 Product Launches: -- Senior Living Foresight announced today that the Founder and Publisher Steve Moran, an industry pundit, shares his leadership philosophies in his newly published book, "Lead Don't Manage" (ISBN: 978-1734686401). His company is a content creation platform assisting providers to operate excellent senior housing communities.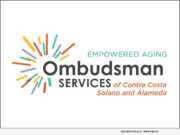 Product Launches: -- Ombudsman Services of Contra Costa, Solano, and Alameda today announces the launch of the Friendly Visiting and Telephone Reassurance Program in Solano County funded by the Napa Solano Area Agency on Aging. This new initiative is designed to provide and maintain individual connection with homebound seniors and prevent isolation, a precursor to abuse.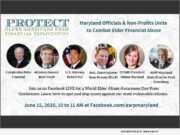 Product Launches: -- Media Advisory -- AARP Maryland announces Press Conference announcing PROTECT Week (Preventing Older Americans From Financial Exploitation) Statewide Public Education Campaign, Monday, June 15, 2020 at 10 a.m. ET.
Product Launches: -- Since the coronavirus pandemic began, it has changed the world, our community, and the elder care industry as we know it. Given the immense impact on seniors and older disabled adults, it is more important than ever to support our elder community care systems. Taking the lead in addressing these issues is Ombudsman Services of Contra Costa, Solano and Alameda with the launch of their 12-month Elder Justice Lunch and Learn Series.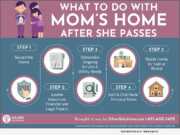 Advertising NEWS: -- Silver Solutions, a company specializing in helping older adults and their families live safer, less stressful lives wherever they call home, today released a new downloadable infographic entitled "What to do with Mom's Home after she passes" for posting or sharing.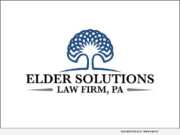 Product Launches: -- Elder Solutions Law Firm, PA has released a new service for Seniors in response to COVID-19. The service is called the Senior Kit, and it focuses on basic estate planning for seniors.