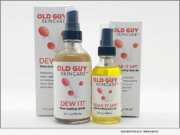 Product Launches: -- With its mission to put the bounce back into older men's skin, Old Guy Skincare™ LLC introduces its first two all-natural skincare products to the American market. Founded by three "old guys," the new Massachusetts-based company offers a simple two-step program to help refresh and rejuvenate men's skin that's "been there and done that."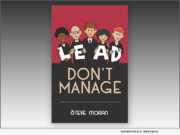 Product Launches: -- Senior Living Foresight announced today that the Founder and Publisher Steve Moran, an industry pundit, shares his leadership philosophies in his newly published book, "Lead Don't Manage" (ISBN: 978-1734686401). His company is a content creation platform assisting providers to operate excellent senior housing communities.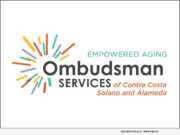 Product Launches: -- Ombudsman Services of Contra Costa, Solano, and Alameda today announces the launch of the Friendly Visiting and Telephone Reassurance Program in Solano County funded by the Napa Solano Area Agency on Aging. This new initiative is designed to provide and maintain individual connection with homebound seniors and prevent isolation, a precursor to abuse.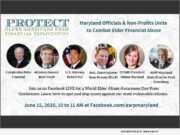 Product Launches: -- Media Advisory -- AARP Maryland announces Press Conference announcing PROTECT Week (Preventing Older Americans From Financial Exploitation) Statewide Public Education Campaign, Monday, June 15, 2020 at 10 a.m. ET.
Product Launches: -- Since the coronavirus pandemic began, it has changed the world, our community, and the elder care industry as we know it. Given the immense impact on seniors and older disabled adults, it is more important than ever to support our elder community care systems. Taking the lead in addressing these issues is Ombudsman Services of Contra Costa, Solano and Alameda with the launch of their 12-month Elder Justice Lunch and Learn Series.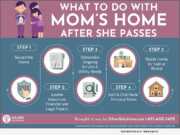 Advertising NEWS: -- Silver Solutions, a company specializing in helping older adults and their families live safer, less stressful lives wherever they call home, today released a new downloadable infographic entitled "What to do with Mom's Home after she passes" for posting or sharing.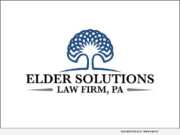 Product Launches: -- Elder Solutions Law Firm, PA has released a new service for Seniors in response to COVID-19. The service is called the Senior Kit, and it focuses on basic estate planning for seniors.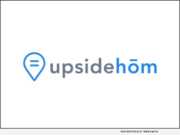 Product Launches: -- UpsideHōM has officially launched in the United States. The fully managed, shared living concept for senior citizens is an entirely new approach to senior living. The company utilizes standalone single-family homes in lively neighborhoods and provides a turnkey and frictionless living experience for those who desire simplified living, later in life.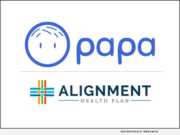 Product Launches: -- Papa Inc., a leading provider for seniors and caregivers nationwide, announced today its partnership with Alignment Healthcare to provide "Grandkids On-Demand" for qualifying members of its Medicare Advantage plans. A soft launch kicked off in Los Angeles on Sept. 1, 2019, with expansion to additional membership on Jan. 1, 2020.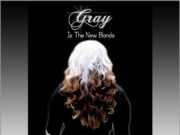 Product Launches: -- Producer/Director Victoria Marie of "Gray is The New Blonde," an award-winning and inspiring documentary about the outdated views and attitudes towards women with gray hair has perfectly captured the current zeitgeist of women worldwide owning their beautiful gray hair. The movie, which has already won 3 awards, will have its world premiere on Jan. 23, 2020 in Los Angeles, California.