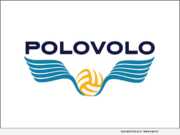 Product Launches: -- High school water polo athletes looking to continue their playing careers in college have a new resource available to showcase their accomplishments and connect with college coaches. Polovolo is a digital platform designed for the unique needs of high school water polo athletes, their parents and the collegiate water polo coaching community.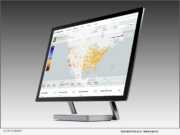 Advertising NEWS: -- Today, Datasembly announced a major rebranding to reflect the software company's evolution, becoming the world's leading provider of data tools for hyper-local, real-time product transparency. The rebranding is a top to bottom redesign of the company's website, logo, graphics, communications, and correspondence, aimed at modernizing and conveying their product solution for CPGs, brands, and retailers.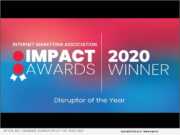 Advertising NEWS: -- The Internet Marketing Association held its annual IMPACT Conference on October 2, 2020, where After, Inc., a global leader in warranty and after-market services for some of the largest manufacturers in the world, received the "Disruptor of the Year 2020" Award for its QuickReg™ Smart Registration Platform.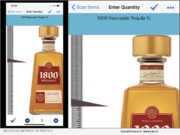 Product Launches: -- Beverage Metrics, an emerging Colorado-based beverage management technology company for the hospitality industry, today announced the launch of its next generation beverage management inventory tracking system. The new system provides operators with a comprehensive tool to track, manage and reduce excessive costs associated with their beverage program.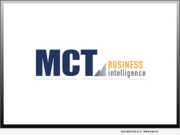 Product Launches: -- MCT announced the upcoming launch of their Business Intelligence Platform, a powerful web-based analytics platform designed to empower lenders to understand the market, optimize their loan sales, and improve performance relative to their peers. The platform will be officially released and dem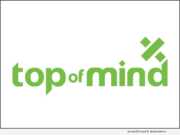 Advertising NEWS: -- Arizona-based independent mortgage lender VIP Mortgage reported that it has generated hundreds of extra deals in Q2 of 2020 with the help of Surefire Power Messaging from Top of Mind Networks (Top of Mind), a leader in customer relationship management (CRM) and marketing automation software for the mortgage lending industry.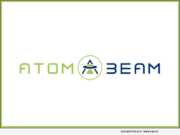 Product Launches: -- Today, AtomBeam launches its free Customer Portal, giving prospective customers limited access to AtomBeam's patented, radical new AI software. Using the portal, prospective customers can validate actual reductions achievable in IoT data transmission (typically 75%).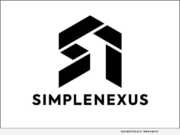 Product Launches: -- SimpleNexus, developer of the leading digital mortgage platform for loan officers, borrowers, real estate agents and settlement agents, today announced the release of SimpleNexus Team Members, a feature that allows lenders to work more efficiently by managing loan file permissions and employee workflows based on assigned user roles.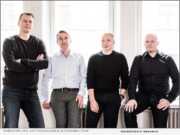 Product Launches: -- Robocorp announces its latest release - Robocorp Cloud - which for the first time ever - allows IT developers and programmers to orchestrate and run robots straight from the cloud. This new technology significantly improves the way Robotic Process Automation (RPA) developers and their teammates operate and maintain their software robot workforce.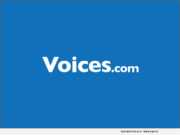 Advertising NEWS: -- Voices.com, the world's leading marketplace for voice over services, is thrilled to announce that it was awarded the Beyond Borders Award at last night's Business Achievement Awards gala. Presented by the London Chamber of Commerce, this award recognizes the global initiatives of a local business who has expanded their business outside of Canada.