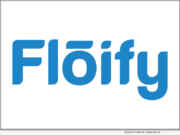 Product Launches: -- Floify, the mortgage industry's leading point-of-sale (POS), today announced the launch of Floify Broker Edition, an easy-to-use, one-stop lending platform for mortgage brokers. Built on the foundation of the classic Floify POS platform, Broker Edition has been thoughtfully configured to make managing loans simpler at an accessible price point.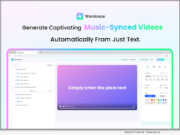 Product Launches: -- Gemoo, the developer of FocuSee, announced the launch of Wordance, a revolutionary AI-powered tool designed to empower users to create captivating music-synced videos and GIFs from plain text effortlessly. Whether for an indie hacker, startup team member, digital marketer, or content creator, Wordance is the go-to solution for generating attention-catching promo videos that resonate with the target audience. What's better, it's completely free for everyone to use.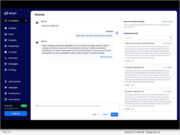 Product Launches: -- The e-commerce market is one that's rapidly changing and many businesses are struggling to keep up with tracking insight into the market-consumer relationship. Stumbling blocks range from high research costs and closed consumer data to fragmented analysis models. This is where the newly-launched Voc.ai chatbot comes in to play.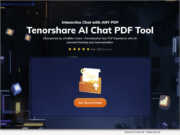 Product Launches: -- Are you tired of reading long PDFs? Not anymore, as Tenorshare has launched Chat PDF AI in October, 2023. It is a revolutionary tool that helps you read and summarize PDFs in a time-efficient way.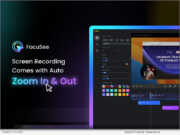 Product Launches: -- Gemoo, an innovative startup team aiming to simplify the workflow of video creation, editing, and sharing, has launched FocuSee, a groundbreaking screen recording application with auto-editing features designed to empower users without video editing skills to craft stunning tutorial, promotional, sales, and demo videos in minutes.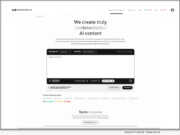 Product Launches: -- Undetectable AI, an innovative new artificial intelligence (AI) tool, enables users to easily create human-like AI-generated content that can bypass common AI detectors like Turnitin and Originality, GPTzero, and more. This new AI detection bypassing tool is allowed to be used for any ethical purpose.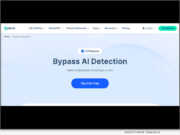 Product Launches: -- HIX.AI, a software company offering the leading all-in-one AI writing copilot, today launched HIX Bypass. This web-based tool allows users to rewrite their AI-generated content so that it will bypass AI detection of all major detectors, including ZeroGPT, Winston AI, and Content at Scale.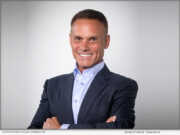 Product Launches: -- FormFree has partnered with serial entrepreneur Kevin Harrington of "Shark Tank" fame to promote Passport, a free service that makes it easy for consumers to quantify their borrowing power and share their verified assets, employment, annual and residual income and rent payment history with their preferred lender in just minutes from any web-enabled device.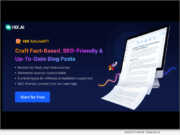 Product Launches: -- HIX ArticleGPT, the latest offering rolled out by HIX.AI, is an AI article writer that helps users craft credible, well-researched blog articles within minutes. The platform guarantees that the AI-generated content will be 100% fact-based, SEO-friendly, and up-to-date. These aren't just hollow promises; they are actual features the tool can deliver.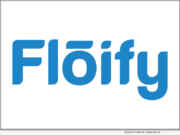 Product Launches: -- Floify, the mortgage industry's leading point-of-sale solution and subsidiary of Porch Group, Inc. ("Porch Group") (NASDAQ: PRCH), today announced the launch of verification of income (VOI) and verification of employment (VOE) waterfall technology. The new features will help lenders and brokers save time and reduce costs during the loan origination process.