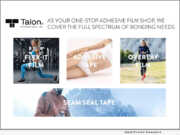 Product Launches: -- Talon International, Inc. continues its legacy and history as lead innovators, introducing its newest division, "Bonding." With technology suitable for various categories within the apparel industry as well as many other applications: such as outdoor products, automotive and countless other applications.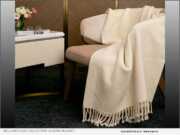 Product Launches: -- While the pandemic continues to shatter businesses and the world is urged to stay at home, Allie Petrova, founder of Bellani, a luxury merino wool blanket maker, decided to bring warmth into people's homes and lives. Like many other professionals, Petrova, a North Carolina tax attorney, replaced in-person, client meetings with virtual ones.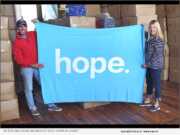 Product Launches: -- The world is calling out for comfort and NorthEast Fleece is working to answer that call. As a textile industry leader, the company recently created two new blanket designs - one featuring "Hope" and the other "Faith" - as part of its "Fleece for Peace" charitable giving program.