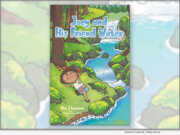 Product Launches: -- In Ellen J. Lewinberg's current picture book, "Joey and His Friend Water" (ISBN: 978-0228881698; May 2023), Joey, the main character in the book, finds that he is able to talk to the water in a stream behind his house. Joey finds it hard to believe that he is talking to and learning from Water, and keeps checking the ideas that Water is presenting to him.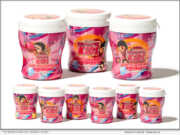 Product Launches: -- Introducing Bubblegum Kids- a sugar-free gum with that classic bubblegum flavor, offering a nostalgic journey back to the carefree days of childhood with every delightful chew. Guided by their passion for bubblegum, Oliver and Zach Hyman embarked on a mission to craft a high-quality, health-conscious alternative to traditional bubblegum.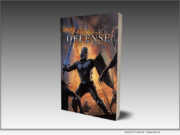 Product Launches: -- A fantastical story set in a world where paladins are heroes and the champions of the gods finds itself in the shadow of a looming threat. Their only choice? To rely on the services of an uneducated, incapable and stubborn paladin named Krell, whose adventures we follow again in the fantasy novel "Futility of Defense" (ISBN: 978-0228892243; July, 2023) by Bryan Cole, the second book in the "A Paladin's Journey" series.