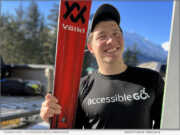 Advertising NEWS: -- With three in four Americans hoping to travel this summer, the time to start planning is now. But those with disabilities often face challenges at every step of the travel-planning process and journey, resulting in fear, anxiety and frustration. Today, accessibleGO, the first hotel booking site for people with disabilities, is sharing solutions to common problems that people with disabilities face when they travel.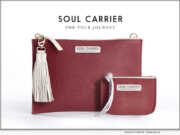 Product Launches: -- As Phoenix hotels and resorts prepare for the influx of guests attending the Professional Football Championship Game in February, fashion-conscious visitors who love football are sure to get excited about Soul Carrier's new football leather handbag collection.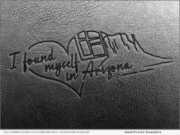 Product Launches: -- For travelers and locals alike looking to always be reminded of the heart, soul and grandeur for which Arizona is known, Soul Carrier, a Scottsdale-based luxury accessories brand, announced today the launch of a chic new variation of the best-selling clutch handbag paying homage to The Grand Canyon State and the more than 30-million guests annually who seek rest, relaxation and rejuvenation within its buzzing resort community.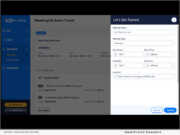 Product Launches: -- AmTrav, the one connected platform for business travel, announces Gather, the travel planning solution for today's guest traveler. Gather enables travel arrangers to quickly invite guest travelers to book their own travel within set itinerary parameters and travel policies, giving arrangers the controls they need and guests the travel choice they want.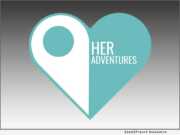 Advertising NEWS: -- Girls Who Travel, a popular women's travel group with over 81,000 members from over 100 countries, has undergone a rebranding. The popular group will now operate under the name Her Adventures. This change comes after Facebook recently selected the platform for the 2021 Facebook Community Accelerator Program.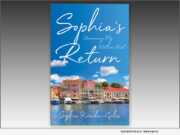 Product Launches: -- The new book by author Sophia Kouidou-Giles, "Sophia's Return: Uncovering My Mother's Past" (She Writes Press - September 7, 2021 - ISBN: 978-1647421717 | $16.95. E-ISBN: 978-1647421724 | $9.95) follows a daughter's journey to understand why her mother left their family home when the author was a seven-year-old child, without a good-bye or explanation.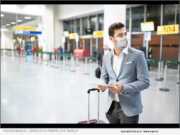 Product Launches: -- Zootility, a design-driven US manufacturing company, announces a breakthrough innovation - the first travel eye shield, known as Hover Shield, that attaches to any disposable mask. Unlike any of its conventional bulky design predecessors, the nearly invisible Hover Shield provides an attractive solution for traveling, seasonal allergies, yard work, large public gatherings, institutional settings, and working in dusty environments.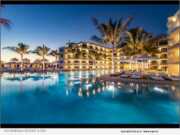 Product Launches: -- The island of St. Maarten is world renowned for its beautiful beaches, festive nightlife and epicurean experiences galore. With today's grand opening of The Morgan Resort & Spa, travelers now have another great reason to visit the destination, just in time for summer.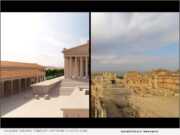 Product Launches: -- The famous temple complex of Baalbek, the ancient Heliopolis in Lebanon, is one of the largest Roman religious sites in the world and part of the world heritage. Baalbek has a rich history that goes back to around 8,000 BC. The remaining six pillars of the Temple of Jupiter are now a landmark of Lebanon. "Baalbek Reborn: Temples" app from Flyover Zone will launch using the latest technology.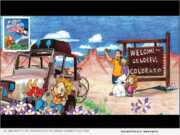 Product Launches: -- "Eli and Mort's Epic Adventures Colorado Summer Road Trip" by Elyssa Nager provides a captivating outlet for families interested in a Colorado road trip. The book, published by Resort Books Ltd, is ideal for children aged 3 to 12, brings to life favorite places to visit across the Mile High State.