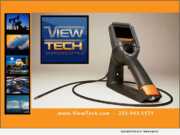 Product Launches: -- As inspection areas decrease in size, ViewTech Borescopes insertion tube diameters must follow suit. The VJ-3 2.2-millimeter is the newest and smallest diameter inspection tool available from the industry-leading video borescope professionals at ViewTech. The VJ-3 2.2mm is utilized during many different types of inspection processes.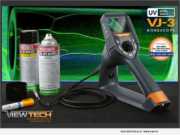 Product Launches: -- ViewTech Borescopes is debuting the VJ-3 Ultraviolet (UV) video borescope which facilitates endoscopic dye penetrant testing by detecting internal and external surface defects. These inspections are a critical part of quality control for many different types of manufacturing processes.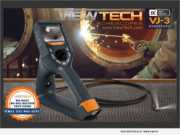 Product Launches: -- With the use of side-view cameras being a necessity for certain remote visual inspections (RVI), ViewTech Borescopes is announcing the launch of their newest inspection video borescope, the VJ-3 Dual Camera. The VJ-3 Dual Camera facilitates viewing both straight ahead and 90 degrees. Users are easily able to switch between the two cameras while keeping the insertion tube inside the inspection area.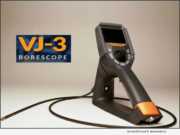 Product Launches: -- ViewTech Borescopes will exhibit at 2019 PowerGen International from November 19-21 at the Ernest N. Morial Convention Center in New Orleans. ViewTech sales consultant Joel Greene will conduct live demonstrations of the newly released VJ-3 video borescopes.