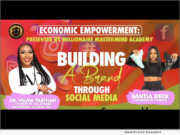 Advertising NEWS: -- Helping minority women entrepreneurs take their businesses to the next level, powerhouses Dr. Velma Trayham, founder of the Millionaire Mastermind Academy, a leading nonprofit organization that has mentored more than 8,000 women, and Santia Deck, the founder of TRONUS, are coming together for a particular online event on using social media for good. The free event, Building a Brand through Social Media, takes place online Nov. 21, Thinkzilla Consulting Group announced today.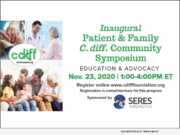 Product Launches: -- C Diff Foundation announced today that the Inaugural Patient, Family, and Caregiver C. diff. Live Virtual Symposium will be hosted on November 23, 2020 at 1 p.m.-4 p.m. EST with keynote topic-experts dedicated in disciplines of healthcare, pharma, biotech, and academia. The event is complimentary with online registration.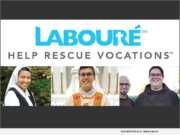 Product Launches: -- These are challenging times for the Catholic Church, says Labouré, but amidst declining vocation numbers, aging clergy and religious, and reduced church attendance due to COVID-19 restrictions, there are reasons for hope.