Tags
Washington D.C. Business
Tag: Washington D.C. Business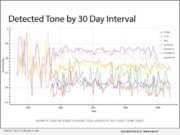 Product Launches: -- Dr. Singh, also known as the CampaignGuru®, has released a new website: TWITTERISM.COM which analyzes over 50,000+ of President Donald J. Trump's "social media voice" from his tweets in real-time using AI. The website provides the Tone in which the tweets are delivered.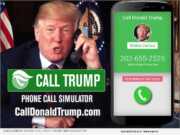 Product Launches: -- A new and interactive web experience created by author Paul Orwell, lets users apply for a job with someone who sounds just like Donald Trump. It's CallDonaldTrump.com and its piquing curiosity for people on both sides of the aisle.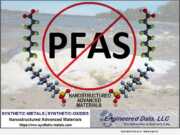 Product Launches: -- Engineered Data, LLC's Advanced Materials Group has begun micro-batch production of a Flocculant that remediates PFAS chemicals (as well as Toxic Heavy Metals + Phosphate [a main ingredient in Storm Water Pollution + Algae Tides]) from polluted water.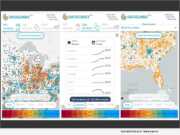 Advertising NEWS: -- Datasembly is providing real-time insight into product pricing and availability data for retailers across America. The COVID-19 pandemic has created a landscape requiring retailers to focus on challenges posed by increased competition, omnichannel execution and contactless data acquisition.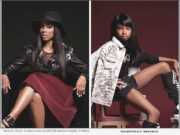 Product Launches: -- Entrepreneur Raquel Riley Thomas and her 14-year-old daughter Maria Raquel Thomas have both started cosmetic lines to bring solutions to problems women and girls have. Raquel, an Army Veteran and former Pageant Queen, is the founder of Raquel Riley Thomas Beauty.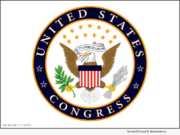 Product Launches: -- An Assembly of 600 citizen-delegates is being established by NewUnity.Org and it is expected to eventually become a third-chamber of Congress via constitutional amendment, creating a tri-cameral legislature. The first session of the Assembly is scheduled to start in early 2020. Any U.S. citizen over the age of 18 can be a delegate to the Assembly, provided they satisfy some eligibility requirements.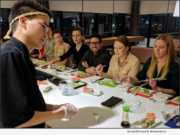 Product Launches: -- On a warm summer evening, what could be a better recipe for health and entertainment than learning how to make your own sushi? Wellness, nutrition, and fun all in one roll. Putting entertainment, community, and engagement into healthy living is the goal for F3 Wellness Connections, D.C. and Northern Virginia's hottest Wellness Concierge.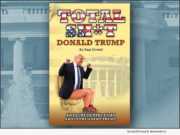 Product Launches: -- Author Paul Orwell's new book "Total Sh*t Donald Trump" (ISBN: 978-1733807302; ppb; Oceania Press) released today on Amazon, Barnes & Noble, Apple and many other platforms, makes the case that the president is, in a sense, "the physical embodiment of our nation's collective excrement" and that "we citizens have a duty to flush it, not just shovel it."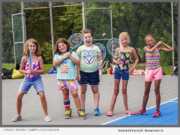 Product Launches: -- Brainy Camps Association, which provides camps for children with chronic health conditions, announced that it will be launching a family camp for youth with celiac disease in summer 2019. Adding to its consortium of 12 condition-specific camps, Be Gluten Free Family Camp, or BG Free for short, was founded in conjunction with the Gastroenterology Department of Children's National Health System.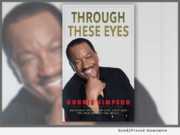 Product Launches: -- The Oracle Group International announces the publication of "THROUGH THESE EYES: An Iconic Memoir of Life, Love and The Man Behind The Music" (13th & Joan; Hardcover; On Sale: Jan. 30, 2019; ISBN: 978-1732646469) by award-winning, influencer, humanitarian, and legend Donnie Simpson.