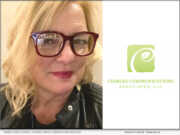 Advertising NEWS: -- This year marks the 20th anniversary for Charles Communications Associates (CCA), a leading wine marketing firm headquartered in San Francisco, California. What began at the dining room table of founder Kimberly Charles in 2003 with her first client, noted actor and vintner Fess Parker, has grown over the last twenty years to represent clients in Japan, Europe, Australia, New Zealand, South America and the U.S with a dynamic team.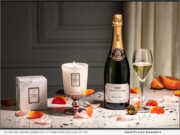 Product Launches: -- Two iconic California-based handcrafted brands come together this holiday season with the release of the limited edition "Sparkling Cuvée" Signature Duo, featuring a luxuriously scented Voluspa candle and Sparkling Wine by the ever-elegant Domaine Carneros by Taittinger, paired in holiday gift packaging. Artisans of the senses, Voluspa and Domaine Carneros worked closely to accent the aromas of pink grapefruit and stone fruits found in the sparkling wine in the newest candle in the Voluspa portfolio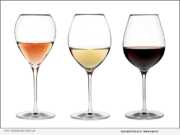 Product Launches: -- For the first time ever, a line of glassware designed around the flavor of wine has been released to trade and consumers in the United States by The Oneida® Group. The set of three glasses corresponds to three key flavor/styles found in wine: Crisp & Fresh™, Creamy & Silky™ and Bold & Powerful™.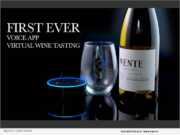 Product Launches: -- Wente Vineyards, the longest continuously owned and operated family winery, and a company of many firsts throughout its 137-year history, nationally launches today an interactive home wine tasting feature with both Alexa and Google home devices. A wine industry first, this ability to experience a guided wine tasting with one's smart device will bring the wine country experience straight to the home.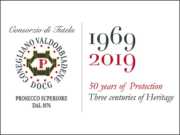 Product Launches: -- The Conegliano Valdobbiadene Prosecco Superiore D.O.C.G. is pleased to announce its 2019 communications program for the United States. The Consorzio of vine-growers, winemaking companies and bottlers from Italy's Conegliano Valdobbiadene, which was established to safeguard the standards of what eventually became the D.O.C.G. criteria in crafting wines of the highest quality and distinct provenance, is celebrating the 50th anniversary of the appellation.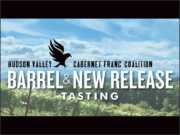 Product Launches: -- The wineries of the Hudson Valley Cabernet Franc Coalition will tap their barrels, uncork new releases, and share some gems from their cellars in their first-ever tasting event. The Barrel & New Release Tasting will take place from 6-8 p.m. on Thursday, May 30, 2019, at Nostrano Vineyards.